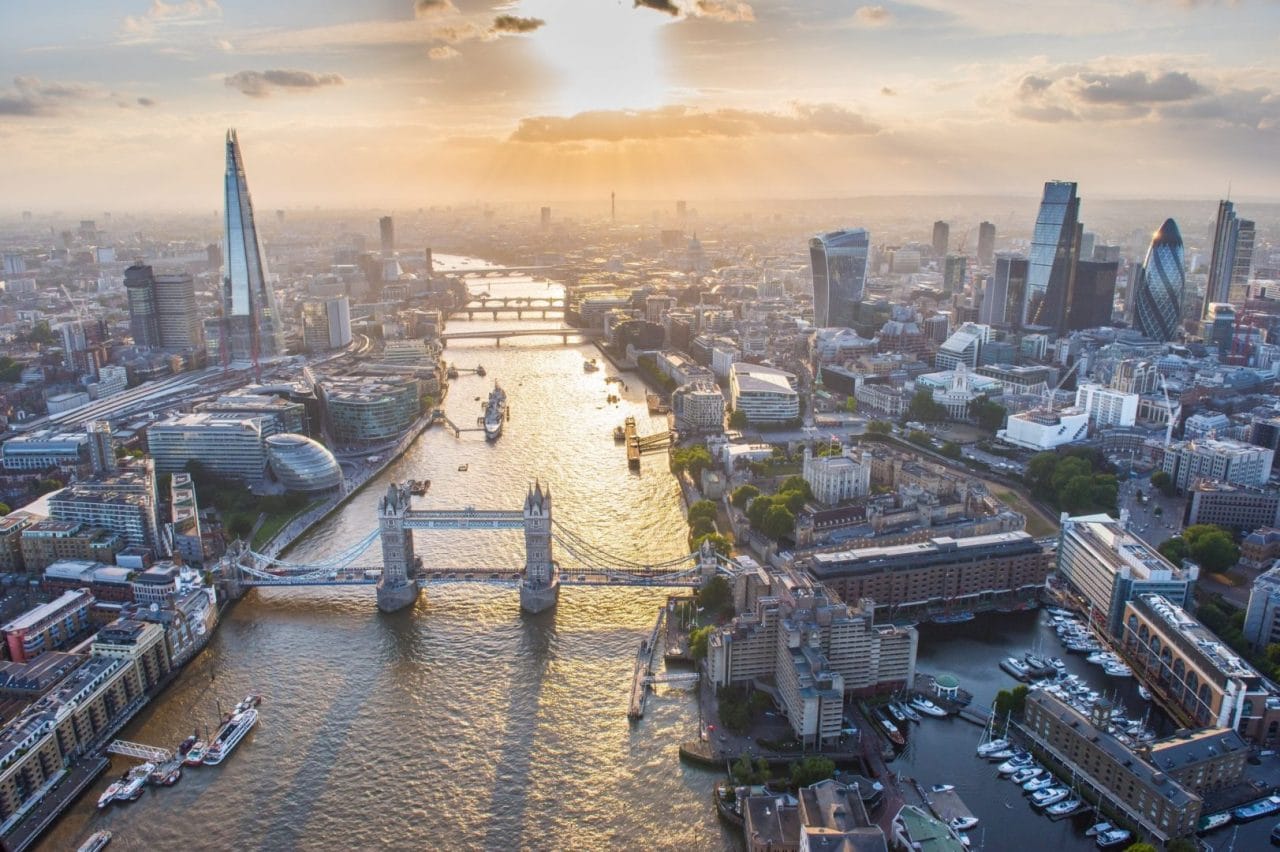 New data has revealed the huge disparity in the economics of the London property market and how each segment of the capital has performed very differently of late.
The info comes from Vyomm, a prime to super-prime London property portal, and the company has looked at both price growth and transaction levels across the regular London market (up to £1m), the prime London market (between £1m-£10m) and the super prime market (£10m+) to see if London's much-documented property market rot has set in at all levels.
Brexit uncertainty has had an impact on the number of property transactions across London, however, it isn't the capital's top-end market that has suffered the most. The 'bread and butter' section of the market under £1m has been worst hit, with sales down 20.49% since 2014.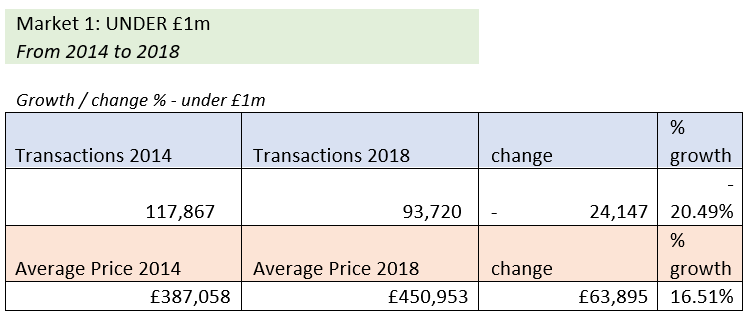 In addition, the super prime market above £10m has also seen a 17.2% drop in sales volumes between 2014 and 2018. On the other end, London's prime market between £1m and £10m has actually only seen a reduction of just -1.9% compared to 2014. However, this reduction in sales seems to have had a positive impact on prices.

Indeed, houses priced above £10m have seen an increase in value of 19% in the four-year period measured. Homes under £1m, where transaction falls are most pronounced, have experienced a rise of 16.5% in value, and where sales have suffered least – in the £1m to £10m segment, prices are DOWN by 5.34%.
Glass half full or glass half empty?
"That all depends on which part of the market you sit and whether you judge a good market on volume or on price," answers Utsav Goenka, Founder of Vyomm.com. "By far the happiest scenario in the capital as far as the latter is concerned is the super prime market where average prices rose by 19% from £15.7m to £18.7m across an average of 111 transactions per annum."
"Deep pockets are certainly alive and well in Mayfair, Chelsea and Belgravia and buyer activity is brisk currently. Super prime London will always be one of the most desirable landscapes in which the wealthy and discerning wish to invest." 
Hernaldo Turrillo is a writer and author specialised in innovation, AI, DLT, SMEs, trading, investing and new trends in technology and business. He has been working for ztudium group since 2017. He is the editor of openbusinesscouncil.org, tradersdna.com, hedgethink.com, and writes regularly for intelligenthq.com, socialmediacouncil.eu. Hernaldo was born in Spain and finally settled in London, United Kingdom, after a few years of personal growth. Hernaldo finished his Journalism bachelor degree in the University of Seville, Spain, and began working as reporter in the newspaper, Europa Sur, writing about Politics and Society. He also worked as community manager and marketing advisor in Los Barrios, Spain. Innovation, technology, politics and economy are his main interests, with special focus on new trends and ethical projects. He enjoys finding himself getting lost in words, explaining what he understands from the world and helping others. Besides a journalist he is also a thinker and proactive in digital transformation strategies. Knowledge and ideas have no limits.