DSO exchange platform NextHash offers commentary on the future of crypto in everyday life Data from Coin360 showed BTC/USD crossing the $10,000 mark multiple times over the past 24 hours. Many are warning of a...
In January 2009, Heartland Payment Systems discovered a data breach in their system. At the time, the company was processing more than a million payment card transactions for 175,000 small and mid-sized retailers every...
The Bitcoin is rising at a rapid pace and it seems that the recent crypto winter has done virtually nothing to stunt its growth. In fact, quite the opposite. As a new study, which just came...
Forex is one of the most popular trading options in the world today. However, just like any other trading opportunity, it's important to make sure that you have the right Broker to help you...
Jaguar Land Rover automaker has partnered with German non-profit the IOTA Foundation to let drivers earn cryptocurrency for sharing data. Specifically, the drivers that share their data will be able to earn IOTA cryptocurrency...
Since the beginning of 2019, equities have enjoyed a strong rally, which typically flags a risk-positive environment for investors. However, at the same time, bond yields have been falling (bond prices have been rising)...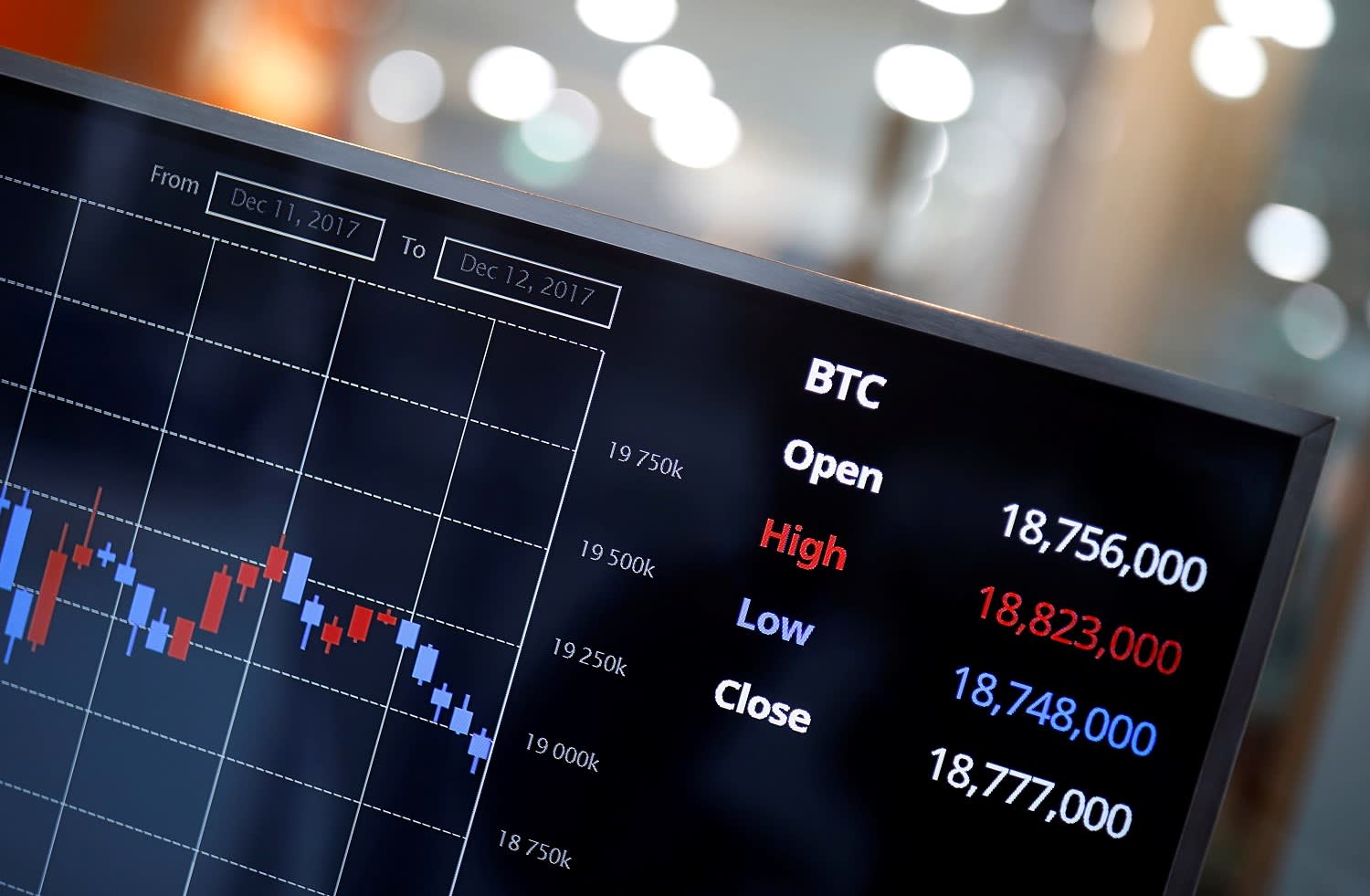 Leading figures within crypto community test out the new exchange's technology Prize pool of US$100,000 User-interface and liquidity levels amongst the highest in the industry Cryptocurrency exchange UTEX is holding a worldwide crypto trading...
Following a successful trial with UK universities millennials, students and hipster gamers are now competing with the might of the City. Pipster CEO Rob Brockington says currency trading is facing its biggest disruption yet University students using...
Earnings season is back, so it is just about time to review one of trader's favourite buy setups in play during earnings season, the breakaway gap up. Breakaway gap ups are extremely powerful and...
20|30, an innovative venture studio, has become the first UK company to successfully complete the tokenization and issuance of their equity as part of the UK Financial Conduct Authority's (FCA) Sandbox 4, in collaboration with London Stock...
Artificial Intelligence platform, Talent Ticker, has revealed the impact Brexit is having on those working in the financial services industry. A review of the platform's data has revealed an increase in the number of...
As political uncertainty continues, fears that fundraising opportunities will worsen in the Private Equity industry have increased, according to the latest annual industry report from IQ-EQ, a global investor services provider. The research, based...
LMAX Digital, the institutional crypto currency exchange operated by LMAX Exchange Group, a leading independent operator of institutional exchanges for electronic FX trading and crypto currencies, has announced that it has been granted a...
UK and Europe-based wallet users can purchase Bitcoin Cash (BCH) directly in-wallet. The cryptocurrency can be purchased in seconds using either a credit or debit card. A total of €5,000 daily and €20,000...
There's no time like the present to join the Forex market. The last decade has seen the trade of currencies overtake both the oil and gold trade around the world - leading to a...
eFront, the financial software and solutions provider dedicated to Alternative Investments, has published its latest Quarterly Private Equity Performance report, showing that private equity funds globally have continued their strong showing of recent years,...
Private equity investment in UK companies rose considerably in the first three months of this year following a drop at the end of 2018, according to the latest figures from Unquote Data. Total deal...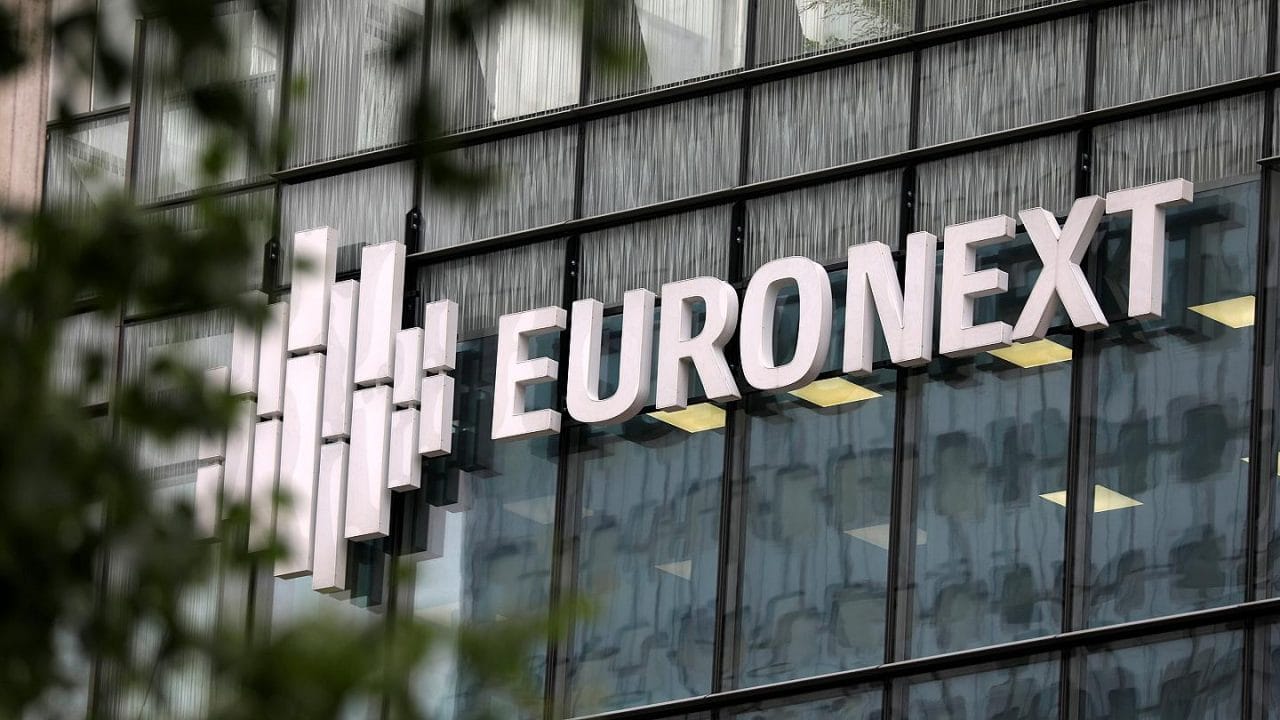 Fastned, which achieved a successful issuance of its depository receipts on Nxchange in 2016, announced its intention for a second listing on Euronext Amsterdam. The listing on Euronext Amsterdam is scheduled for the second...
Trading is hard work and one that carries a lot of stress with it. It requires high commitment doses and dedication while playing a long game of predictions and mistakes. Besides, there is no...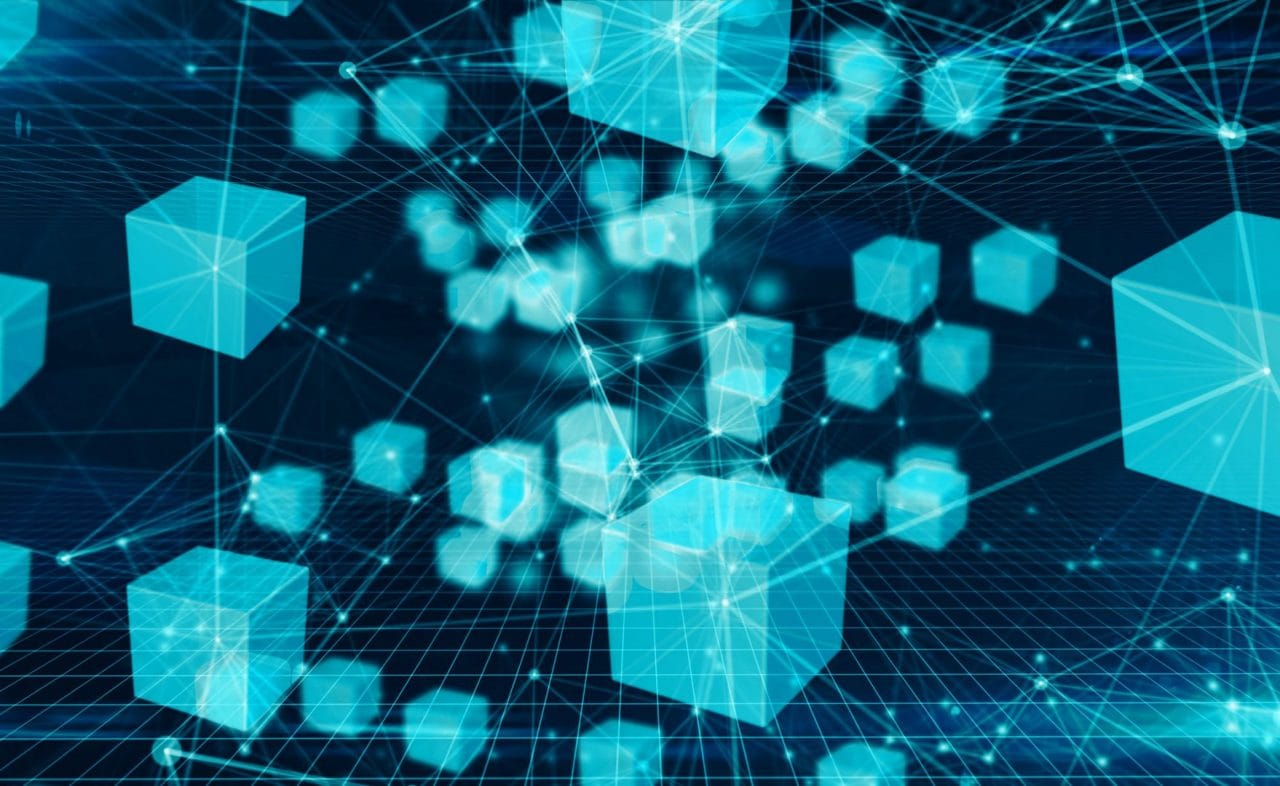 Amongst numerous game-changing technologies, blockchain possesses tremendous potential to redefine the global financial services landscape as we know it. How? By being an inherent aspect of the already popular P2P banking model, which is...
The US occupied the top position in terms of outbound and inbound M&A deal volume and value in 2018. However, it lagged behind other countries in terms of volume growth in 2018 compared to...
This week's Eurozone economic data will worry the ECB even more. The figures from last year confirmed that the economy stuttered again in Q4 2018, with growth barely picking up after a Q3's weak performance....
The Bitcoin price has bottomed and the crypto-winter has come to an end, affirms the CEO of one of the world's largest independent financial advisory organisations. The comments from Nigel Green, founder and chief executive...
A "privacy coin" is a type of cryptocurrency which main purpose is to ensure the privacy and anonymity of the users that trade with them. In the simplest terms possible, privacy coins rely on...
By Matt McKibbin, Founder at Decentranet When cryptocurrencies were first introduced, anonymity and privacy were some of the main draws. Even the creator(s) of bitcoin, Satoshi Nakamoto, is shrouded in mystery as no one knows...
Following their successful $26 million ICO (Top 5 in 2019) and the beta testing process afterwards, IronX has announced the limited public launch of its exchange. The IronX community is excited with the latest initiative of...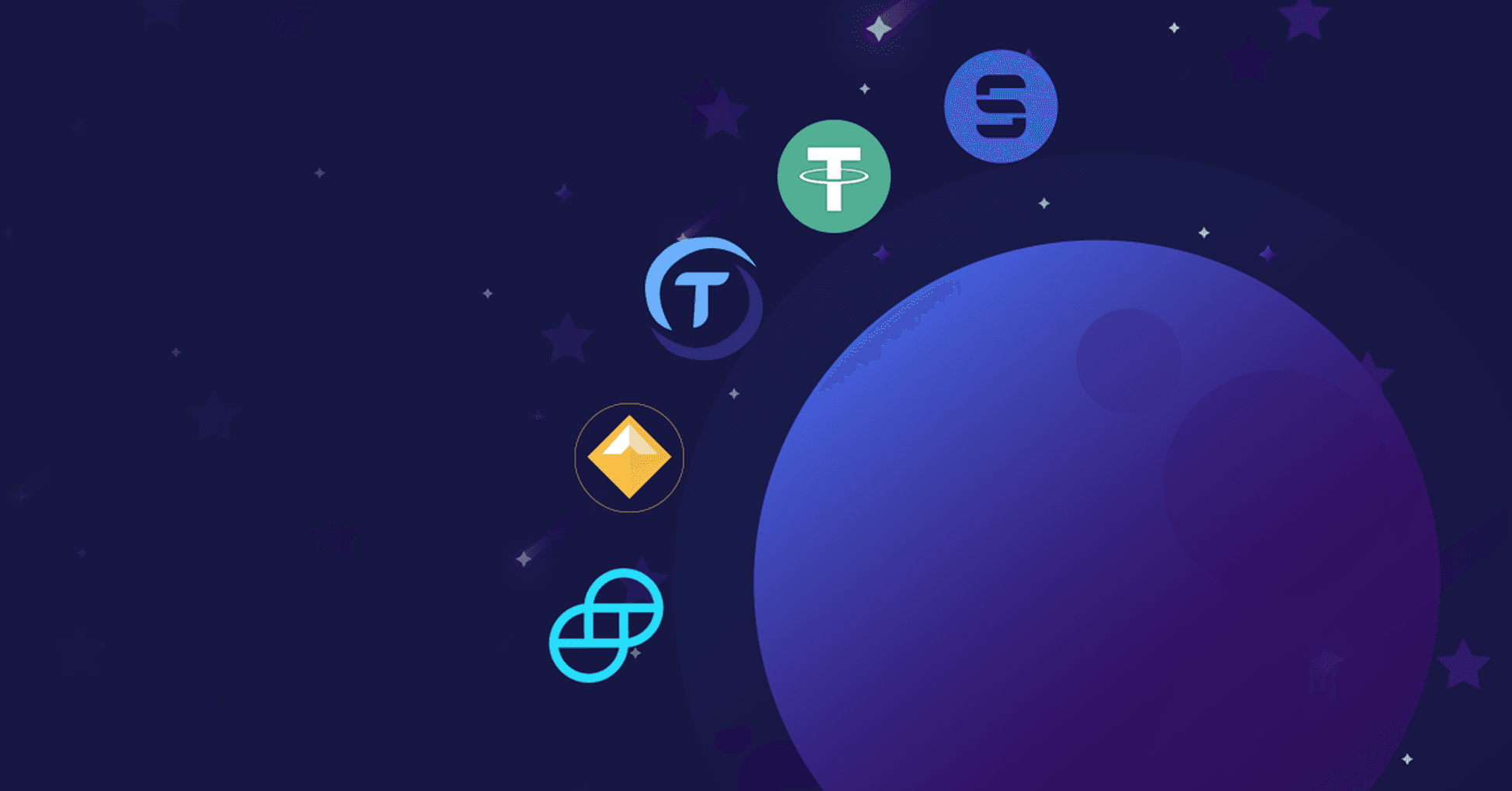 According to the World Bank's 2017 Global Findex report, the number of unbanked people worldwide was 2 billion in 2014. As per this report, China is home to the world's largest unbanked population (225 million),...
Bitcoin started an abrupt declined in December 2017 and still hasn't recovered. Analysts describe it as a Bear Market, that of a constant plunge in market value, further encouraging investors to sell their digital...
Investors are increasingly seeking out rewarding opportunities that help feed the world, according to Peter Rockefeller. This view from the legendary family of investors supports the now almost universally recognized investment trend: Impact Investing...
For decades, the UK acted as a magnet for capitalists and investors in Europe. However, there are signs that the scenario is changing as venture capitalists (VC) are closing the gap between the UK...
The French National Assembly's Finance Committee recently published a report about virtual currencies. In his foreword to the report, the committee chairman, Éric Woerth, suggested that privacy-preserving virtual currencies should be banned. The Electric Coin Company respectfully disagrees...
Bitwala, Germany's flagship cryptocurrency company with customers in more than 30 European countries, is building the war chest for its rapid expansion strategy: After the successful introduction of the world's first fully-regulated gateway for...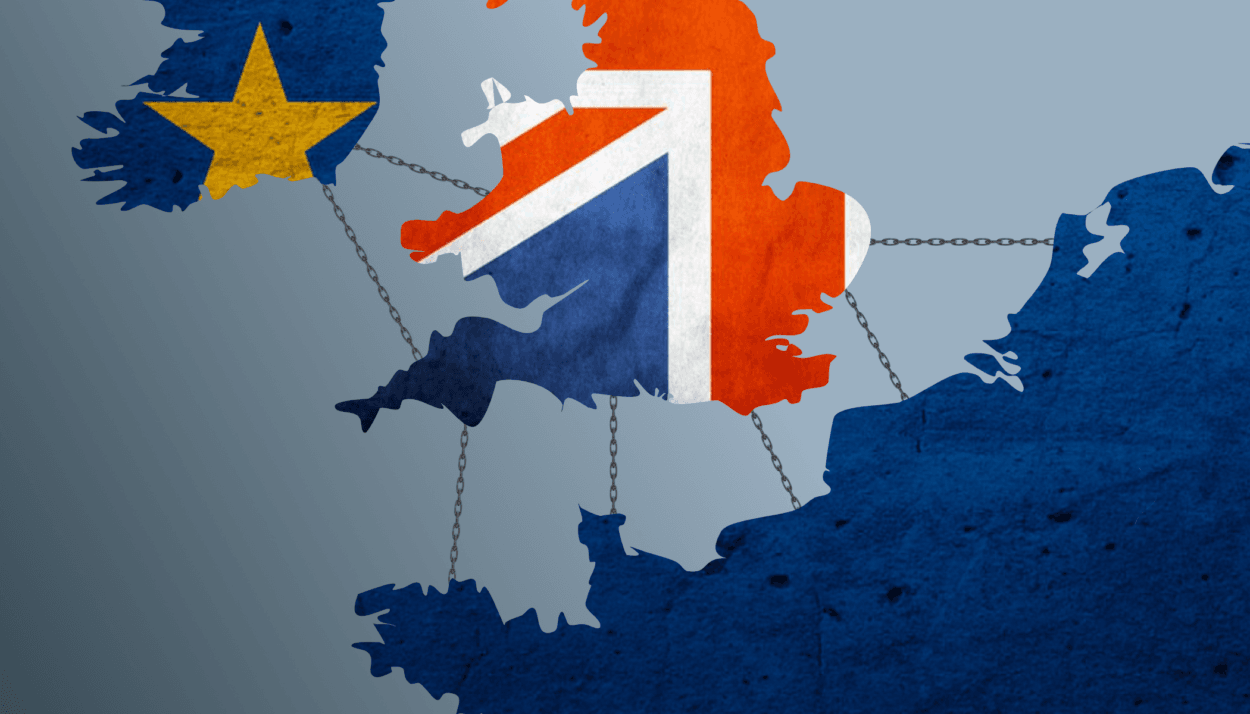 Brexit negotiations remain in disarray following the announcement by the Speaker of the House of Commons that he will not allow Prime Minister Theresa May to put her withdrawal agreement to a third vote...
A cooling property market in the UK means flat values are plummeting by more than 7% in some areas in a boon for first-time buyers trying to buy their first home, research by home...
By Bernard Lunn, Fintech deal-maker, investor, entrepreneur and advisor I am using "Wall Street" as short hand for the global business of Wealth Intermediation ie getting a risk free return connecting users of capital with investors of...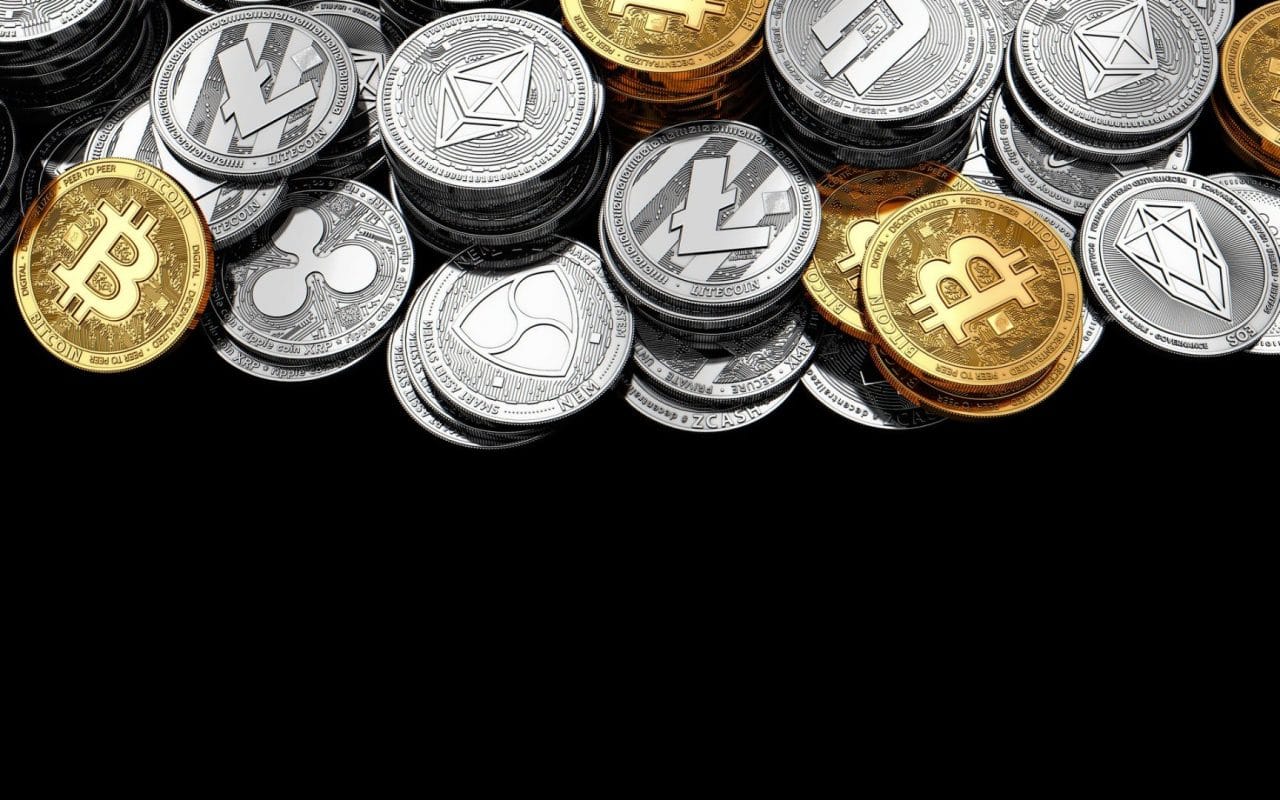 The current conditions in the crypto market can be described in a single word: Altseason. With Bitcoin performing rather flat in the markets, new alternative digital coins have begun to be seen as the...
Recently, global index supplier MSCI announced its decision to increase the weighting of Chinese onshore stocks ('A shares') in its indices over the next 18 months. An unexpected strategic movement that will probably bring more attention...
The British Parliament rejected May's Brexit deal on a meaningful vote on Tuesday 13, by a large margin: 149 votes. The uncertainty reigns again ahead of a new free vote called for Wednesday 14 where...
Major global economies, including the US, the EU region, Indonesia, Russia and China, are set for a moderate slowdown in 2019 owing to uncertainties related to the protectionist policies advocated by various national governments,...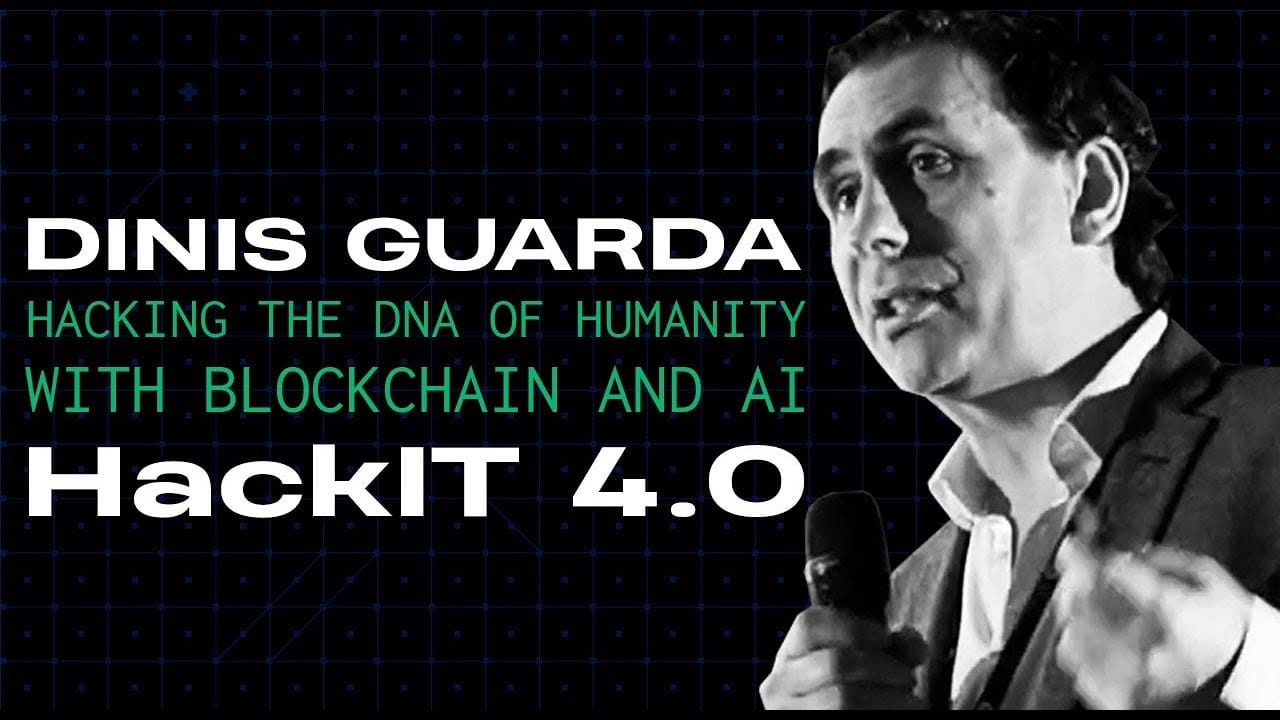 Ztudium Founder and blockchain expert Dinis Guarda takes part as main speaker at Hackit 4.0 event, where he provides his expertise in how blockchain and AI are reshaping the way the world operates today....
Blockchain and its breed, the cryptocurrencies, has the ultimate goal to achieve a more decentralized monetary system, democratising access and participation within the new currency scheme while, utterly, making everyone feel part of it....
Price Stability the major concern among over a third (37%) of Europeans More than 8 out of 10 (84%) Interest in owning cryptocurrencies still high amongst uncertainty Increased involvement from Governments would increase...
The Financial Industry is going through deep changes. Big banks and nameless huge financial services are giving way to a new inclusive, closer to their users, financial industry, and governments all around the world...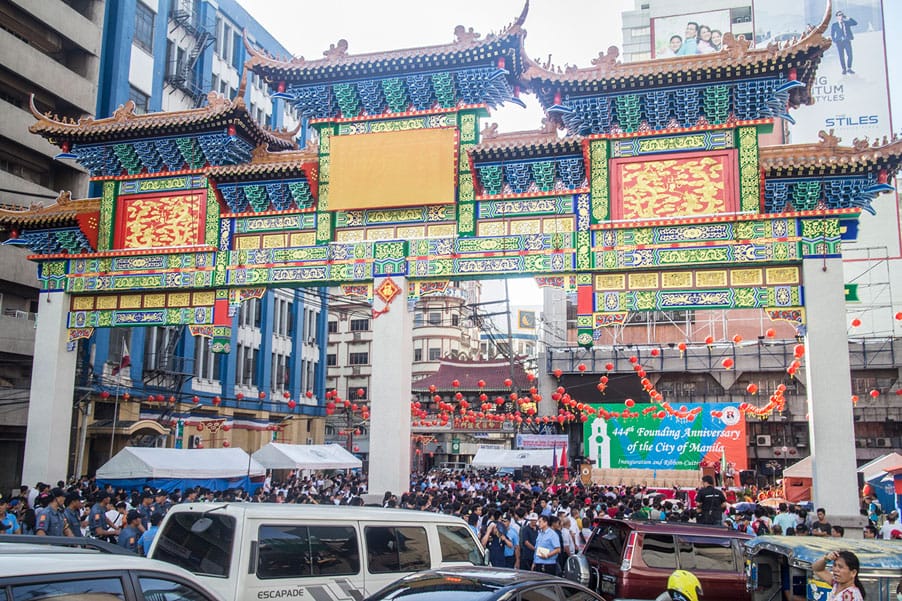 As it is expected, Asia will drive the global economy in 2019 albeit the deceleration of its powerhouse China. The growth will come from the southeastern region of the continent led by Indonesia (5.2...
Saxo Bank reports a record profit following the sale of its shareholding in Saxo Payments, while the number of new clients for both direct and wholesale businesses reaches new highs. Saxo Bank Group reported a...
By Alexander Larsen, President Baldwin Global Risk Services Ltd. The recent ICO boom, which has seen thousands of new ICOs and some huge funding raised, means that many companies don't have time or the possibility...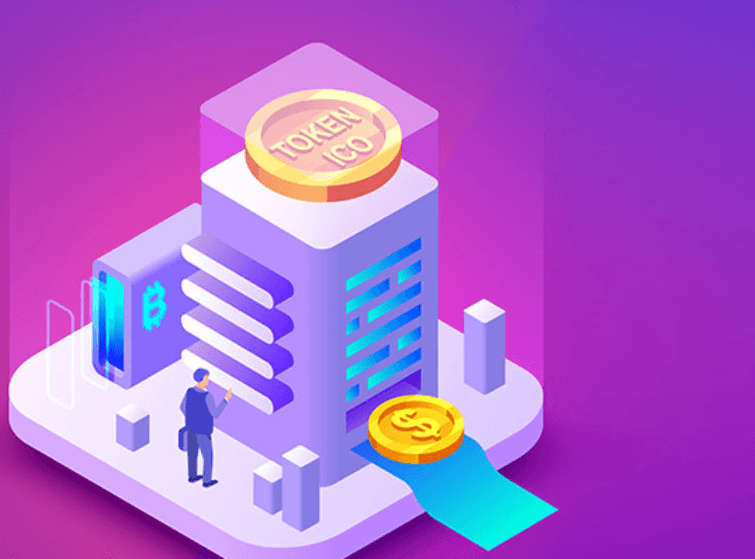 By Alexander Larsen, President Baldwin Global Risk Services Ltd. The ICO space saw a boom in the last couple of years and has been looked upon as a valid alternative to Initial Public Offerings. Less...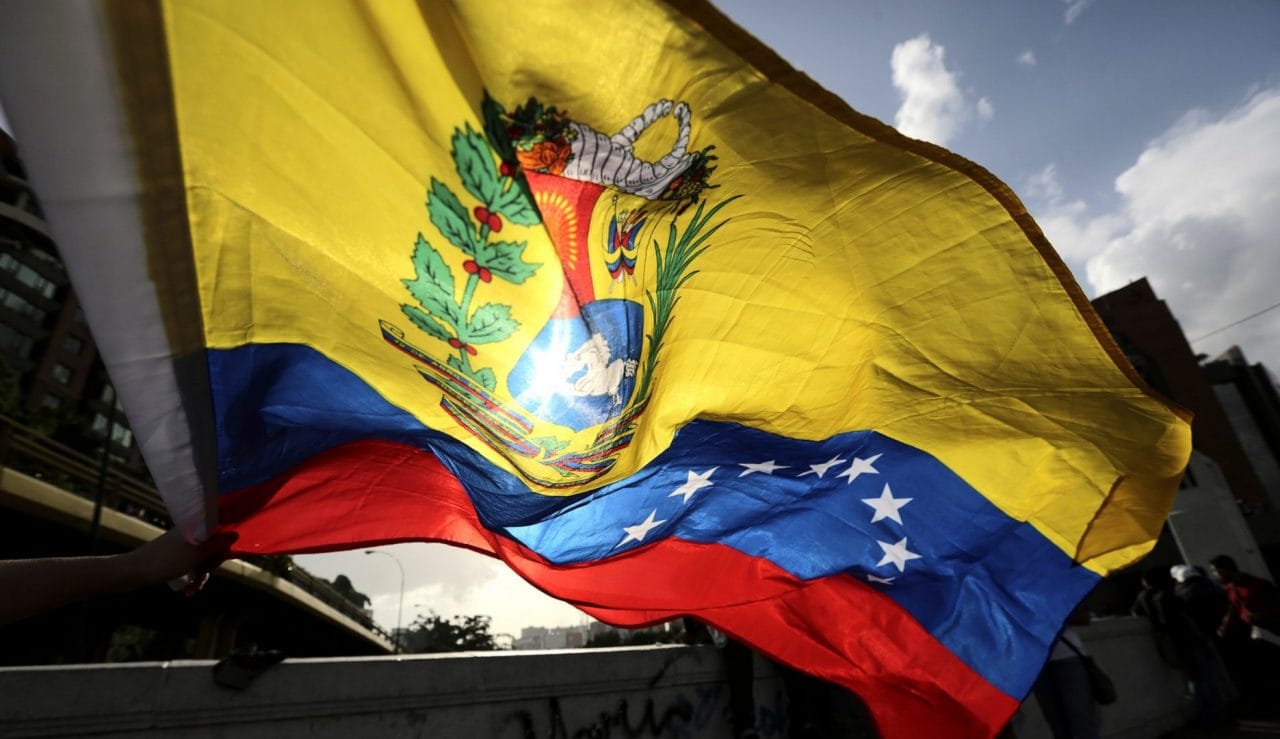 By Matt McKibbin, Founder of Decentranet After news of the largest bank in the US, JPMorgan, launching a cryptocurrency of its own, bitcoin and other cryptocurrencies are back in the spotlight. Though traders and investors won't...
Lately we've been talking a lot about bitcoin's rising transaction rate, which is now coming close to its all-time highest levels. This has started a hot debate about how some members of Bitcoin's blockchain are...
A recently disclosed financial update show that mining hardware giant Bitmain lost about $500 million in the third quarter of 2018. The company's financial update has gone public as the company currently goes through...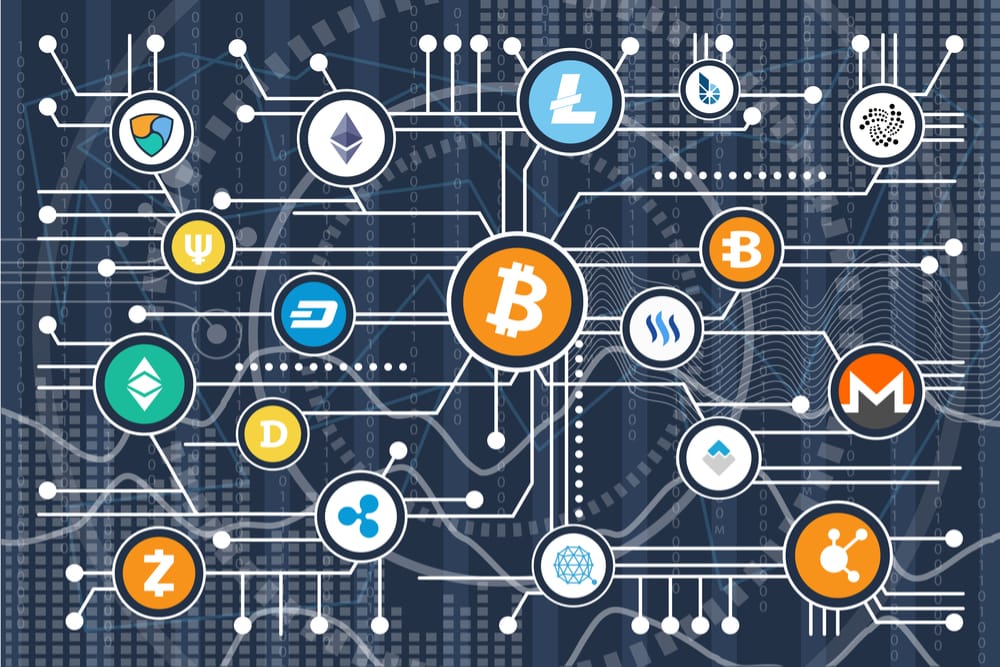 Bitwala, Europe's first Blockchain Banking Service, is growing faster than expected: only weeks after the official launch of Bitwala's new product, customers have already traded a total of EUR 1 Mln worth of Bitcoin....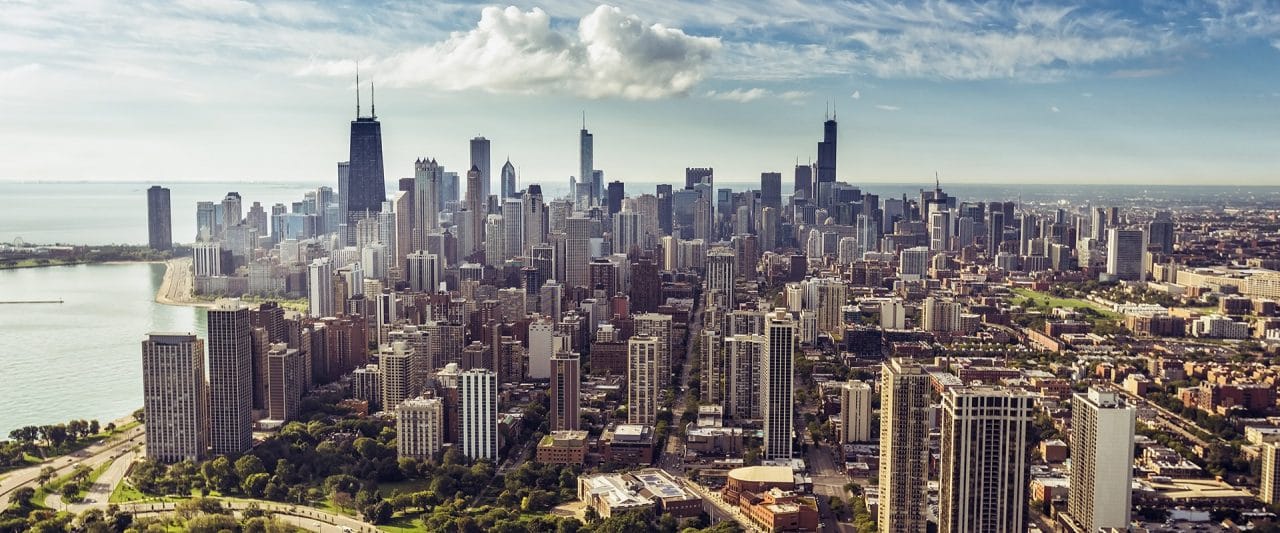 Agecroft Partners and Gaining the Edge will host a one day Chicago Hedge Fund Conference on June 19th with a clear goal in mind: to have candid, robust conversations and debates about various ways...
Ethereum Creator Vitalik Buterin, alongside regional leaders from the Ethereum Meetup communities of Asia, are set to gather in Hong Kong to host the inaugural Ethereum Asia SuperMeetup. Organized by Ethereum Hong Kong and...
There are many scammers in Forex who will always try to lure people into spending money. If a person is smart and knows about the risks, he will not invest the money and will...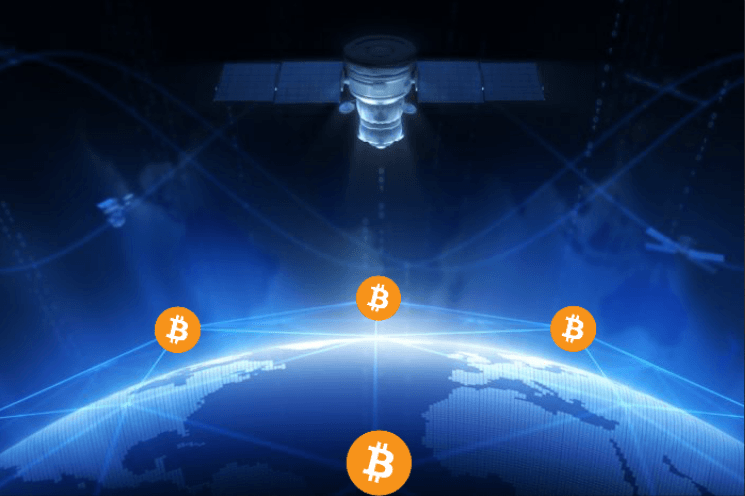 When Jack Dorsey described Bitcoin as the 'native currency of the web", little may he have thought about the possibility of it functioning without any internet at all. Experiments in making the network functional...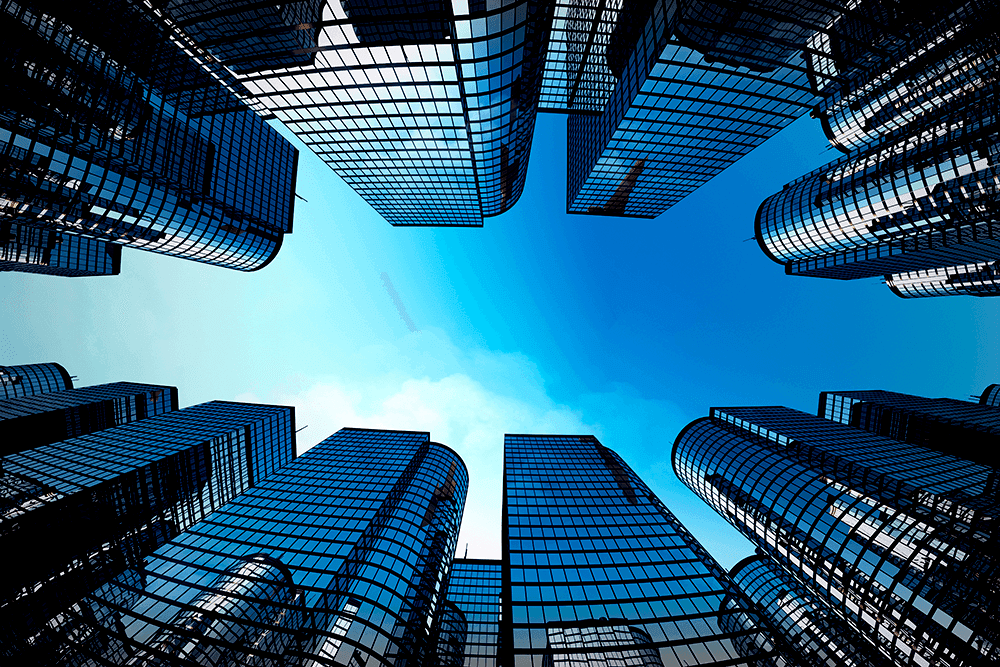 Financial technology might be well seen as one of the most thriving industries worldwide. Fintech companies offer solutions through technological advancements to long-standing problems in the financial sector, while making the customer's experience easier...
Germany has held the media spotlight for all the wrong reasons lately, as weak industrial production and retail data have dominated the headlines. Now, the fourth largest economy in the world (and the largest...
Global growth concerns weigh as US-China meetings approach bolstered by latest rumours pointing to a last minute cancellation. However, President Donald Trump's top economic adviser, Larry Kudlow, said that meetings are still in place...
Bitcoin is finally on the verge of breaking out of the bearish sentiment that has gripped the cryptocurrency market, affirms the CEO of one of the world's largest independent financial advisory organisations. The comments from...
One of the world's leading cryptocurrency exchange, Binance, managed to bring in $446 million in profit last year despite the rough year the crypto market has gone through. However impressive these numbers may be, the...
By Martin Tarlie, Research Analyst at GMO In the fourth quarter of 2018, the S&P 500 fell almost 14%. This large price drop occurred in spite of a strong fundamental backdrop. Earnings per share (EPS)...
Since it went live early last year, the Lightning Network has skyrocketed. With over 630 Bitcoin (BTC), more than 23,000 channels and a total network capacity of $2 million on the Bitcoin mainnet, according to data...
This year has started pretty much as turbulent as the last one ended within the cryptocurrency market, to say the least. Volatility has given way to a year of continuous free-fall in practically all...
2019 has started quite turbulent in many markets around the globe, with economic growth on the brink of being halted. These headwinds have weighted and subsequently dragged investment funds of all kind, particularly Venture...
 New data confirms what most analysts forecast in the last month of 2018: the Global Investor Confidence Index (ICI) decreased to 70.2 worldwide in January, down 9.4 points from December's revised reading of 79.6....
By Matt McKibbin, Founder at Decentranet 2018 showed cryptocurrency investors that there are many risks to mitigate, including security, so what should they do better in 2019? Let's talk hardware wallets, what they are, why...
Chinese 'factory gate' price inflation has been slowing over the past two years. Recently released producer price inflation was markedly lower in year-on-year terms, driven down further by a very weak monthly reading in...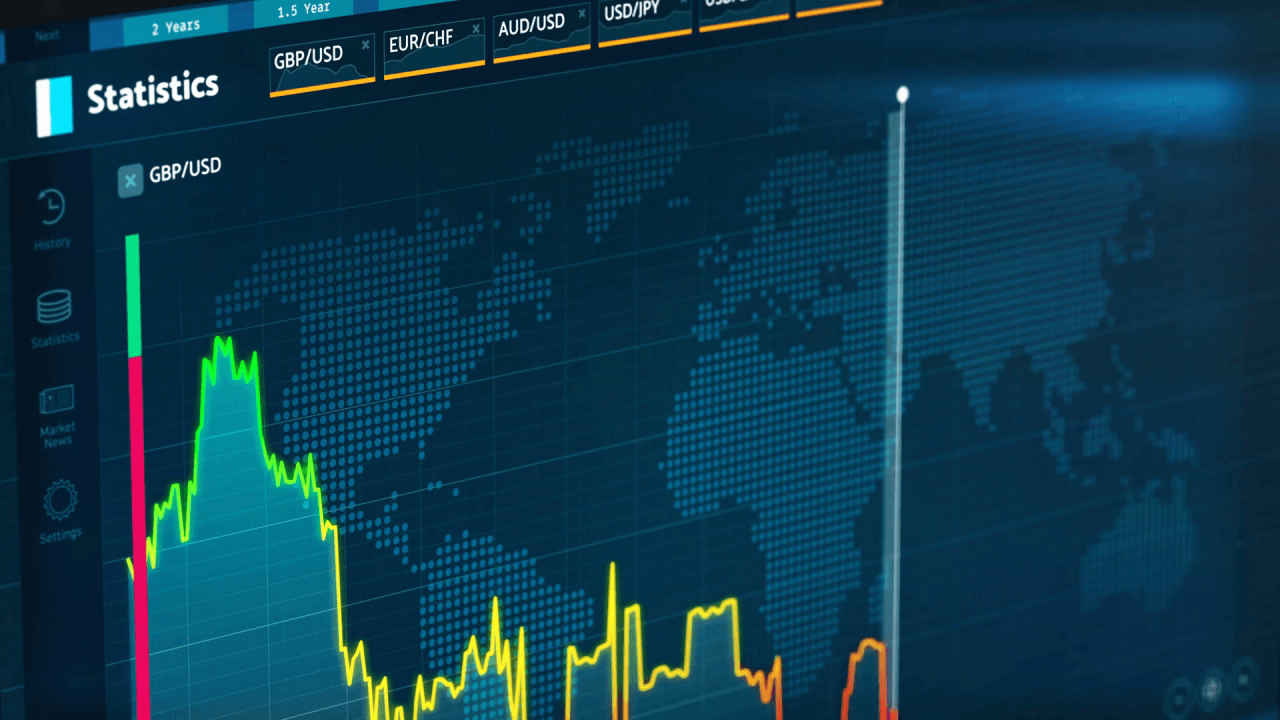 In a landmark achievement for Prime Minister Theresa May, the final amendments to her Brexit deal received a majority vote in the House of Commons. Despite this display in confidence, the pound slipped from...
By Magdalena Golebiewska – Country Manager at Luno You can't spend five minutes reading about cryptocurrencies without stumbling across at least one prediction for the future price of Bitcoin. Across forums, social media, newsletters, blogs,...
Even though blockchain was born attached to Bitcoin, many developers, investors and other experts saw its potential to power companies of all kinds within a whole array of sectors. It is true, however, that...
Bitpay and Onfido, two major players within the cryptocurrency sector, have sealed an agreement in which the payment provider, Bitpay, and the the global verification platform, Onfido, will work hand-in-hand to get the most...
The recent fall in crypto currency prices saw the market valuation of the 50 largest Blockchain companies in Switzerland and Liechtenstein's Crypto Valley plunge from US$44 billion to $20 billion in the fourth quarter...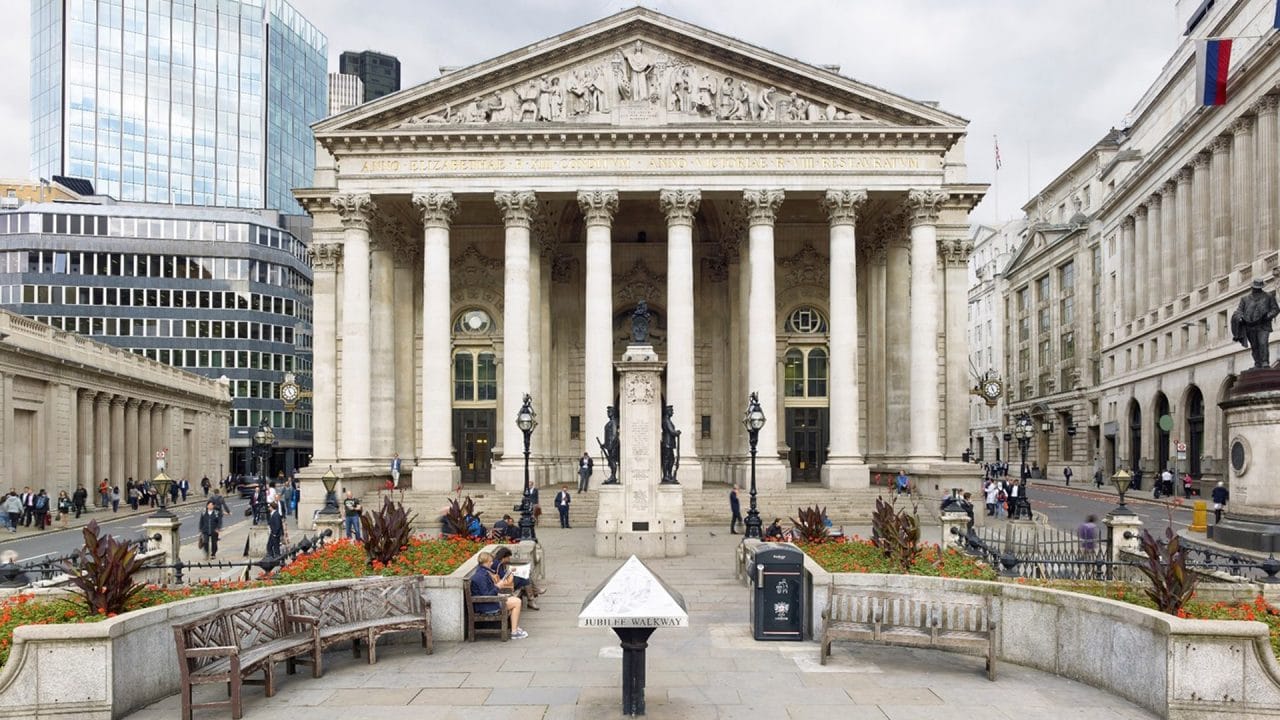 As the Euro celebrates its 20th birthday, there are many signs of a cooldown in the Eurozone economy, following a turbulent 2018. Looking ahead to 2019, the road is expected to be a bumpy...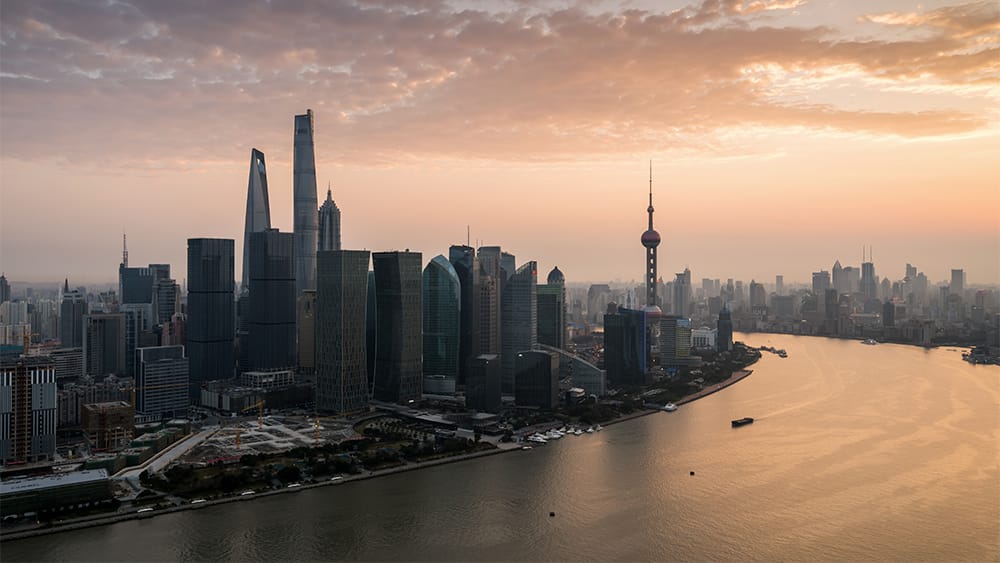 China's economy cooled in the fourth quarter under pressure from faltering domestic demand and bruising US tariffs, dragging 2018 growth to the lowest in nearly three decades and pressuring Beijing to roll out more...
Ethereum's Constantinople massive upgrade has been postponed after a vulnerability in the system has been publicly exposed. The announce of the new deadline, set on Feb. 27, 2019 has been made official by a team leader...
A new report carried out by CB Insights and PwC has found out how venture capital, one of the main financing tools that funds startups and small businesses worldwide, has provided more than $99.5B...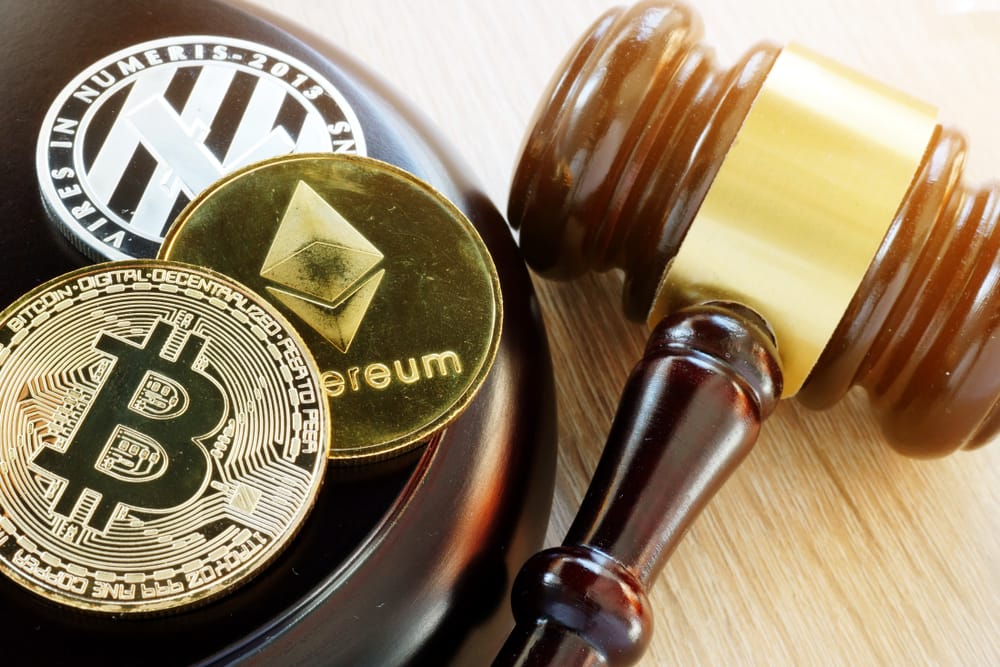 FCA investigations into cryptocurrency are on the rise. It has been disclosed by the Financial Conduct Authority (FCA) that 18 companies are being investigated over their involvement in selling cryptocurrencies. Additionally, alerts and warnings have...
The Ethereum's hard fork upgrade is finally here. The long awaited now Constantinople upgrade package will be released at block number 7,080,000, which has been achieved already. The countdown has stopped and the upgrade is scheduled...
A new Quarterly Private Equity Performance report has been published, showing that venture capital funds globally currently offer a highly attractive risk-return profile, with Western European funds significantly outperforming the historical average. The report...
Finatext UK, part of Japanese big data and trading app giant the Finatext Group, has launched a new trading app that aims to improve financial literacy and make trading more accessible to a new...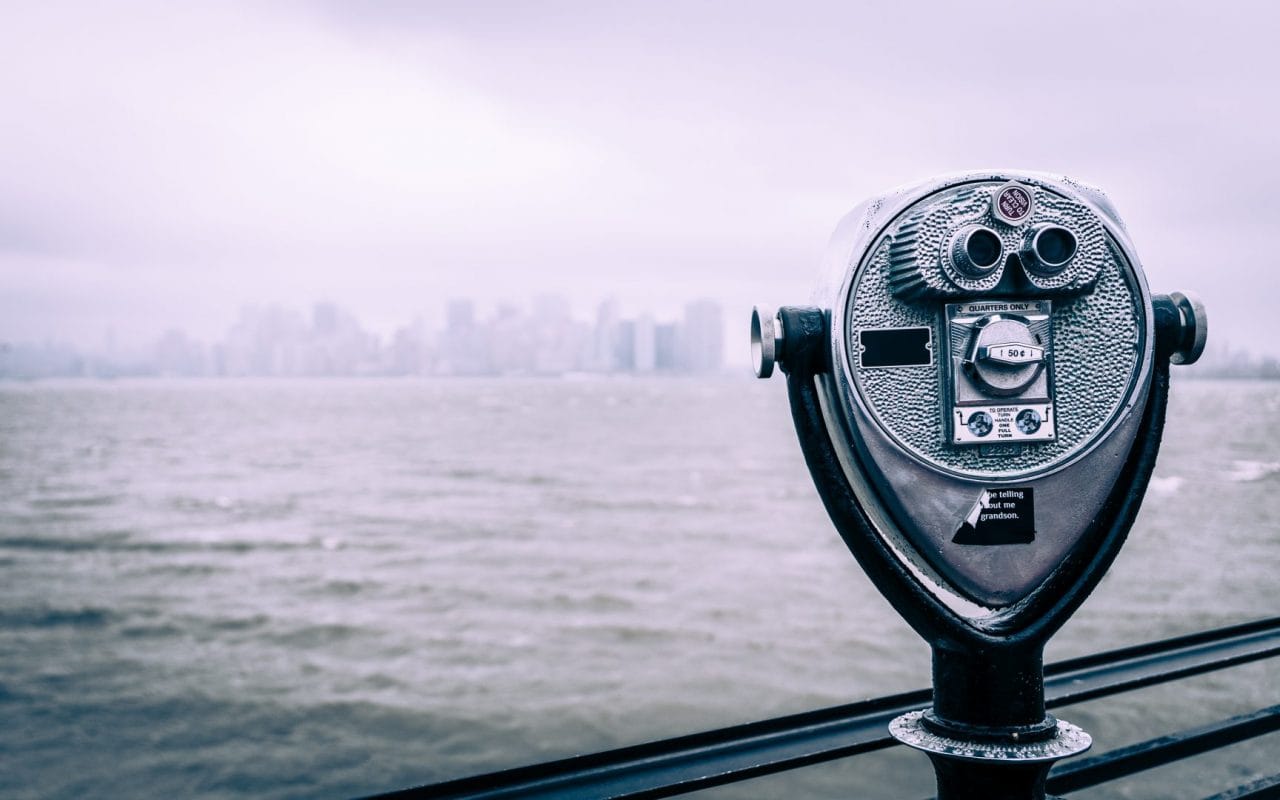 The year 2018 has been described by analysts as an uneasy calm which has left many political and economic issues to be resolved. All those critical problems that has been postponed are set to...
Cryptohopper just announced the showcase of the Cryptohopper Marketplace. This  marketplace is a collection of high-performing trading strategies, which people at all skill levels can buy and sell to implement across the exchanges they trade...
Institutional investors – excited by greater regulatory clarity - are going to drive "considerable expansion" of the cryptocurrency market in 2019. This is the bold forecast by the CEO of one of the world's largest...
The Global Investor Confidence Index decreased to 79.8, down 2.8 points from November's revised reading of 82.6. Confidence among North American investors waned, with the North American ICI decreasing from 79.2 to 74.1. The...
Commodities, especially gold and oil, is the mainstream asset class most likely to deliver positive returns in 2019, while equities on both sides of the Atlantic will end the year lower ahead of a...
The financial services industry is being transformed by insurgent startups. From capital markets to insurance and digital banking to wealth management, the Fintech 250 are among the most promising of these companies globally. This...
Trading requires a strong, clear mind to be able to see the opportunities and also the threats. For that, a good trader not only relies on his trading knowledge, but on his ability to...
With any tech, any industry, and any product - there are fluctuations. Whether they're positive or negative, every market has them. And of course, this can be said for the world of crypto in 2018. Since before...
Even though we are in the midst of the best selling seasons of the year for the retail market, stocks are something else, and just ahead of Christmas, they plunged again on Friday, sending the...
Overoptimism and overconfidence are two well-known psychological traits of our species. They are particularly dangerous in the late stages of an economic cycle where these terrible twins result in investors overestimating return and underestimating...
2019 is just around the corner, and it promises three key tailwinds that will help positively drive returns for investors. In first place, the decline in stock markets offers opportunities in the shape of...
The three most traded Forex pairs in the world have seen substantial changes in their current behaviour compared to previous weeks. The three of them have been subject to political decisions rather than events...
It is well known for investors, experts, entrepreneurs and the community in general that this year's crypto-market performance hasn't gone as well as it was first foresaw for analysts. In fact, changes from regulatory schemes...
With the crypto-market falling to its lowest levels since the boom of 2017, problems related to crypto economics keep piling up in a cascade of collateral challenges. One of those issues come from one...
Despite all the Brexit talks and the consequent buzz originated around it, European Institutions keep working at full speed to get themselves ready for the year to come. That is, at least, what was...
People trade Forex for various reasons. Some may want to improve their short-term trading skills, others may want to find more assets to invest in the long-term. However, the ultimate intention of the participants...
Volatility in commodity markets is likely to increase over the next few months, and this could lead to greater civil unrest – especially in the developing world – which could even require extreme solutions...
After the recently announced vote of no confidence that PM Theresa May has to face within her own Tory party, markets have reacted as expected and the Pound Sterling has gone down again against...
While blockchain is starting to get detached from their cryptocurrency origins, digital coins can't really get away from blockchain, and maybe that's the best news in these uncertain times. In fact, blockchain can be...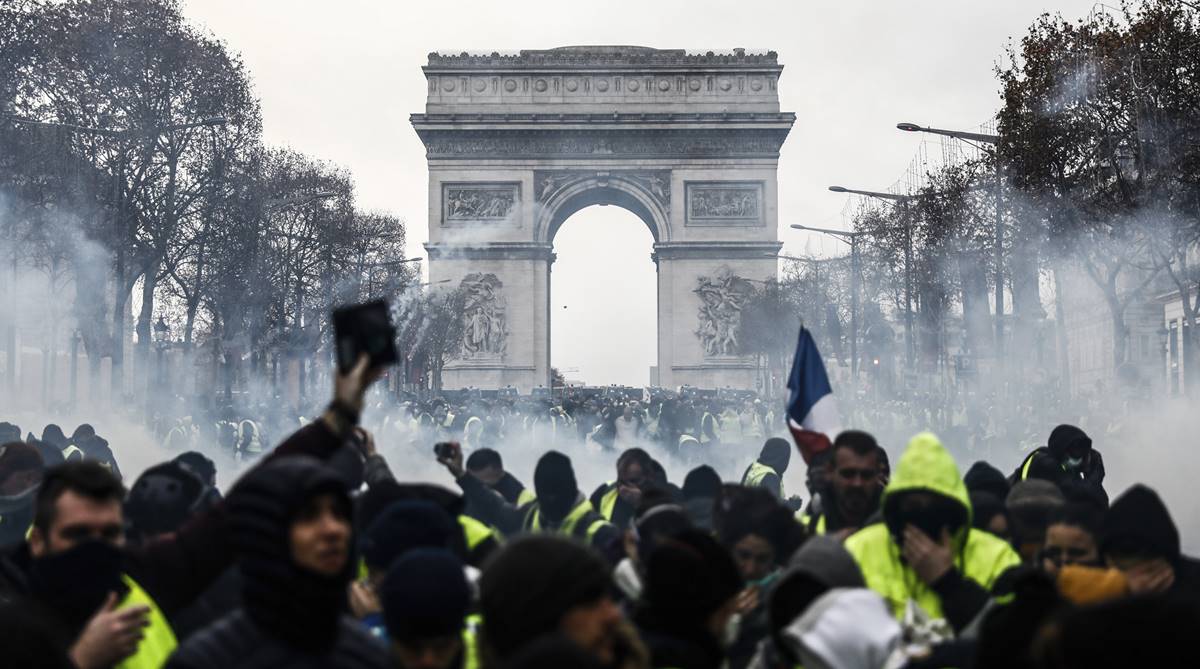 France's social mood, as measured by its stock market, has been trending negatively for 18 years. The CAC Quarante topped out in September 2000 and has not regained that peak since. This might be...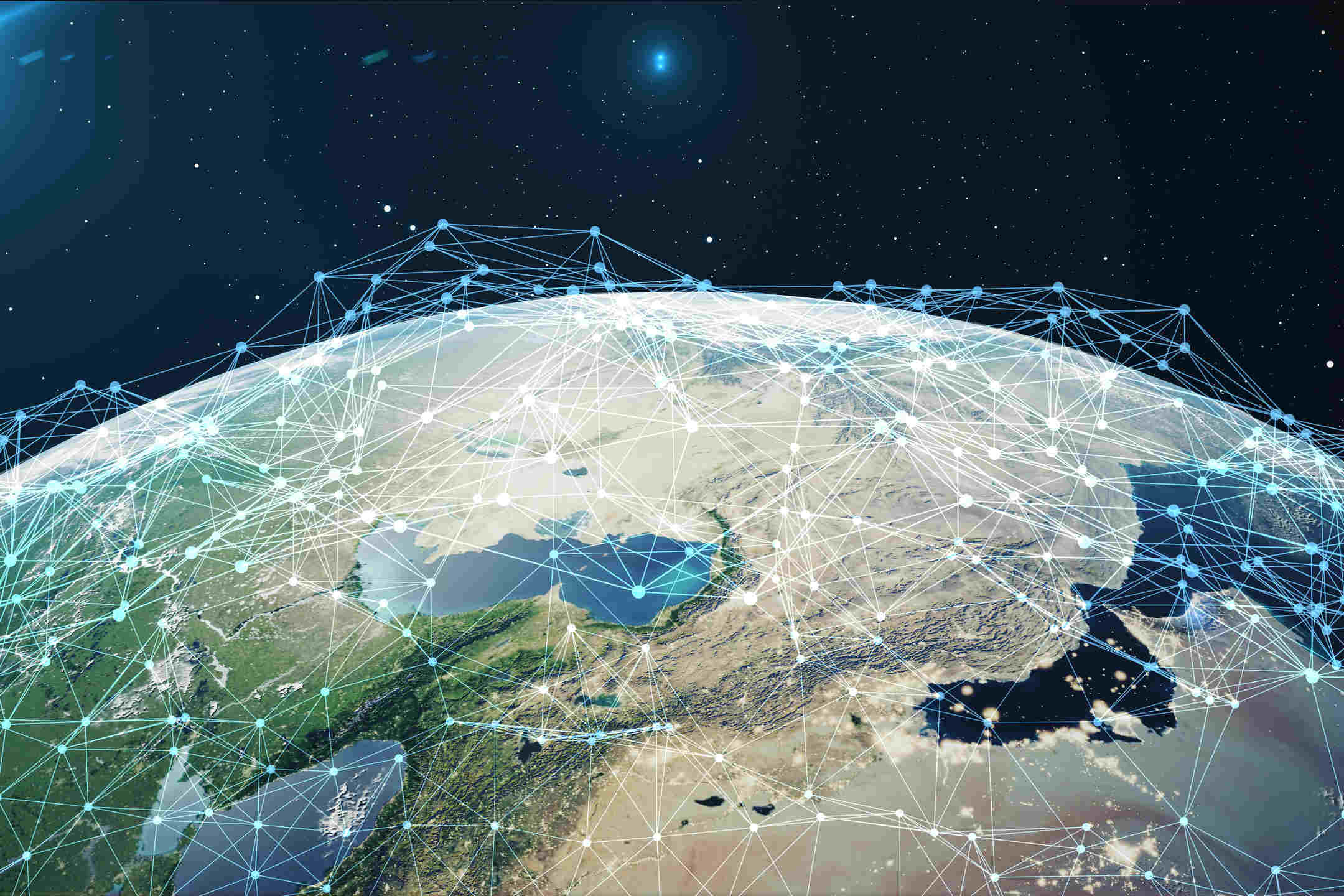 Cryptocurrency wallet Luno will be hosting their very own event through Hard Fork Decentralized, in which they pursue to explore the exciting world of investing in a decentralized economy, made entirely out of their users and accessible...
It has been a complicated year for cryptocurrencies, to say the least. Since CME made Bitcoin futures available on December 18, 2017, and having reached on December 17, 2017, the price of $19,911 per...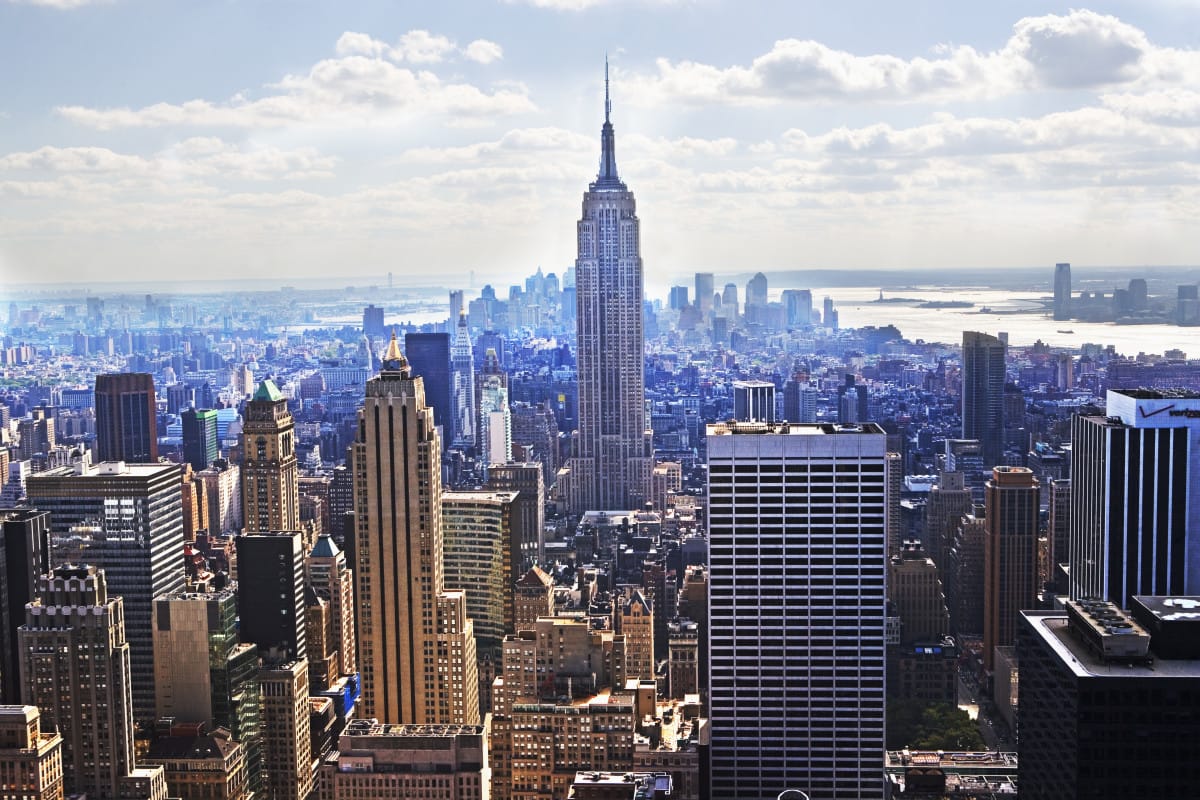 Cryptocurrencies continue to push their way to fully adoption by making small, but important steps towards regulation. The latest news comes from the New York's Financial Service Finances, where Superintendent Maria T. Vullo announced...
The cryptocurrency market is not going through its best moments. November has seen the worst performance in years for both altcoins and major digital coins. In fact, it is thought that over $70 billion,...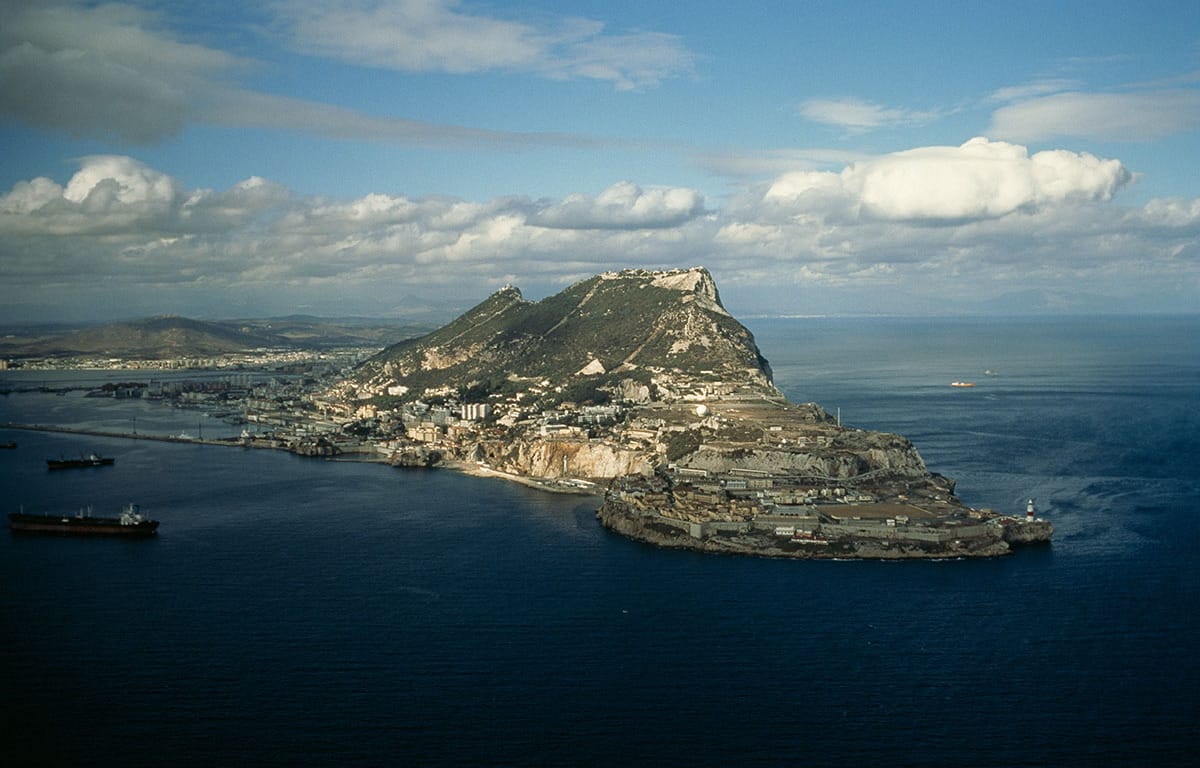 Users Can Now Trade Using GBP, EUR, and USD; New Currencies Made Available Following Last Week's Receipt of Full DLT Licence From Regulator The Gibraltar Blockchain Exchange (GBX), which aims to be a...
Almost three quarters of retail consumers in the UK (those with liquid assets between £0 and £3,918) do not pay off their credit card balances in full each month, according to a new report...
The crypto-market is more alive than ever, and expert investors all around the world keep believing in it. One of the most influential venture capital investors, Tim Draper, goes a bit further and has...
Cryptocurrencies, "digital gold", ICOs funding schemes with their utility and security tokens, specialised exchanges, investment products and financial solutions all make up  a market worth billions of dollars. A whole economic system by itself...
Trading cryptocurrencies have a lot of risk attached to it. They all share a volatile characteristic that can make their price suddenly dropped. The lack of regulation and a market open 24/7 make them...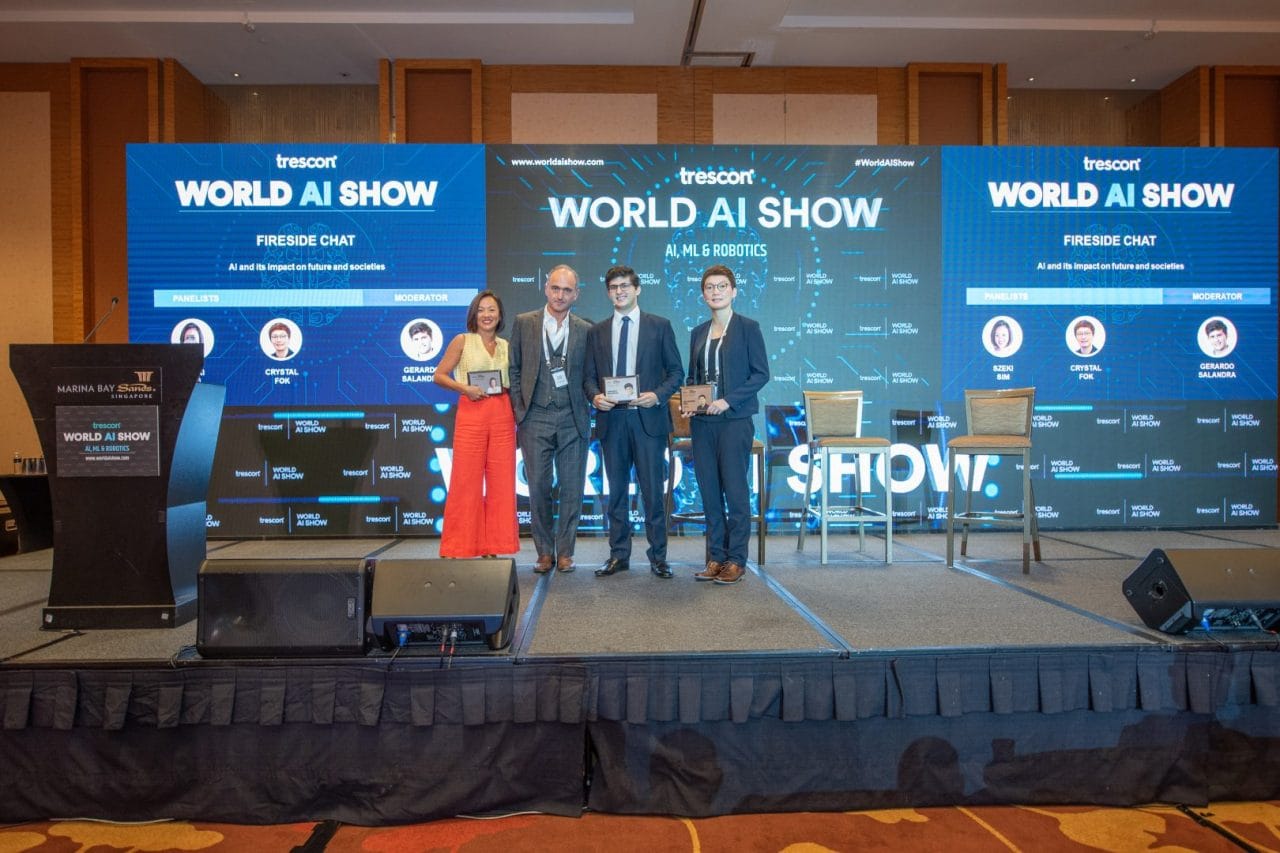 The World AI Show in Mumbai comes to an end after two exciting days and having gathered more than 500 experts, dozens of high-tech products and a number of brilliant ideas brought about by...
Many countries are considering the development of their own cryptocurrencies, however the progress has been so far slow. The desert country of Saudi Arabia on the other hand is considering launching its digital currency...
There is only one place where investors can trade with cryptocurrencies. In fact, there is not only one but dozens of digital exchanges out there specifically trading cryptocurrencies. They all offer bitcoin and similar...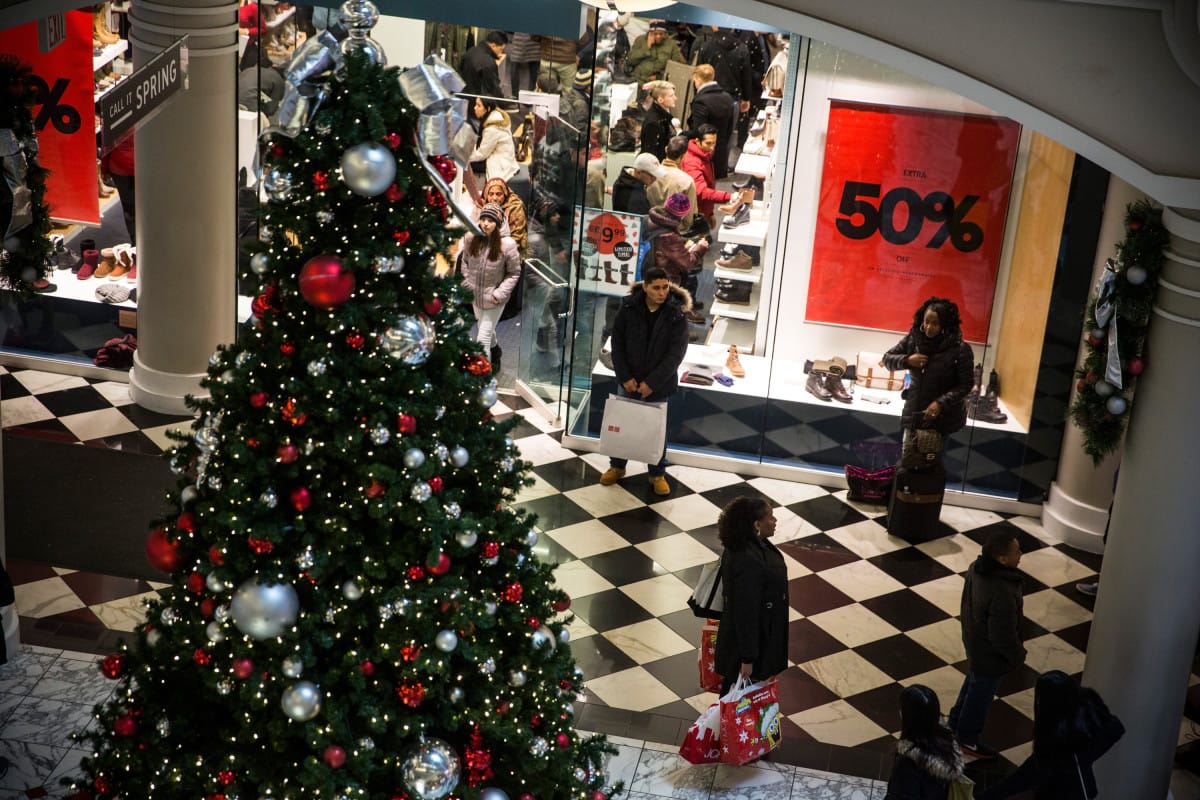 As the trading month gets underway, the focus for much of it will be on the USA. Black Friday, the big day for retailers, is coming up and markets react positively to a even better forecast...
There's little doubt left about how blockchain and cryptocurrencies have become more than just buzzwords in today's business economy. Furthermore, what it started as the back-end technology for a brand new digital monetary system,...
On November 12th, the price of Bitcoin was at $7,195 and dropped to $5,975. This was the last drop before we saw its big bull run, a 228.9% increase, reaching an all-time high of...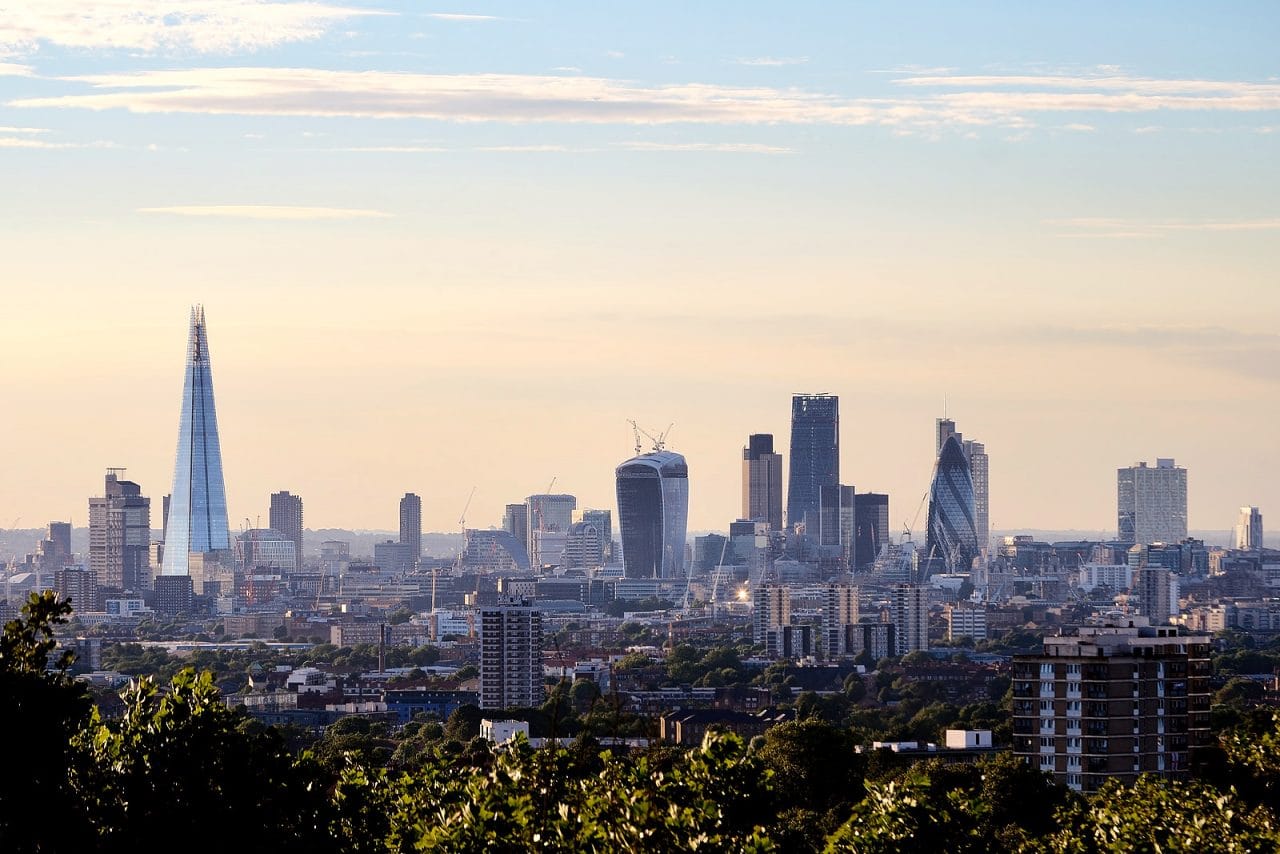 Offering insight into UK investment markets feels like an impossible task, given the recently reached agreement for the Brexit situation and further political volatility. Instead then, let's focus on a couple of the longer-term...
Ahead of today's cabinet meeting set at 2pm to ratify Theresa May's draft of agreement for Brexit, we won't know if the Brexit deal is good, bad or ugly for another 10 years. If...
We are approaching a key deadline in the US-China trade war: on 1 January 2019, US tariffs on Chinese goods will automatically rise from 10% to 25%. But while President Trump's protectionist policies continue...
Ethereum, currently the second largest cryptocurrency after Bitcoin, will experience a "monumental, defining global breakout" when smart contracts can accept outside data. The bullish prediction from influential technology expert, Ian McLeod of Thomas Crown Art,...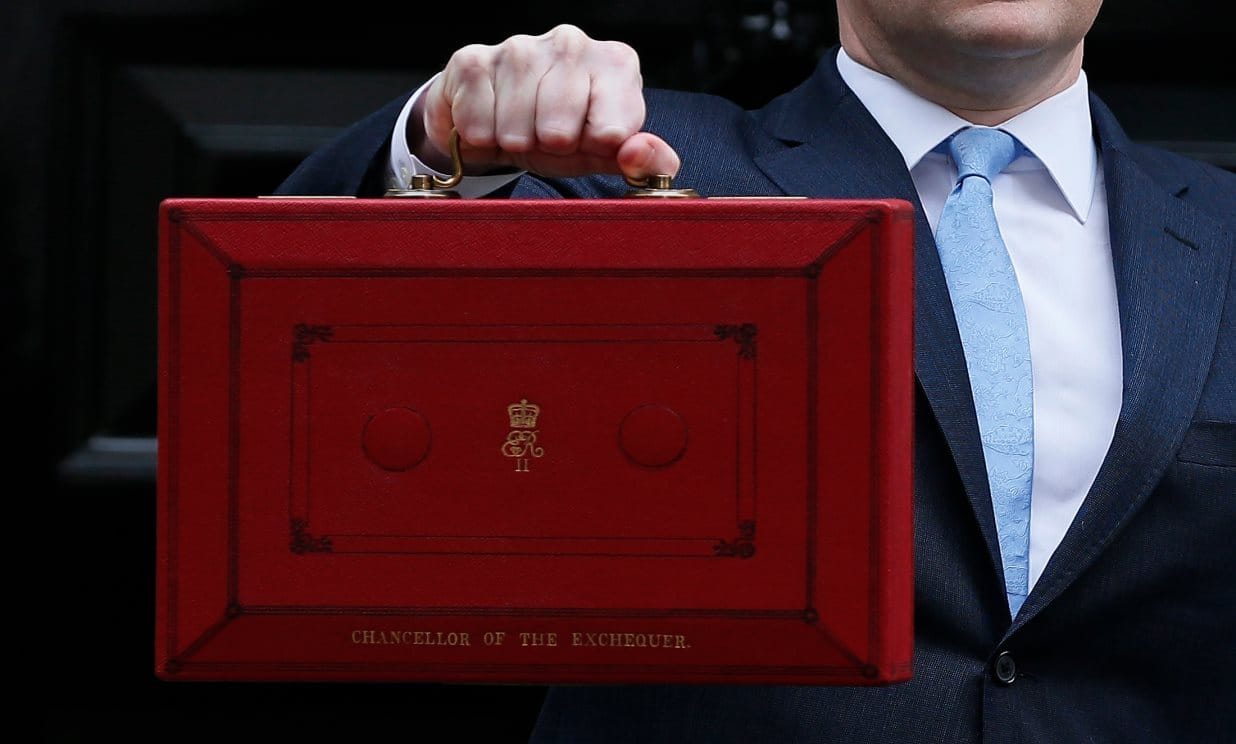 Millions of British expats should consider reviewing their personal financial strategies as the UK Chancellor puts an extra £500m aside in the Budget to prepare for a no-deal Brexit, according to Nigel Green, deVere Group's...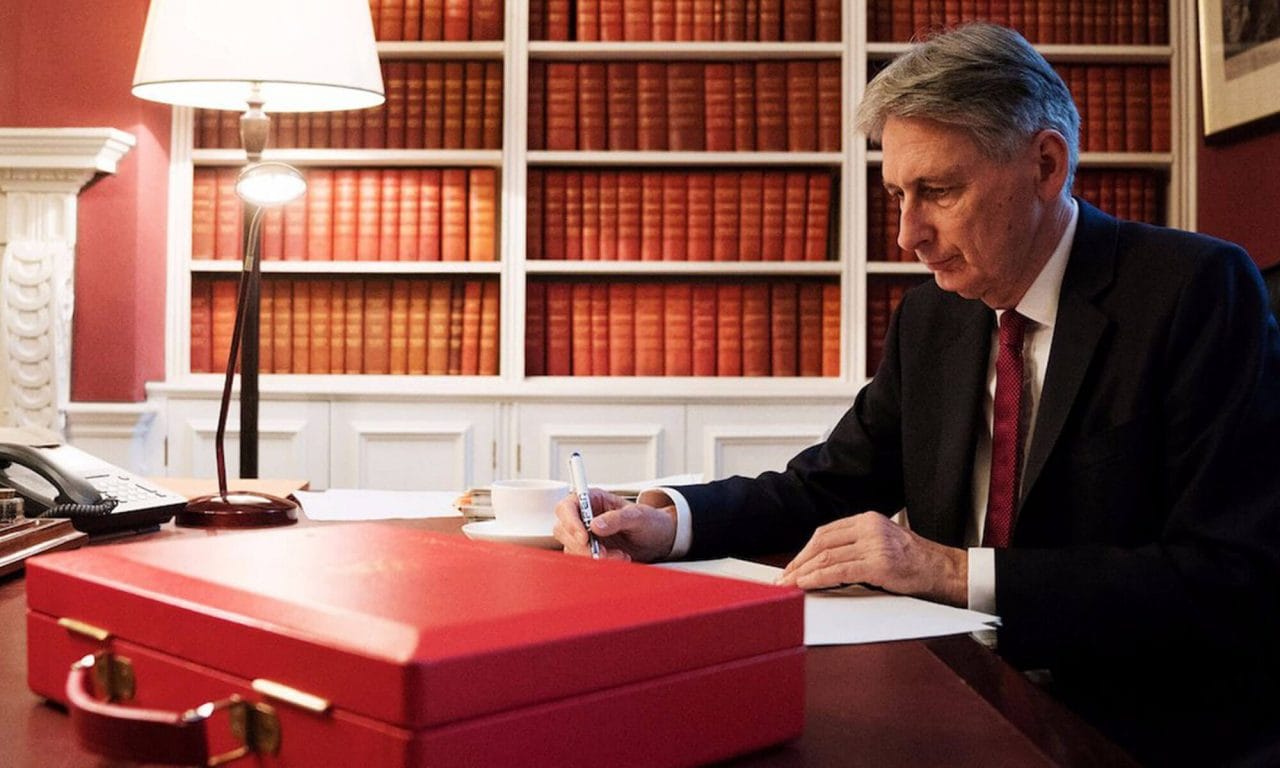 Brexit talks keep filling agendas across EU and UK. This time around is the UK government who has given another step into varnish a no-deal outcome of the negotiations with the latest changes in...
Trading is an old business, a very old one. Almost every community have somehow trade assets of all sorts to each other since the beginning of civilization. And while the very final goal of...
Correction in markets 'overdue' - Momentum Investment Director Glyn Owen US-China trade wars and Fed monetary tightening is cause of current setback Investors urged to be resilient and ensure portfolios are 'genuinely diversified' The...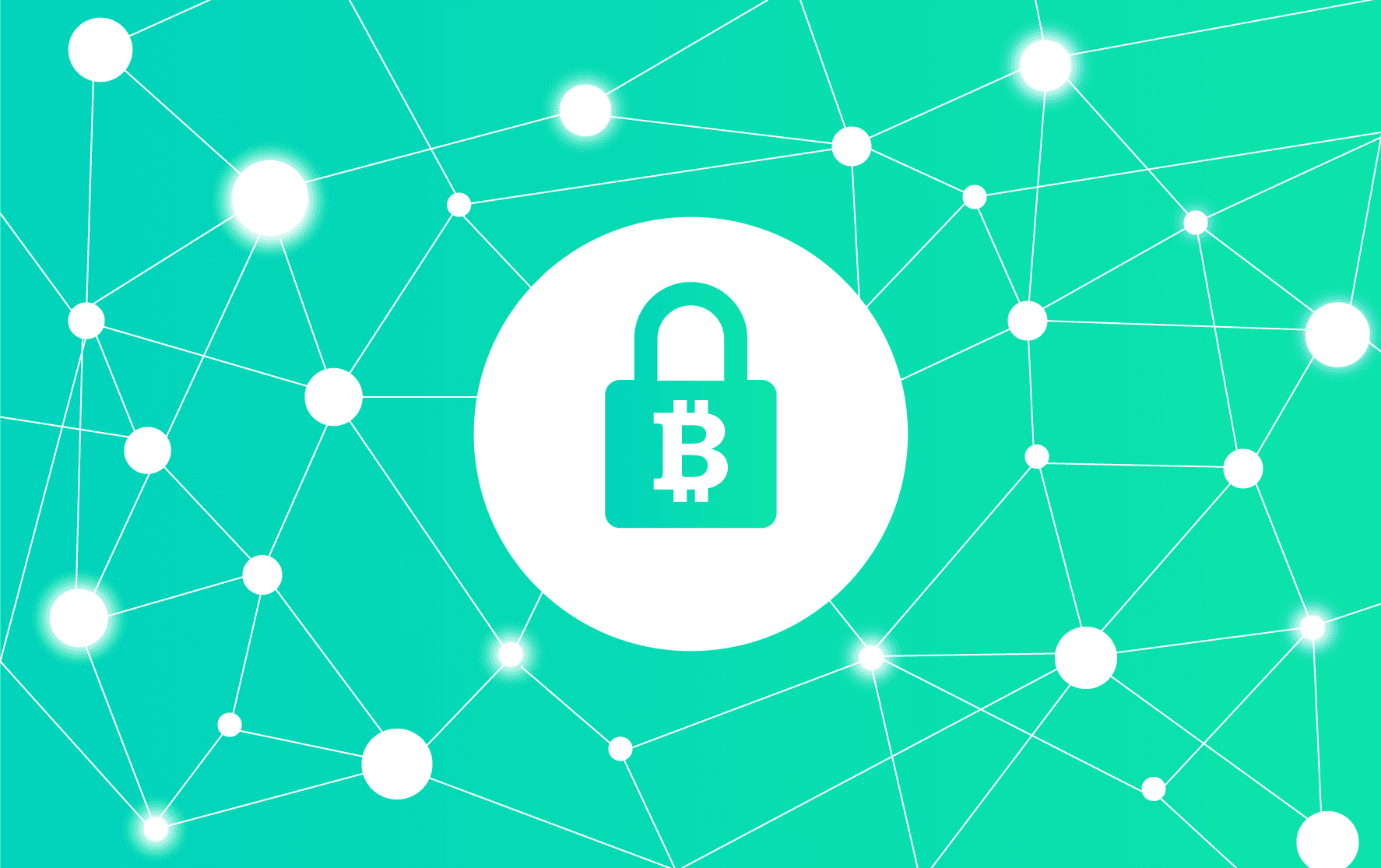 Wednesday marked the 10th anniversary since the publication of Satoshi Nakamoto's whitepaper on a 'revolutionary peer-to-peer electronic cash system'. This was the first time the concept of Bitcoin and the underlying blockchain technology was put...
Bitcoin's influence and dominance of the cryptocurrency sector will "drastically reduce" in its second decade, with the crypto market likely to expand by "at least" 5000% in the next 10 years. These are the bold...
Investors have had plenty of scary things to look at this month. Here are three areas which we believe are a little less daunting, according to Graham Bishop, Investment Director at Heartwood Investment Management, the...
In reaction to European Central Bank (ECB) Monetary Policy Committee (MPC) meeting, Michael Metcalfe, global head of macro strategy at State Street Global Markets; Barry McAndrew, fixed income senior portfolio manager at State Street...
The latest economic news coming from the European Union has left investors a bit disappointed, however, the near future for the Europe's economy looks brighter after a few promising signs have been glimpsed by...
Swissquote, a Switzerland based banking group, has announced that it has become the first bank in the world to give its customers the opportunity to participate in initial coin offerings (ICOs) via its online platform,...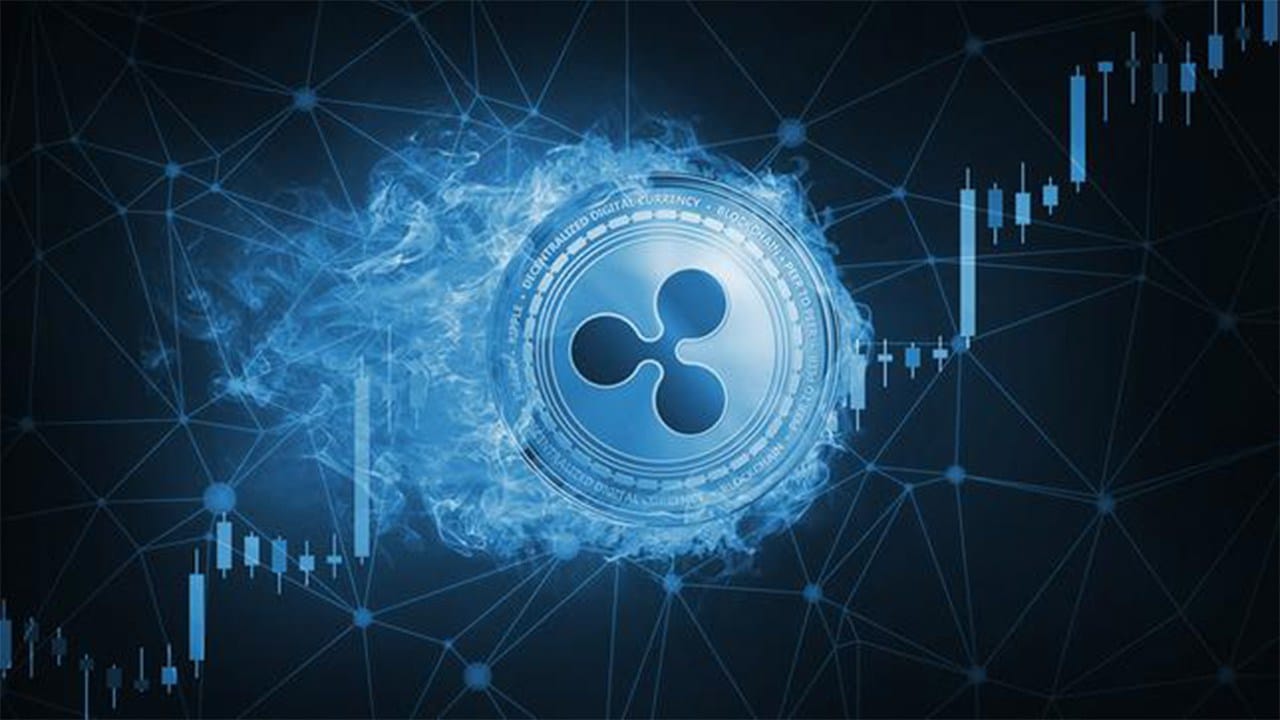 Moneynetint, a UK based electronic e-money institution which provides cross-border money transfers and currency exchange for corporate clients around the world, announced that it had completed the integration phase with Ripple, which offers blockchain...
One of the most important series of gatherings, the World Blockchain Summit, arrives to Dubai to showcase the latest insights about how blockchain is being implemented across different sectors within the global economy. It...
A new study carried out by Glassdoor Economic Research shows impressive results for a growing industry in a much rather different way it used to: the number of employments it provides. Nonetheless, blockchain technologies and...
There's a reason why you hear the talking heads on financial TV interviewing traders about their current sentiment and whether they feel it is a 'risk on' or 'risk off' environment. Simply put, "Risk-on risk-off...
One way or another, the regulation of cryptocurrencies is moving up the agenda. The House of Commons Treasury Committee has published a report urging the Government to regulate the market. But it also stated...
Block0, a cryptocurrency angel fund, today released a report on Tether, the market's most traded stable coin.  The report outlines the growth of Tether (USDT) over the previous year and sheds light on the...
Is cannabis the next dot-com bubble? And, why isn't America able to benefit more from the 'green rush' that is overtaking the current public markets? In fact, California has more people than Canada, which...
Global Blockchain Technologies Corp. is pleased to announce that Hyperion Crypto Exchange Inc. ("Hyperion") has entered into an agreement with Stellar to provide support for Stellar-based assets on the Hyperion exchange. Earlier this year, BLOC...
Could the bond market sell-off create wider problems? This question has been a headache for analysts and economists worldwide, but it is now when it's getting almost a nightmare. Recent figures show a stronger-than-expected...
At the start of the week, traders were braced for what could be something of a roller coaster in terms of volatility. Last Friday's USA employment numbers came in under expectations - jobs were...
Zug-based investors CV VC, in collaboration with consultancy PwC Strategy& Switzerland and technology provider inacta, has compiled the first ever list of the top 50 companies in Crypto Valley. It reveals that Blockchain companies...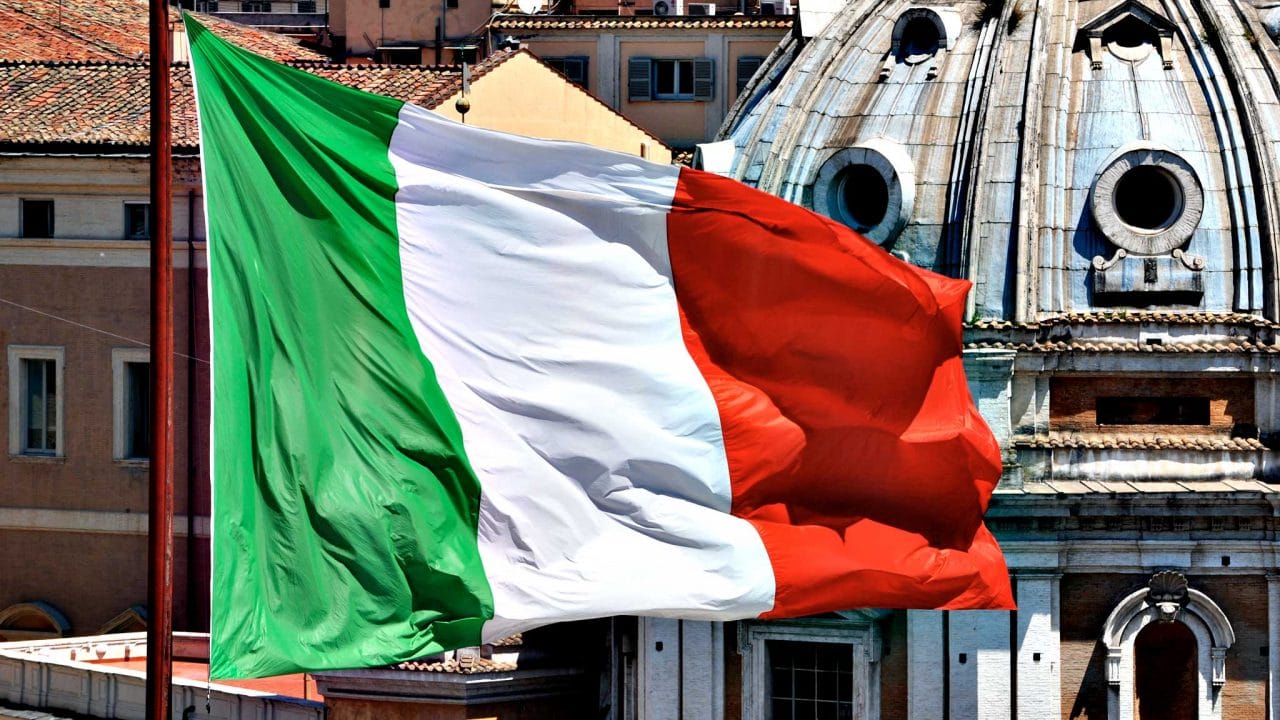 Today's Global stock markets have opened decidedly mixed today as Asian and European market sentiment diverged. Asian stocks declined on the back of the Chinese Central Bank's decision to ease its reserve requirement ratio...
Comments below made by Graham Bishop, Investment Manager at Heartwood Investment Management, the asset management arm of Handelsbanken in the UK. With only a few weeks of initial negotiations remaining, some form of exit deal...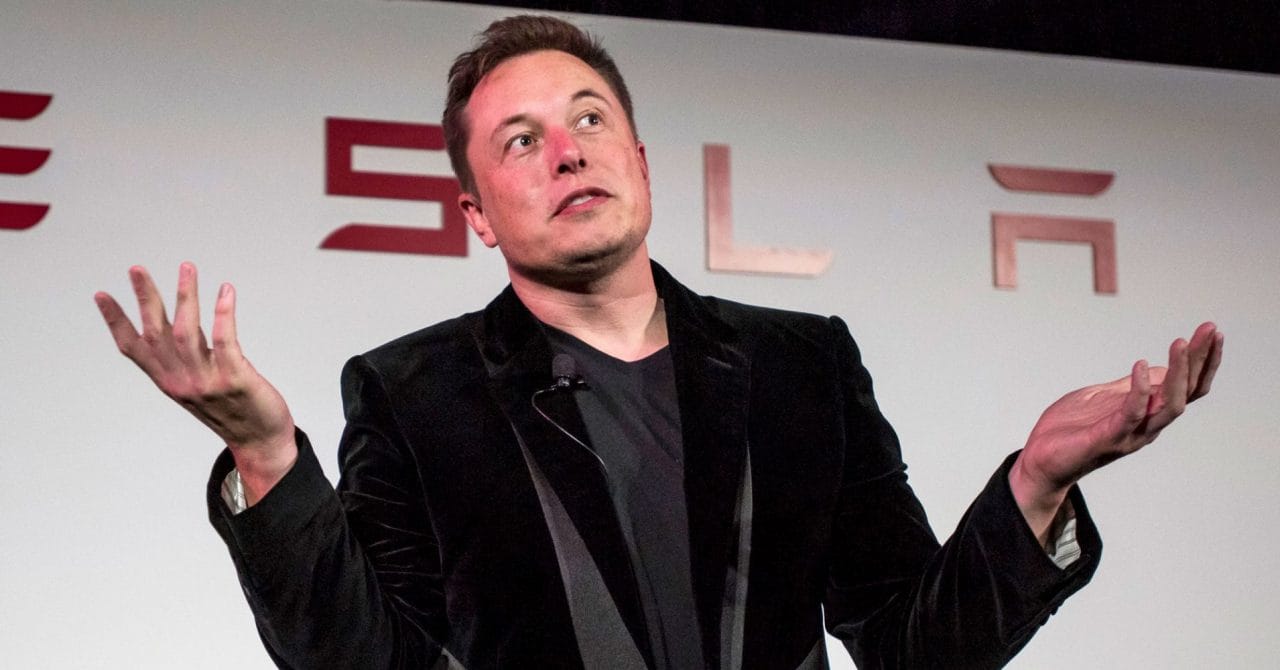 Elon Musk controversial tweets keep causing a buzz for his company's behaviour on financial markets. Far from being forgotten, Tesla's shares has gone down on an endless free-fall to the turning point where more...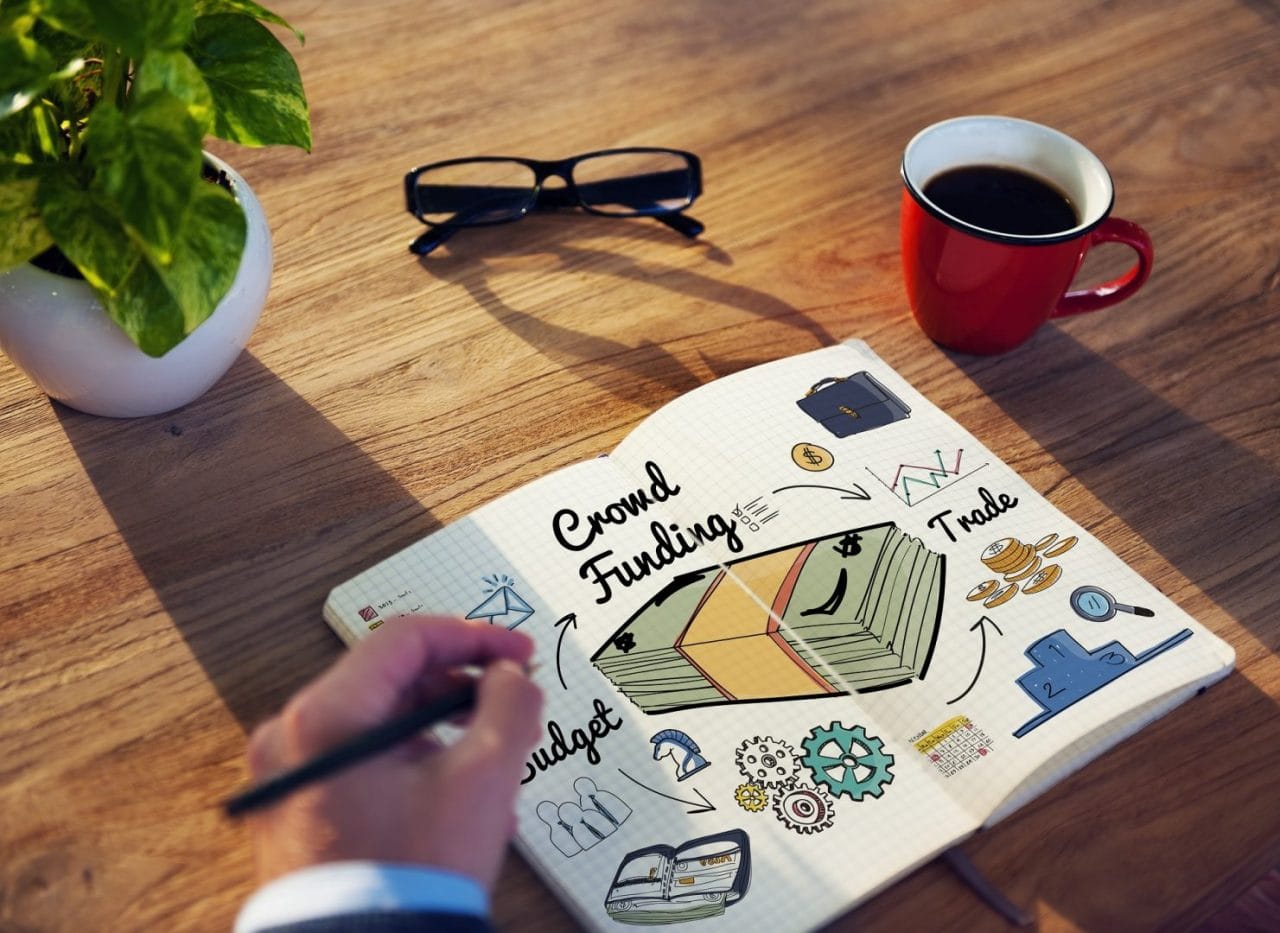 Valued at over £7million already and touted as "Bloomberg for retail traders", Pelican integrates trade execution into a central network to enhance trader profitability Users can connect with their own personal network or...
The third quarter of 2018 was not as successful for ICOs as the first and second quarters. Nevertheless, the total amount of funds collected exceeded $2.4 billion. In this regard, the 20 largest ICOs...
"It is perhaps a sign of the increasing presence and perceived legitimacy of cryptocurrency that an institution such as Maerki Baumann will now open its respectable doors to it. The bank is part of...
"This week is set to be quieter for the markets, with much of the focus on Friday's economic release," forecasts David Jones, Chief Market Strategist at Capital.com when the first week of October is about to...
It is a great week for cryptocurrency. Bitmain Technologies, the world's biggest crypto company just announced an Initial Public Offering filed in Hong Kong, which basically means that they are going to disclose their...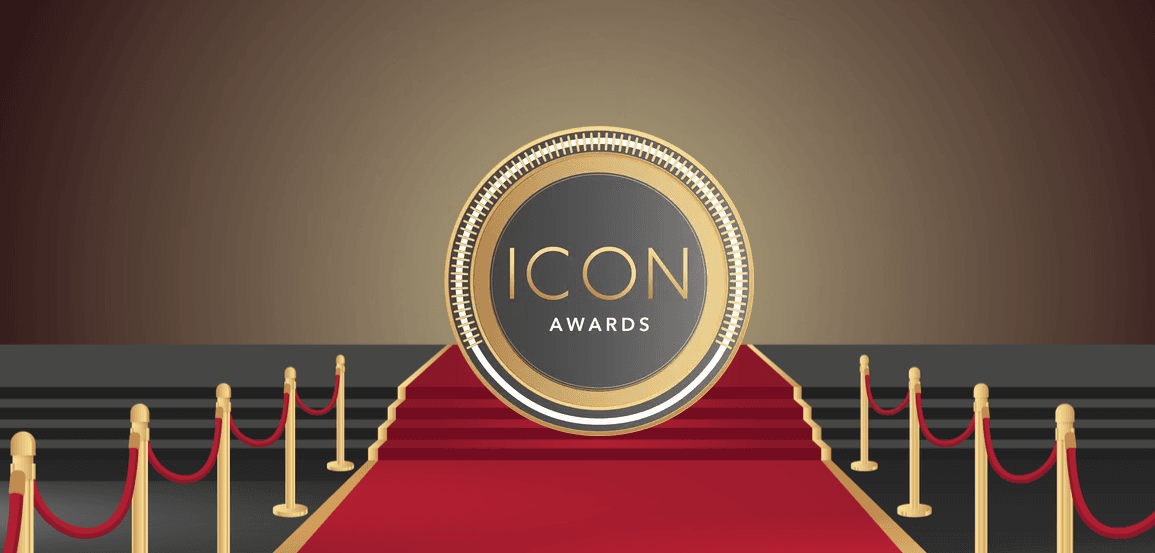 The launch of the ICON Awards has just been announced: the world's first celebration and platform for the best and brightest in blockchain projects. The ICON awards single out the best ICO projects from...
Trump's administration keeps increasing the pressure over the world economy. The trade war between China and the US escalates after the American president applied fresh tariffs on $200 billion of Chinese imports. At the...
September's last week promises to be an important one for all sorts of markets due to the ongoing Brexit talks between the UK and EU. Without a deal on the horizon, investor's trust might...
New collaboration enables professional investors to leverage Caspian's full-stack of crypto trading tools across the leading digital currency trading platform, Coinbase  Coinbase, the easiest and most trusted platform to access, buy, sell, trade and store...
Medical cannabis has seen a rise recently after numerous states within the US and other national governments, have opted in for their use in care-related purposes. The latest entry on this matter comes from...
The week ahead is a big one for inflation data with the EU, the UK and Japan all set to release their latest cost of living indicators. Whilst in recent years this has not...
Bitcoin will lose 50 per cent of its cryptocurrency market share to Ethereum within five years, states an influential tech expert and business analyst. The comments from Ian Mcloed, from Thomas Crown Art, the world's...
Bitgo, a blockchain-powered security company, just reported that it blockchain solutions have passed the regulatory approval in the U.S. to offer cryptocurrency custody services, in which are one of the great news for crypto...
The crypto market is more alive than ever. And in the midst of all the pressure coming from the institutional spectrum, private investors an companies expand and thrive within its boundaries. The likes of...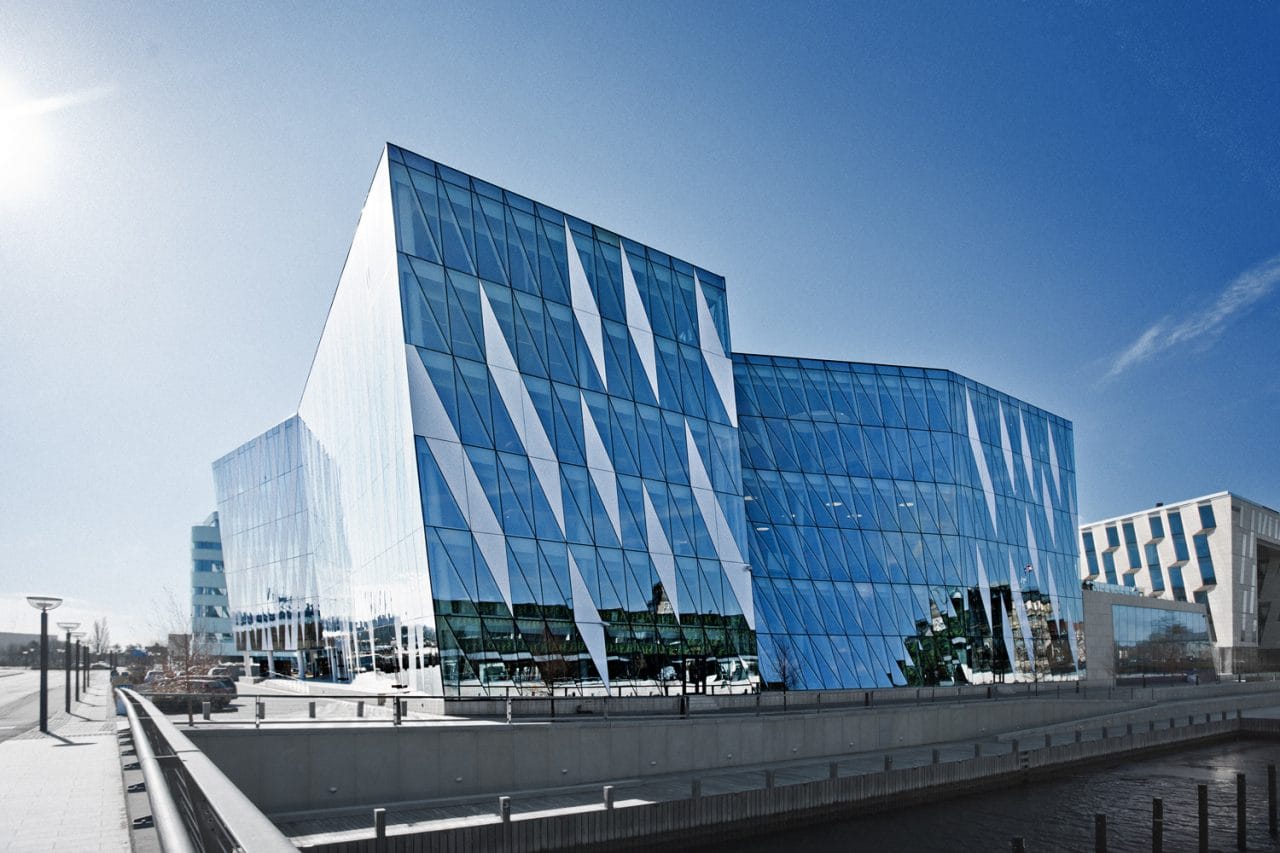 The financial landscape is taking another turn. Saxo Bank, one of the leading fintech specialist provider of multi-asset trading and investing, has announced that all the necessary regulatory approvals have been received to enable...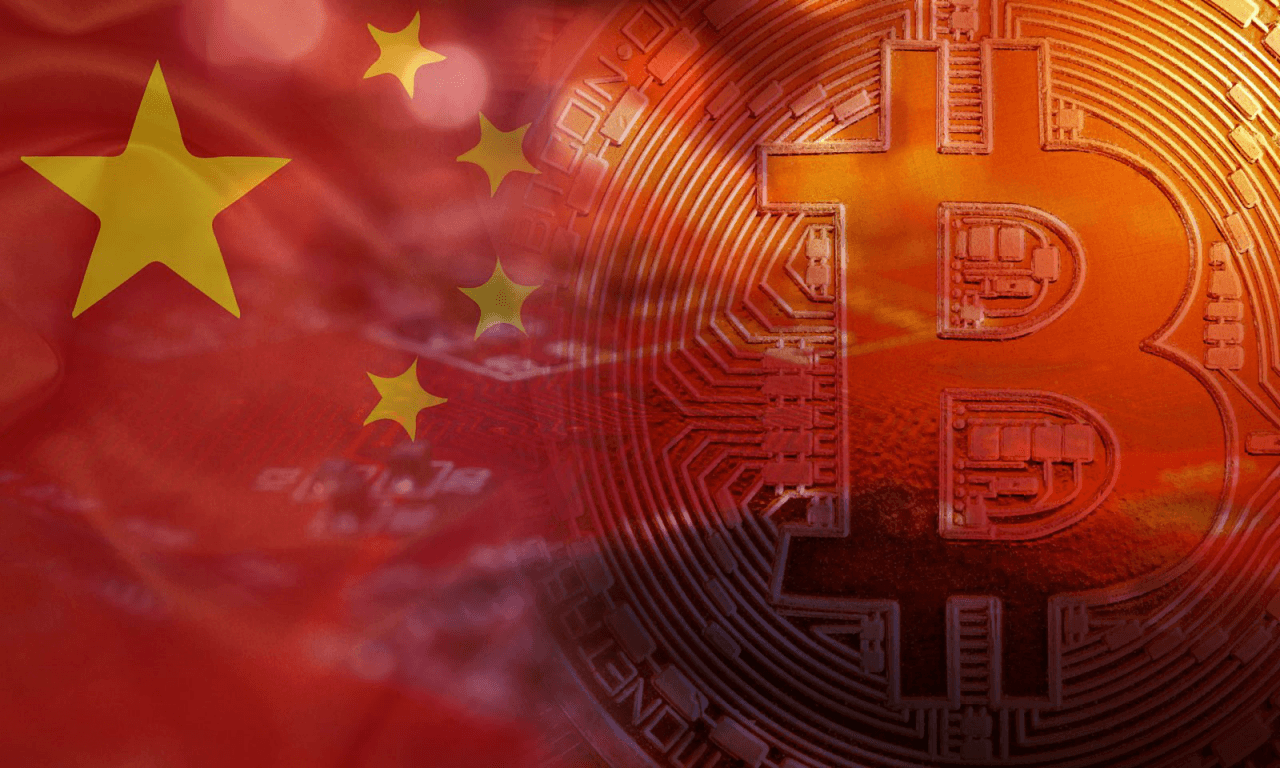 Despite China's ban on digital asset investment, news report that crypto trading remains active across the country. Investors have found access to cryptocurrency products through its neighbour Hong Kong and off-shore exchanges, according to...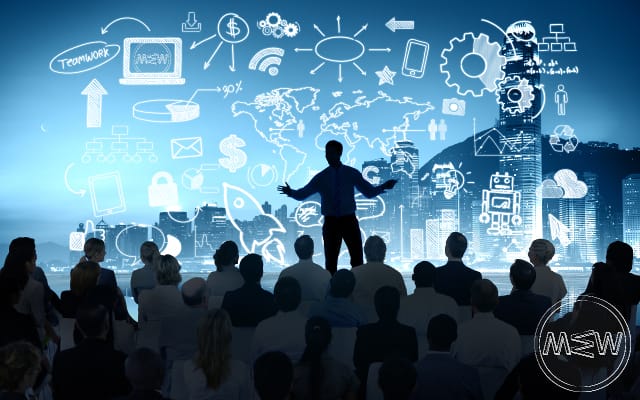 A new cryptocurrency created to shake up the payment systems of the $1 TRILLION USD Meetings, Events and Weddings industry (MEW), has been launched as a token sale on the popular Ethereum cryptocurrency network...
A national investment firm is set to be the first company globally to launch an exchange traded fund (ETF) aimed specifically at the emerging cryptocurrency market. Wealth Chain Capital, a crypto investment company, is establishing...
Economist John Maynard Keynes said, "Successful investing is anticipating the anticipation of others". Some 70 years after Keynes, we now have deep learning technology which helps us do just that - anticipate the anticipation...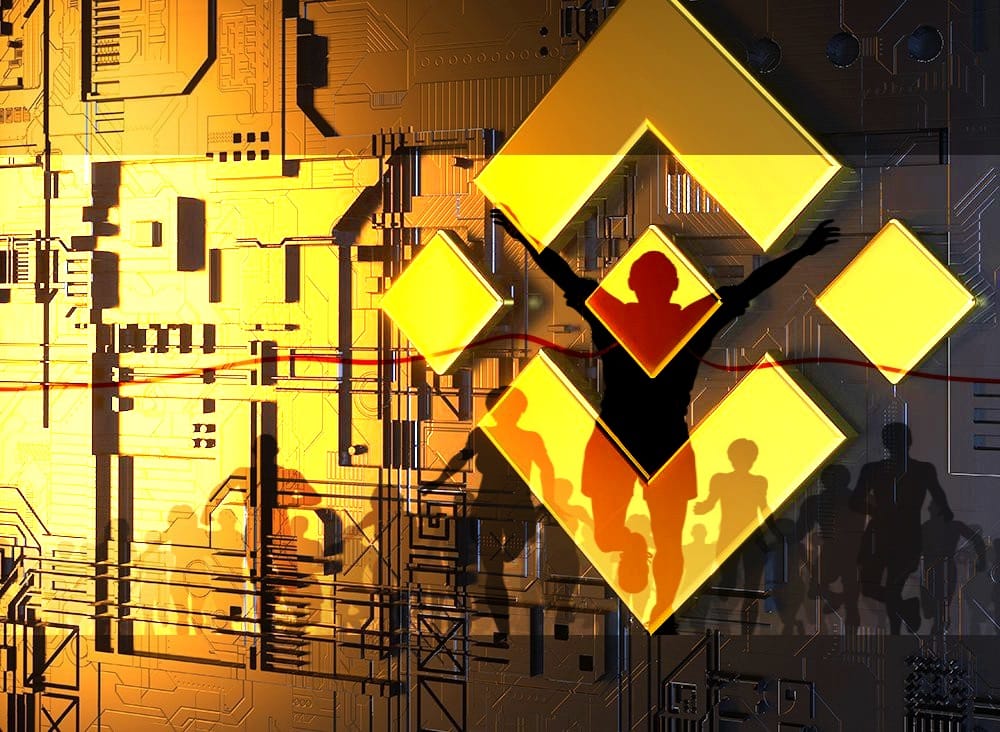 The largest cryptocurrency trading platform has revealed the winners of its decentralized exchange coding competition Binance, one of the world's largest cryptocurrency exchanges, has declared the winners of the Binance Dexathon, a community-driven initiative aimed...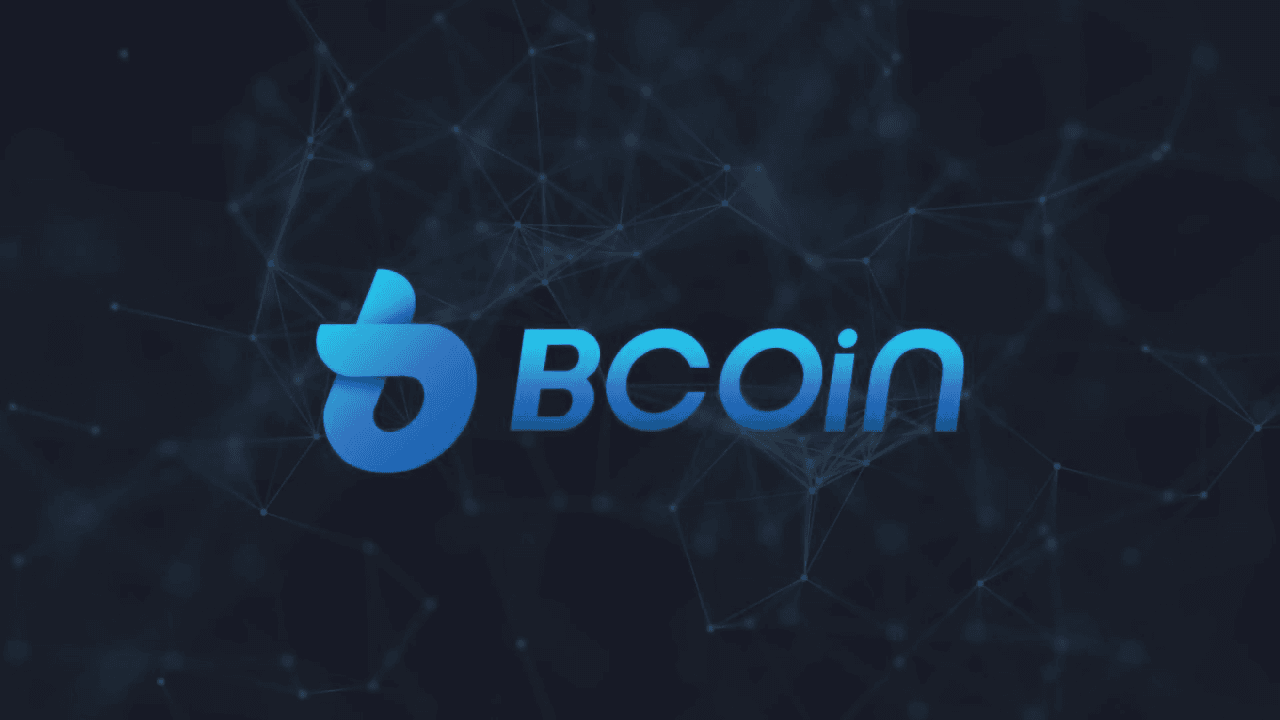 BCoin.sg Exchange, the world first's FIAT-crypto exchange will be participating in the upcoming Global Assets and Wealth Forum event taking place in Singapore from August 31st to September 1st. It has just been announced...
Cryptocurrency ATM Deployment in Mexico Moves Virtual Crypto Closer to Mass Adoption via Global Expansion Rosh Haa'yin, Israel - August 24, 2018 - Virtual Crypto Technologies, Inc. (the "Company" or "Virtual Crypto") (OTCQB: VRCP), a...
Much of the focus for markets in the latter half of last week was the economic turmoil in Turkey. This saw the country's currency, the Turkish lira, lose a whopping 25% of its value...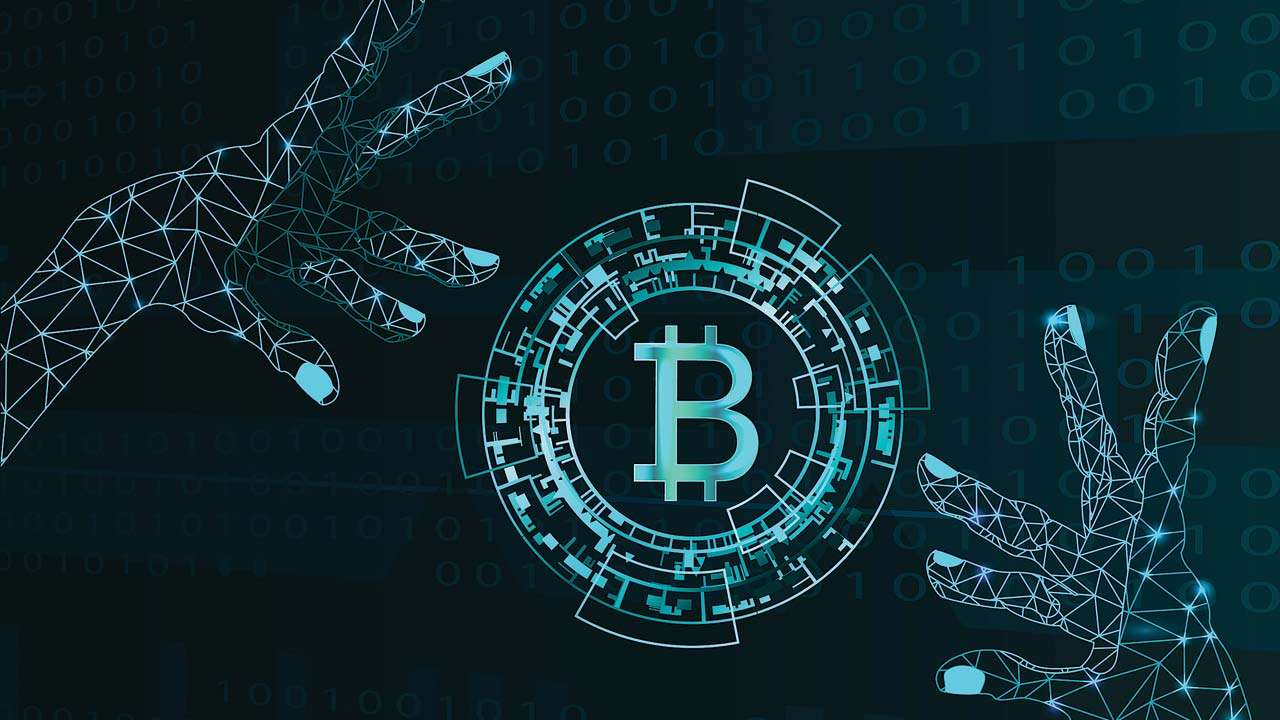 It was reported back in June, that $1.1 Billion in digital currency had been stolen.  Why, how and who are questions that come to mind when thinking about such a grievous amount of money...
Peter Kendall, Chief Analyst for U.S. Markets and Cultural Trends, comments on recent news that loses $120 billion in value after warning that revenue growth will take a hit. "Investors may say they want "privacy first,"...
Today, Binance Blockchain Charity Foundation, first-of-its-kind blockchain technology empowered charitable foundation, has announced its establishment in Malta, a small Mediterranean island nation but is leading in the advocacy and the welcoming of blockchain related...
With Bitcoin prices rising an average of $100 every day since the start of July, gaining over 40 per cent in value in just over three weeks our cryptocurrency expert Bob Loukas, has provided a key trading...

According to the latest results from the 'Country Risk Index' (GCRI) compiled by GlobalData, a leading data and analytics company, the overall global risk score remained flat at 40.1 out of 100 in Q1...
Investors must move towards diversifying their portfolio in light of tenuous U.S.-China relations, a Brexit deal that stands on the edge of a knife, and a looming shift in global markets, says the world's largest independent...
It has been reported that more than 800 cryptocurrency projects have died a death in the past year and a half. It is a statistic that cannot be ignored for a number of reasons.  Neil...
"Unfortunately, fraud in ICOs remains a very real problem, so I am not surprised by the number of "dead" tokens." This is how  Daria Generalova, ICOBox co-founder, started an open comment about the figures...
Analysts Will Explore the Trends Security Leaders Face During the Gartner Security & Risk Management Summit, 10-11 September 2018, London, UK Egham UK, 3rd July, 2018 — Business leaders are becoming increasingly conscious of the impact cybersecurity can...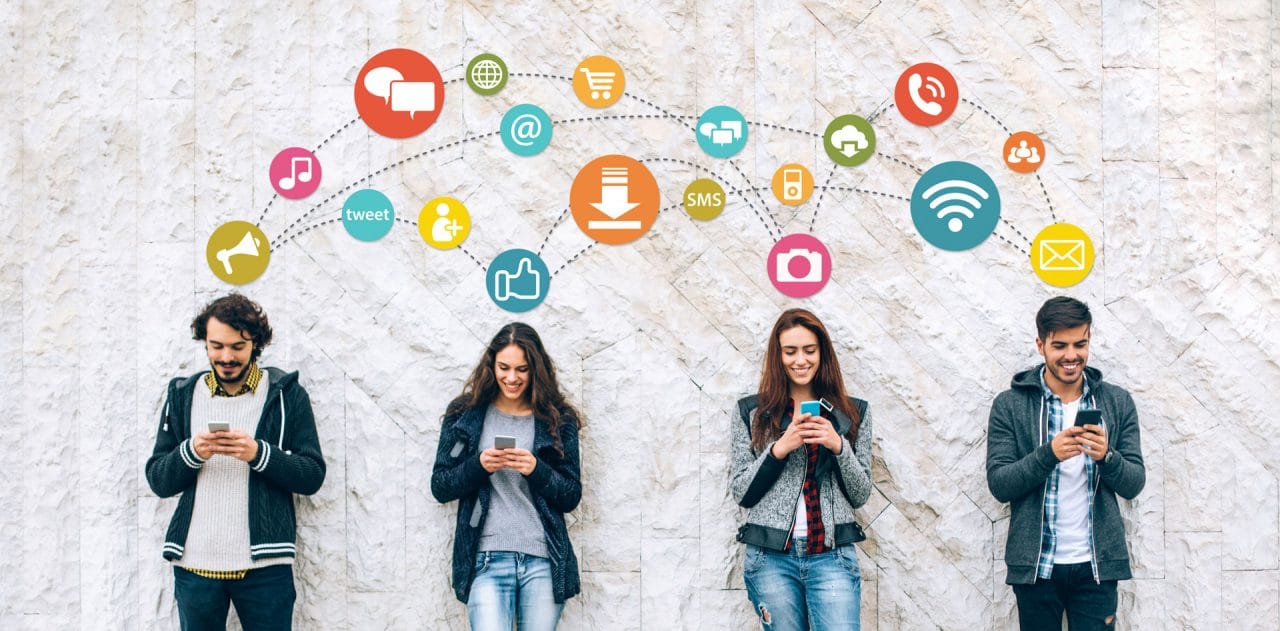 AI, cryptocurrencies and drone technology on top of millennials' radar in 2018 70% of 18-34 year old investors consider data-driven retail important Businesses utilising data collection are considered important by over a third (35%) of all UK...
Trump Deserves 'one out of three cheers' , As China's Central Bank Gears Up For Trade War As China's central bank frees up funds for a looming trade war, Trump deserves at least...
With the benefit of hindsight, there can be no doubt that the moves seen in Bitcoin, and other crypto-currencies, from the summer of 2017 through to February 2018 has all the hallmarks of a...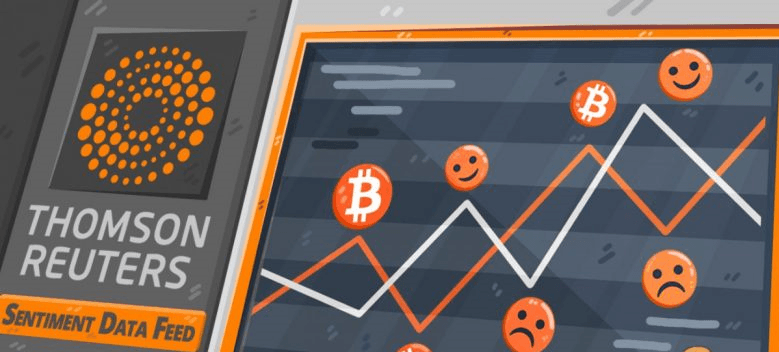 Thomson Reuters has expanded its sentiment data offerings to track the top 100 cryptocurrencies through its partnership with MarketPsych Data LLC, a market leader in quantitative behavioral science. This new MarketPsych Indices (TRMI) package...
While client referrals remain the single most important means of acquisition, wealth managers reaching out to high-net-worth (HNW) entrepreneurs should foster inter-departmental collaboration to beat the competition, says leading data and analytics company GlobalData. According to...
"Overstock.Com Inc, one of the first of many, publicly listed companies globally to do an Initial Coin Offering (ICO), now via it's subsidiary tZero - which is a Crypto exchange trading security tokens -...
You either love it or hate it. The principle behind Cryptocurrencies is a truly great idea. Everything is going online, so why not payment methods? But like most things that humans come in to...
New innovative solutions for existing processes such as cross-border payments, content creation, marketing products and services are developed following deep thoughts, wide deliberations and experimentation. Such solutions need to be more efficient, effective and...
Warren Buffett's recent comments on cryptocurrencies have lit up some fires within the financial sector. The American Businessman said in an interview that Bitcoin and hence cryptocurrencies are like a "rat poison" to the...
Through the XCore, financial institutions access the most liquid market in the world. The XCore's innovative and cutting-edge technology benefits hundreds of financial institutions by providing them with liquidity through Tier 1 banks, prime...
Ripple can be expected to "convert the remaining crypto cynics," affirms the boss of one of the world's largest independent financial services organisations. The prediction from Nigel Green, the founder and CEO of deVere Group,...
For centuries, before fiat money was introduced, gold was the main means of exchange in many countries. Today, gold is one of the most important metals in the world, yet it has no major uses....
Global growth momentum is starting to stabilise, as shown by the moderation in global manufacturing surveys. This trend is to be expected following elevated readings in recent months. Global economic fundamentals are intact and...
Six out of 10 people with currently no exposure to cryptocurrencies would consider including cryptocurrencies like Bitcoin into their investment portfolios, reveals a new global poll. Meanwhile, seven out of 10 people who do hold...
A Beginner's Guide to Crypto Trading is 4 part guide covering all you need to know about crypto trading.  In this fourth part, we point out some tips and strategies to not get caught...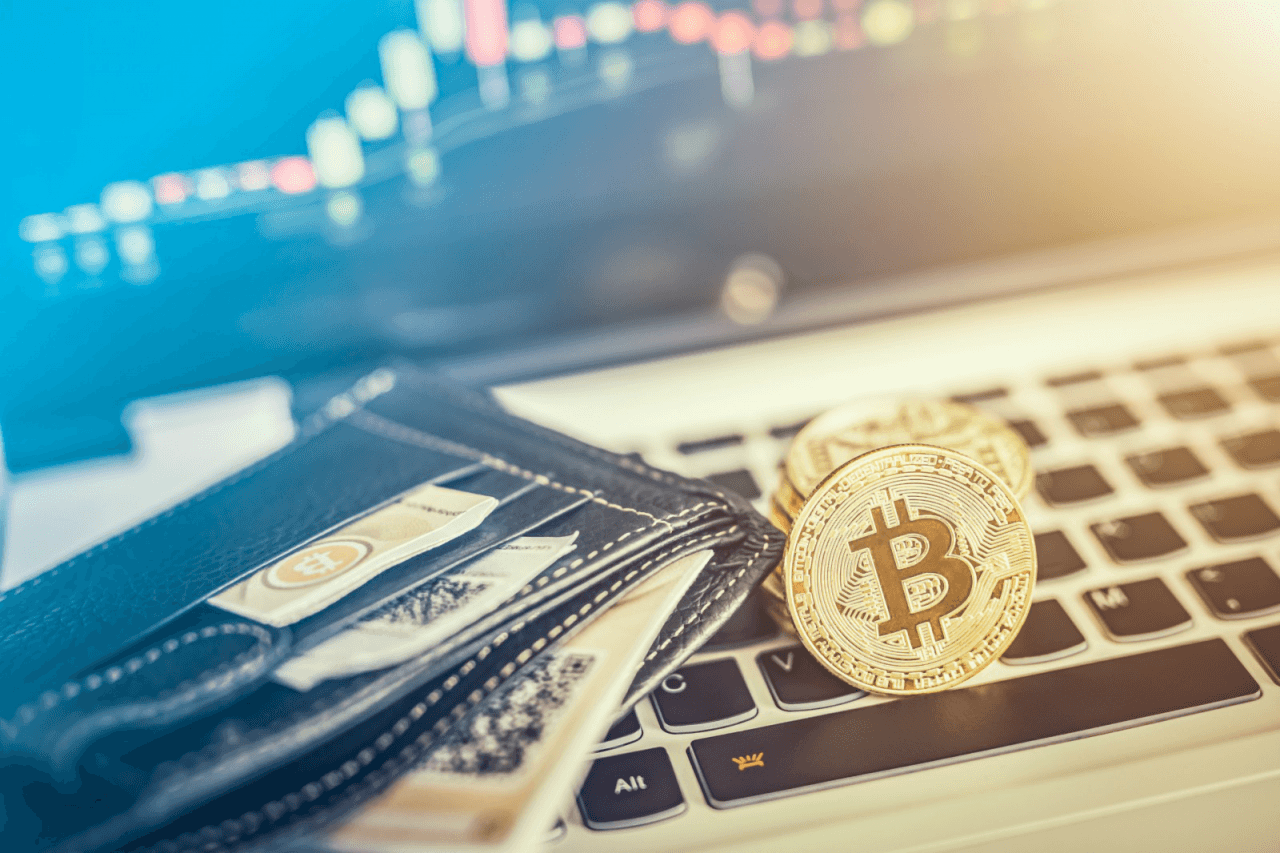 A Beginner's Guide to Crypto Trading is 4 part guide covering all you need to know about crypto trading.  In this third part, we focus on the exchange plazas where cryptocurrencies can be traded,...
A Beginner's Guide to Crypto Trading is 4 part guide covering all you need to know about crypto trading.  In this second part, we focus on the cryptocurrencies and their risks/traits, tipping out some...
A Beginner's Guide to Crypto Trading  is 4 part guide covering all you need to know about crypto trading.  In this first part, we  introduce the reader to the new concept of crypto trading,...
A new direct private investment platform for sophisticated and professional investors is launching today, called Capitama. The new direct platform has been designed to bring sophisticated and professional investors and deal sponsors together; enabling investors to...
FXPRIMUS has announced that as part of its relationship with trade.io, the Company has been granted exclusive rights to offer the Blockchain Trade Verifier (BTV) to its clients. This is a first of its...
The euphoric rally of U.S. stock markets is sustainable through 2018, forecasts a leading global analyst at one of the world's largest independent financial advisory organizations. Tom Elliot, deVere Group's International Investment Strategist, is speaking...
FXGEOMETRY will officially kick off its communication at the iFX EXPO Asia, which will be taking place at the Hong Kong Convention and Exhibition Centre on January 23-25, 2018, and will be introducing the...
With Bitcoin and cryptocurrencies living one of the most difficult times since they set off last year as a real investment alternative, a few startups entrepreneur sit down a talk about the future of...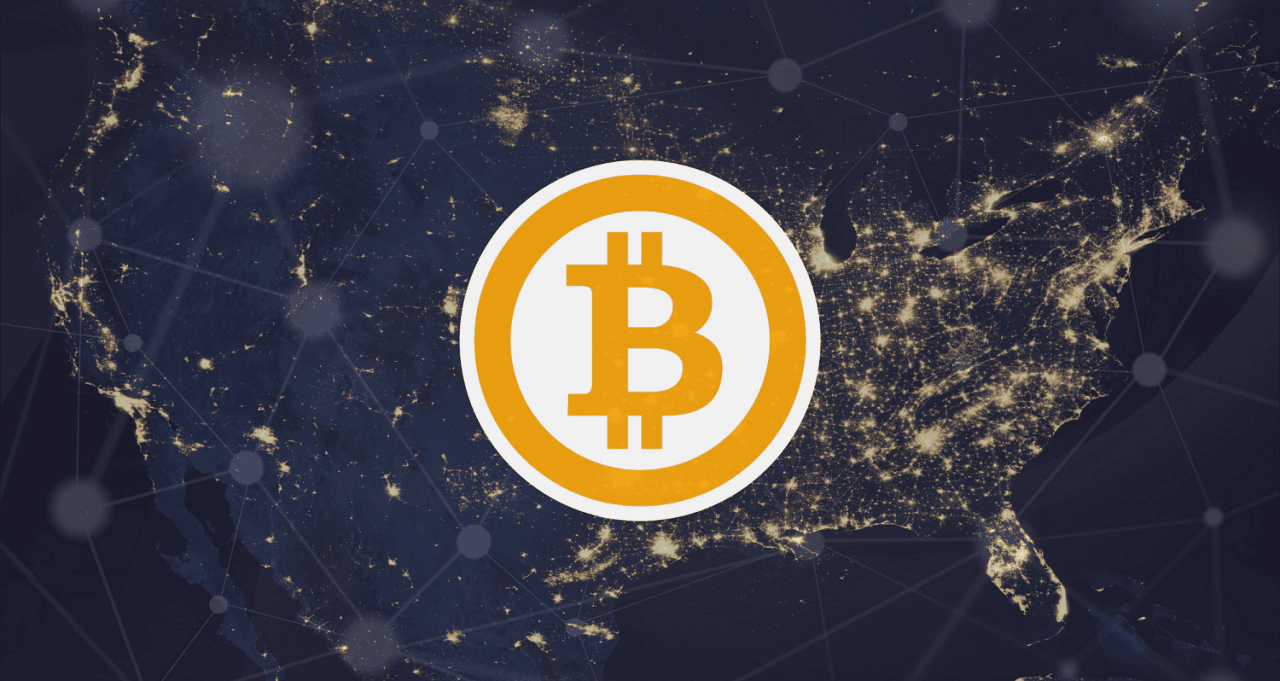 Mark Ward, head of trading at Sanlam UK, said: "What a Bitcoin (and its rivals) is, can be thought of just as virtual money, used to buy and sell items, as you would in...
State Street Global Exchange today released the results of the State Street Investor Confidence Index® (ICI) for December 2017 The Global Investor Confidence Index decreased to 94.8, down 1.5 points from November's revised reading of...

Cryptocurrencies have ended 2017 at their highest point ever. Showing a spectacular growth, it is something that cannot be avoided any more for all characters involved, from the investors to users who had the...
In reaction to the European Central Bank (ECB) meeting today, Timothy Graf, head of macro strategy for EMEA at State Street Global Markets; Brendan Lardner, active fixed income portfolio manager at State Street Global...
A masterclass panel with Special Guests Dinis Guarda, Martin Bartlam, Jonny Fry, Derin Cag, Genevieve Leveille and Athanassios Kollyris.  An event powered by DLA Piper, Covesting.io, hedgethink.com and tradersdna.com on 20th December 2017, 17h30...
Cryptocurrency Market Cap might raise from $512 Billion to 1 Trillion Soon As of December 2017 the Cryptocurrency Market Surpasses $512 Billion The entire cryptocurrency market capitalization industry,  as of December 2017,  comprehends 1356 cryptocurrencies, distributed...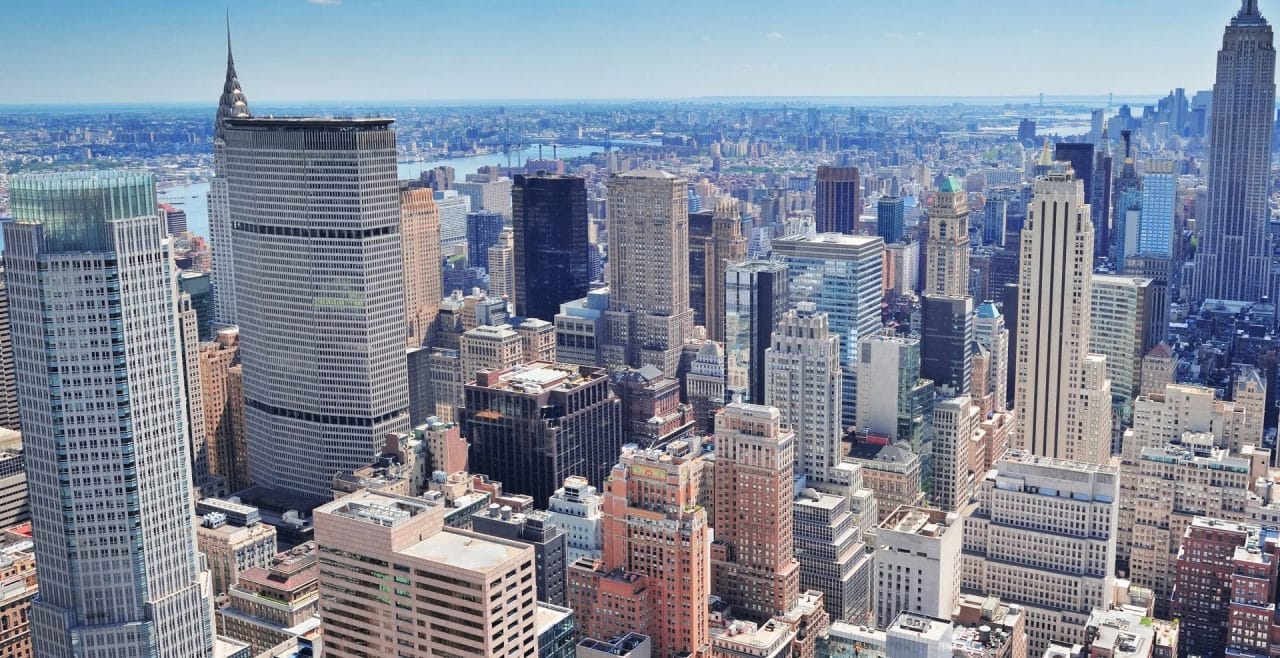 With the price of bitcoin going through the roof, it will be interesting to see whether it falls back to the floor as trading in the digital currency started this past weekend on the...
Bitcoin's rally heralds the dawn of the financial technology era, but it remains "a major gamble", affirms the CEO of one of the world's largest independent financial services organisations. Nigel Green, founder and chief executive...
A hacker's best friend – How to avoid Cryptocurrency fraud As the crypto world explodes and some analysts predict will reach over USD one billion the challenges will keep on growing. Some of the issues...
Marcus Andrade, chief operating officer of NAC Foundation, LLC, creator of the innovative new digital currency AML BitCoin, met with Adam Afriyie, Member of the Parliament of the United Kingdom, in London to discuss how...
8 Reasons Why Bitcoin's Price Is So Volatile? "The root problem with conventional currency is all the trust that's required to make it work. The central bank must be trusted not to debase the currency,...
After Record Growth, Scale down Bitcoin Price Rebounds More than 10 Percent After weeks of astronomic growth and reaching a record price Bitcoin as gone down and up. At the time of writing, the Bitcoin...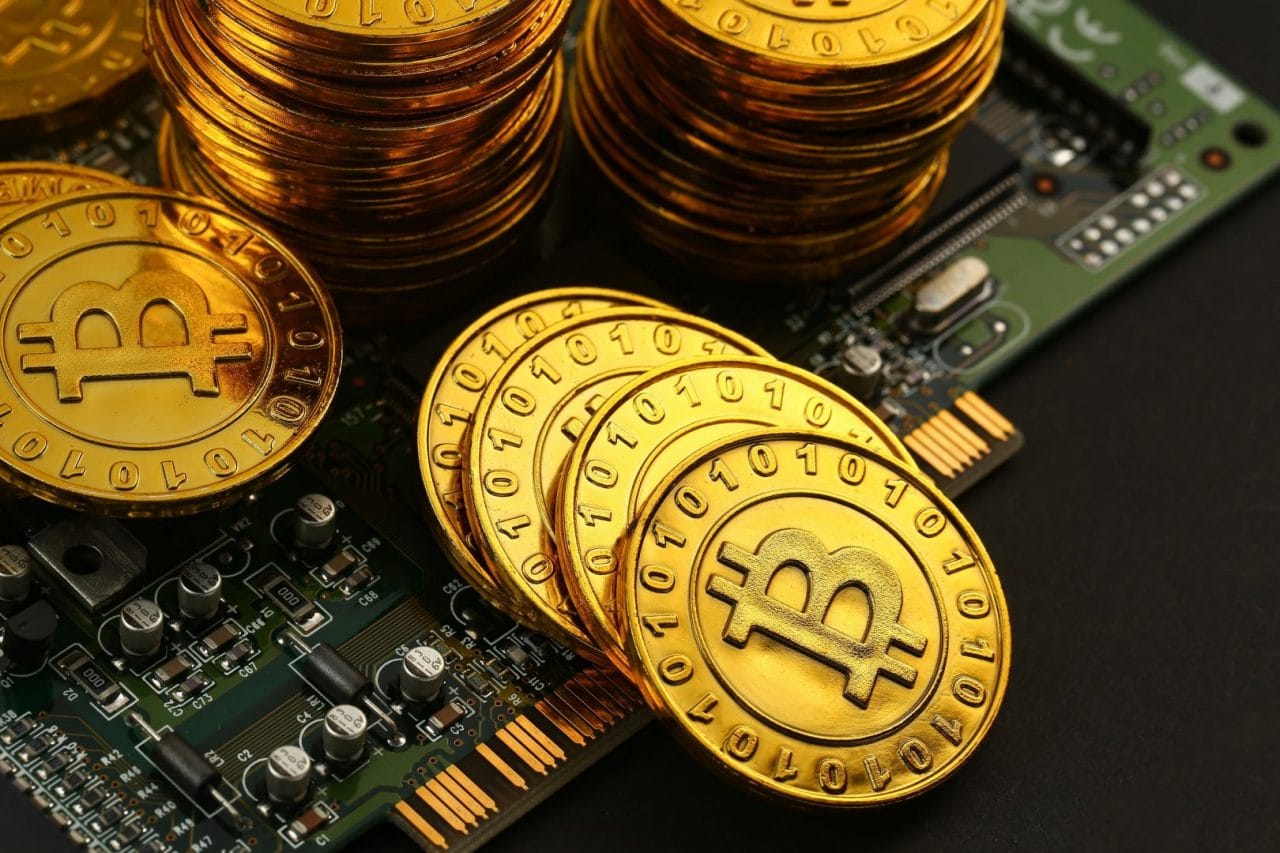 The P2P assets management Covesting is about to launch a brand new platform, the "Crypto Intelligence" portal, which aims to create the most comprehensive and growing knowledge base on the crypto currency market. There is...
Next generation financial institution based on blockchain technology and peer to peer trading exchange trade.io plans to disrupt the existing financial status quo. trade.io democratizes the markets and saves money for investors and companies...
German Fintech Bitwala Releases Equity Tokens In Pursuit Of Building The World's First Blockchain Bank With Decentralised Ownership Bitwala, the blockchain development, finance and cryptocurrency experts based in Berlin, will launch Europe's first equity token...
Bitcoin, the most known and used cryptocurrency, has reached out the barrier of $5k in the exchange, an all-time high. Bitcoin climbed 11 percent to an all-time high of $5,844.77, according to data from industry...
Cryptocurrencies, as any other currency in use, have their own and unique marketplaces where to exchange them -if you already own some- or to go to if you are thinking to acquire them for...
Initial Coin Offerings (ICOs) start their steps towards full regulation after being announced today a new 'alternative trading system' (ATS) under the supervision of both the Securities and Exchange Commission (SEC) and the Financial...
All the ingredients for life on earth were available in the primordial soup, but it took some unknown catalyst to create the right combinations. Similarly, all the technology to enable cryptocurrencies was around from...
How To: Future-Proof Your Operations with Predictive Maintenance and Preparing for AI   How to pave the way for artificial intelligence and self-maintenance by first optimising your operations with predictive maintenance Today, predictive maintenance is widely...
Most people who have worked or attended school for any amount of time have encountered the concept of conference calling in some capacity. It is a tool utilized in business frequently, to cut down...
Gold, Oil, Bitcoin, Ethereum and the New Amazing Global Markets    The markets are running volatile and in a massive shift and disruption.As classic commodities such as Oil and Gas are still drivers of the world...
Coinsilium invest in INDORSE.IO indorse.io decentralized professional network Coinsilium Group Limited (NEX: COIN), the accelerator that finances and manages the development of early-stage blockchain technology companies, is pleased to announce the completion of its investment of...
BrickCoin Unveils Its Vision For An Inflation-Free Cryptocurrency The World's First 'Real Estate-Backed' Crypto-Asset Combines the Safety of Real Estate Investment with the Liquidity & Performance of a Cryptocurrency - BrickCoin, the world's first blockchain financial...
eToro launches Crypto-currency CopyFund as market hits $100bn   eToro launches Crypto-currency CopyFund New fund will provide a straightforward way to invest in both Bitcoin and Ethereum online Further coins to be added soon eToro, the...
10 May 2017 COINSILIUM GROUP LIMITED ("Coinsilium" or the "Company") COINSILIUM INVESTS IN FIRST SOCIAL TRADING CRYPTO ASSET PLATFORM Further to the announcement of 28 April 2017, Coinsilium Group Limited (NEX:COIN), the accelerator that finances and manages the...
Blockchain App Humaniq's HMQ Token to be Traded on Six Exchanges As cryptocurrencies become bigger and bigger the exchanges to trade alt-coins and special the main digital currencies will be more than ever critical. Blockchain...
ICO Token sale for Financial Inclusion app Humaniq nets 1200 BTC $1.5 million in 6 hours Humaniq's blockchain Ethereum-backed banking app for financial inclusion solutions attracted wild enthusiasm in the crypto-currency markets in first six...
Beginner traders tend to overestimate their aptitude for stock trading and this might lead to them losing lots of money. The fundamental mistakes they make can easily be avoided if they took the time...
Gold or Bitcoin - Where is the Future in a Digital Blockchain new Economy? Introduction - In an increasingly digitised world economy where do you position bitcoin and gold? The world economy is only in its early...
Holding firm on his campaign promise, US President Donald Trump is expected to announce by the stroke of the pen the authorization necessary to begin the renegotiation of key free trade agreements. First on...
Capital Market, Volatility and Trump's first 100 days What to expect? Investors should expect volatility in global financial markets in the first 100 days of Donald Trump's presidency. This is the warning from Tom Elliott, International Investment...
Cyber Security and Capital Markets - From fiction to fact: the cybercrime threats of the future CyberSecurity and Capital Markets is an increasing hot topic for 2017. Cybercrime is an existential threat that is still...
The internet has made it easy for businesses to go global. In the past, only huge companies with deep pockets could afford the kind of advertising and marketing that reached out to a worldwide...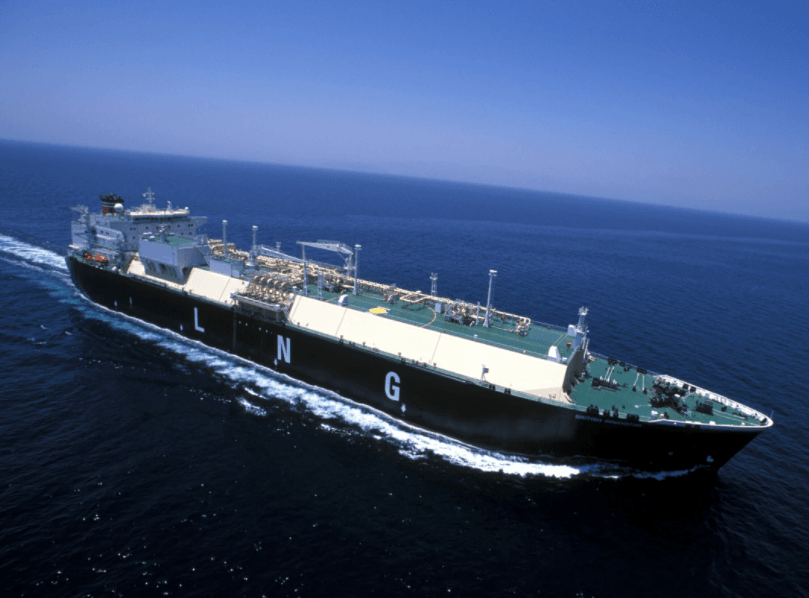 While most of the attention has been focused on oil prices over the last few weeks amid the OPEC fanfare, one area that has been largely ignored has been the steep rally in natural...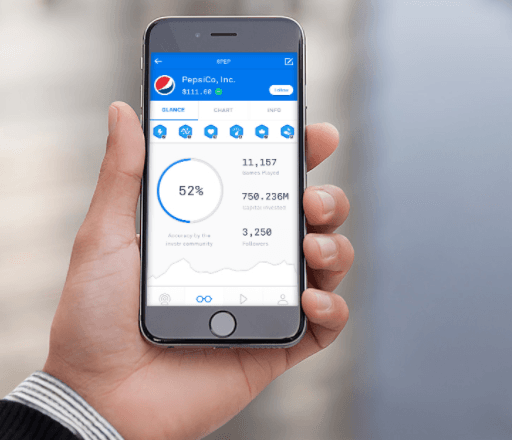 Kerim Derhalli A Visionary Trader Democratising Trading with invstr App! If you are into investment applications and games, then we are sure you will be quite aware of the investment game which is taking the...
The term 'cross currency' is most commonly used to refer to currency pairs that do not involve the US dollar. The reason for this is that, historically, if you wanted to convert one non-USD...
Gil Shapira joins eToro from Psagot where he was CEO of Index Funds eToro, the global, multi-asset investment company, has announces the appointment of Gil Shapira as Chief Investment Officer. Gil joins from Psagot where he...
The U.S. Securities and Exchange Commission (SEC) has taken the decision to review a Bitcoin exchange-traded fund (ETF) proposal. The commissioners will review Bitwise's case, which was rejected on October 9, 2019. On October 15,...
Caspian, the full-stack crypto trading and portfolio management platform for institutional investors and sophisticated traders, has announced it has partnered with Tagomi, a global digital assets prime broker. The two industry captains are set to...
President Xi of China's announcement that blockchain should be a strategic goal has accelerated worldwide investors' expansion into China adding to the early indicators of a thawing of crypto winter. One of those investors...
The latest additions raise the number of companies benefiting from the ELITE BRVM LOUNGE program to a total of 30 Regional Stock Exchange BRVM's ELITE LOUNGE program has now 30 companies adhered to it, which...
eToroX, the blockchain subsidiary of global investment platform eToro, has added five new fiat stablecoins, a new cryptoasset, two further established stablecoins and a crypto-commodity pair, signalling its rapid growth, having only launched only...
Cyberian, the new institutional crypto off exchange liquidity venue, has announced its launch of the world's first trustless venue for trading blocks of digital assets. The new company makes the bold claim to be the...
Wematch, the global multi-asset-class, web-based matching and negotiation platform, has appointed Jack Jeffery as Chairman of its Board. With more than 35 years' experience in financial markets, Jack was previously CEO at electronic fixed income platform...
Global multi-asset investment platform eToro has announced the acquisition of Delta for an undisclosed amount. Delta helps investors make better decisions regarding their crypto investments by providing tools such as portfolio tracking and pricing...
Mobile consumers spent $21.9 billion on apps across the App Store and Google Play in the third quarter of 2019. According to PreciseSecurity, this represents a 22.9 percent increase compared with $17.9 billion in...
By Nikki Howes, Investment Associate at Heartwood Investment Management, the asset management arm of Handelsbanken in the UK On 1 November, former IMF chief Christine Lagarde was handed the baton by Mario Draghi to become president...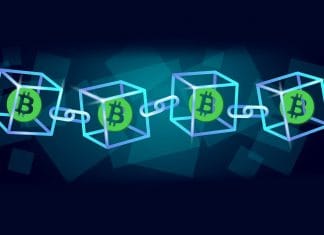 KR1 plc, a digital asset investment company, has announced that it has made investments in various crypto and blockchain based companies to help scale their business and diversified the company's own portfolio. This announcement...
Interdax, a third generation digital assets exchange offering innovative crypto derivative contracts and trading battles, has successfully opened their testnet to the public. Interdax's crypto derivatives platform takes a novel approach to trading by giving...
By George McDonaugh, Co-Founder and Managing Director of cryptocurrency and blockchain investment firm KR1 Jeremy Bentham, an 18th century Philosopher and social theorist envisaged a building designed to allow all prisoners of an institution to be...
By Iqbal V. Gandham, UK managing director for multi-asset trading platform eToro As the Internet marks its 50th birthday it's sobering to look back at some of the naysayers that forecast its failure. Robert...
By Danny Scott, CEO of CoinCorner Seeing a 20-30% increase to the Bitcoin price last Friday had people questioning why it ran so significantly - and quite honestly it's hard to pinpoint one exact answer. We've seen positive...
Indian domestic card scheme RuPay registered exponential growth both in terms of cards in circulation and transaction value between 2015 and 2019, and in the process has ended the dominance of American payment giants...
The addition of Crown Agents Bank as a liquidity partner adds further choice for trading African, Caribbean and Asian market currencies Recognizing the growth of FX trading in emerging and frontier markets and the need...