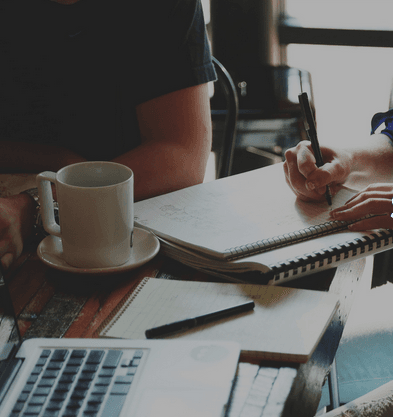 Funderbeam A Powerful Fast Growing Blockchain Powered NASDAQ for Startups Trading Platform by Skype co-founder Jaan Tallinn.
As Blockchain continues gaining momentum and affecting anything in the financial industry it starts as well touching deep the investing and trading industry. Skype visionaire co-founder Jaan Tallinn and Funderbeam co-founder, Urmas Peiker, launched this innovative data driven trading and investing platform for startups, affirming on that it is "the first time in history where startup investments are being traded using blockchain technology."
Jim Schneider, a research analyst in Goldman Sachs Research suggested / affirmed recently that "[With Blockchain], there's potential for the disruption of middlemen, as well as reduction in the billions of dollars in administrative costs that exist today." So how can Blockchain disrupt the trading and investing industry? Trading and investing is more and more dependent of the use of tech and fintech is its bigger driver.
Funderbeam seems to be on the right direction to become a solid investment and trading platforms for early stage companies / startups with according to their website over $388.97bn Disclosed funding running through its network.
Founded by Jaan Tallinn the famous visionary Estonian programmer who participated in the development of Skype in 2002 and FastTrack/Kazaa, the revolutionary inception of file-sharing application, in 2000 the platform has the names and tech knowledge behind them.
Funderbeam's goal and DNA is to become a primary and secondary market for early-stage startup investments providing easy delivery and access of growth capital both for investors and startups, a sort of data driven, and data visualisation social media blockchain powered NASDAQ for the fast growing startup world.
With 156,936 Startup profiles the platform is already a powerful asset for investors and startup for trading and investing in small early stage companies, a sort of equity platform for startups, a sort of, using again the comparison, an incipient NASDAQ platform for early stage companies / startups with big data, social media advanced features. According to the founders the objective is to change the game for early stage investors, making it their own choice as to how long they want to hold on to their investments.
By using the Bitcoin's blockchain technology to "tokenize" the source of investments, Funderbeam wants to make the presentment of trading secure, efficient, open and transparent.
One of the key areas Funderbeam offers is a network map offers that shows you who's who and who's connected to whom in the startup and investor world. With this investors and startups can see the stunning hidden network that drives the industry.
Through its operations each digital token represents its owner's rights in an investment syndicate. Funderbeam methodology and process uses the syndicate model to pool investors' funds, adding just one investor (the format of a syndicate lead) to the startup's cap table.
Using the platforms, startups can spend less time fundraising and focus on growing the company and its business. Syndicated funding, similar to crowdfunding, brings startups the money and expertise of lead investors, and the pooled capital of passive backers but with the effective transparency of a full trading platform. With Funderbeam founders can raise larger rounds while gaining evangelists, promoting their company, and reaching who has an interest in the company's success.
Other important areas and strengths of this project is the fact that Funderbeam covers all steps in the investment life-cycle, from the hard initial screening, offering a global database of startups and investors to the syndicate creation, management and exit for a business. Each step takes place directly on the platform in a full cycle driven by data, competitor analysis and mapping ecosystem and business model and investors network.
According to the platform the outcome is a more effective investing and trading process for everyone. Funderbeam has also a suite of standalone online and social media tools for startup discovery and analysis. Example are its display of more than a dozen powerful search filters, deep profiles, advanced competitor mapping, startup and investor tracking, and predictive analytics are available for a low monthly subscription.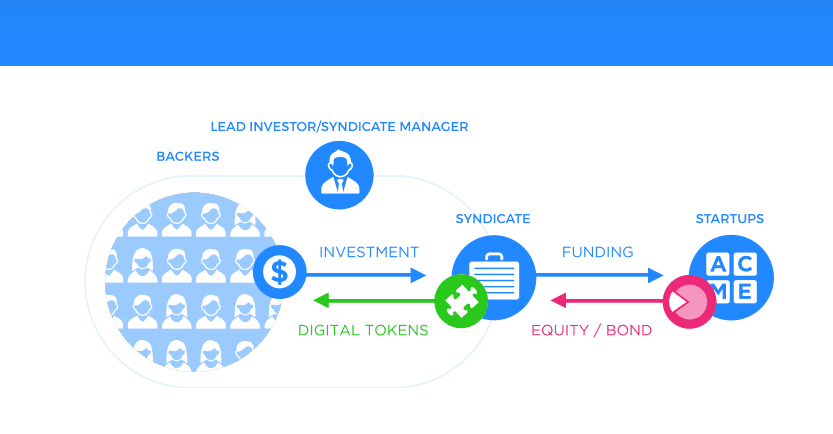 Of course the challenge for this project and similar is the capacity of adoption and scale like in any advances new system or technology. But this seems to be already moving with a solid footprint of users / companies, as the platform has data intelligence on over 180,000 startups and investors
"Investing in the future will be digital, always on, and transparent. As will companies," said on the vision of the project Kaidi Ruusalepp, Funderbeam's CEO and co-founder and former CEO of Nasdaq Estonia. "I'm excited to see us take the first steps toward that future."
The first two companies to be listed on the new exchange were two Estonian startups, Shipitwise and SportID after that the platform fast grow and now is in a pole position to achieve a solid number and user base. These initial companies both successfully  conducted crowdfunding campaigns on Funderbeam first.
Funderbeam is currently working with companies in the U.K., Germany, Finland and worldwide to expand its service but wants to conduct a trial run with the startups to ensure a smooth operation.
Well known venture capitalist Tim Draper said when Funderbeam first launched: "I love what they're doing. You know, the existing public market is not working and Funderbeam is doing something about it."
At the original announcement, CEO Ruusalepp predicted the growing importance of blockchain technology in the financial world:
"Blockchains are going to do for the financial sector what the internet did for daily life as we know it. Stock exchanges have many intermediaries between the money and the company. Securities depositories, central banks, central counterparties, brokers, dealers and account operators. The blockchain is taking the role of some of these intermediaries. So it's making the process easier, cheaper and cross-border."
Over the last year, Funderbeam has been fast growing and helping angel investors and entrepreneurs discover, benchmark and analyze startups, using data from services such as AngelList and CrunchBase.
Funderbeam has raised $2 million from investors to date and has an extensive data platform with information on more than 150,000 startups. The company's website includes a detailed listing of new companies looking for funding, including how much has been raised to date as well as their funding goals and timeline.
Funderbeam plans to take a 3 percent commission from successful ventures and may introduce trading fees in the future.
Nasdaq has led the way in developing blockchain technology for trading platforms with its Linq project and is currently working with Estonia's Tallinn Stock Exchange.  Other exchanges developing or looking at applying blockchain include Deutsche Borse and the Australian Securities Exchange.
If you are an investor or startup you can register here:
http://blog.funderbeam.com/how-to-sign-up-on-funderbeam/
Bellow their entry in Crunchbase:
Total Equity Funding
$2.15M
in
5 Rounds
from
6 Investors
Headquarters: Tallinn, Harjumaa, Estonia
Description: Funderbeam is the world's first primary and secondary marketplace for early-stage investments, secured by the blockchain.
Founders: Urmas Peiker
,
Kaidi Ruusalepp
,
Villu Arak Categories: Market Research
,
Business Intelligence
,
Trading Platform
,
Crowdfunding
,
Analytics
,
Big Data
Dinis Guarda is an author, speaker, serial entrepreneur, advisor and experienced CEO.
He creates and helps build ventures focused on global growth, 360 digital strategies, sustainable innovation, Blockchain, Fintech, AI and new emerging business models such as ICOs / tokenomics.
Dinis is the founder/CEO of ztudium that manages blocksdna / lifesdna. These products and platforms offer multiple AI P2P, fintech, blockchain, search engine and PaaS solutions in consumer wellness healthcare and life style with a global team of experts and universities.
He is the founder of coinsdna a new swiss regulated, Swiss based, institutional grade token and cryptocurrencies blockchain exchange. He is founder of DragonBloc a blockchain, AI, Fintech fund and co-founder of Freedomee project.
Dinis has created various companies namely Ztudium, a tech, digital and AI blockchain startup that builds cutting edge software, big data insights, publishes intelligenthq.com, hedgethink.com, tokensdna.com and tradersdna.com among others.
Dinis is the author of various books. His upcoming books "How Businesses and Governments can Prosper with Fintech, Blockchain and AI?", also the bigger case study and book (400 pages) "Blockchain, AI and Crypto Economics – The Next Tsunami?" last the "Tokenomics and ICOs – How to be good at the new digital world of finance / Crypto" will be launched in 2018.
Some of the companies Dinis created or has been involved have reached over 1 USD billions in valuation. Dinis has advised and was responsible for some top financial organisations, 100 cryptocurrencies worldwide and Fortune 500 companies.
Dinis is involved as a strategist, board member and advisor with the payments, lifestyle, blockchain reward community app Glance technologies, for whom he built the blockchain messaging / payment / loyalty software Blockimpact, the seminal Hyperloop Transportations project, Kora, and blockchain cybersecurity Privus.
He is listed in various global fintech, blockchain, AI, social media industry top lists as an influencer in position top 10/20 within 100 rankings: such as Top People In Blockchain | Cointelegraph https://top.cointelegraph.com/ and https://cryptoweekly.co/100/ .
He has been a lecturer at Copenhagen Business School, Groupe INSEEC/Monaco University and other leading world universities.
He is a shareholder of the fintech social money transfer app Moneymailme and math edutech gamification children's app Gozoa.
Between 2014 and 2015 he was involved in creating a fabbanking.com a digital bank between Asia and Africa as Chief Commercial Officer and Marketing Officer responsible for all legal, tech and business development. Between 2009 and 2010 he was the founder of one of the world first fintech, social trading platforms tradingfloor.com for Saxo Bank. In 2011 he created the B2B platforms socialmediacouncil.org and openbusinesscouncil.org with Jamie Burke.