USD/JPY still under 100 DMA
USD/JPY continues to be  between 78.63 and 78.75 in Asia, limited below the 100-day EMA (78.77) and below the downward measured from the peak which happened from June to August. "The pair has been unable to overcome the [100-day MA] since late May, so a strong advance above it will likely anticipate more gains targeting first the 79.50/60 price zone," said Valeria Bednarik, analyst at FXstreet.com. f the bounce from the 77.40 price zone set late September extends in the week ahead, and the limit is noted at 79.00 (200-day EMA).
EUR/USD falls below 1.30
EUR/USD has been on the downside since it began for the week this Monday in Asia-Pacific, now slightly above the 1.30 round, off fresh recent session lows at 1.2995. Local open share markets trade in the light red without any exception, with gold selling off at the moment at session lows down by -0.5% since previous weekly close Friday. And also, since past Monday following a fresh 11-month high Friday at $1796, last at $1771 off session lows at $1766.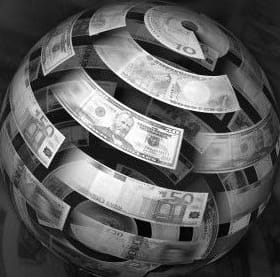 Potamus Trading chooses StreamBase LiveView for real-time analytics
StreamBase Systems has announced Potamus Trading, a wholesale broker-dealer based in Boston, has  chosen as a key element of their infrastructure and trading operations. StreamBase LiveView will allow Potamus Trading to  to analyze trading performance, operations and financial risk in real-time, enabling live notifications and alerts on client orders, trade executions, and other live trading events. "As a broker-dealer in today's market, it is important that we are also a partner, a reliable liquidity provider, an electronic trading advisor, and an expert on algorithmic execution," said Eric Pritchett, CEO of Potamus Trading.