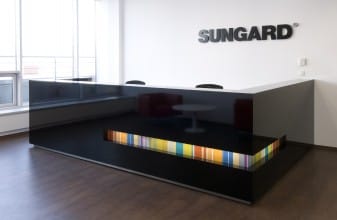 Sungard introduces Ambit wealth management in Asia
Sungard has introduced Ambit wealth management, a new front-to-back wealth management solution suite with mobile banking functionality. The solution helps banks private banks, wealth managers and family offices in Asia to improve customer services and retention.
It will also leverage financial institutions in supervising profitability, increase employee productivity through better workflow, while also cutting costs. The technology has a single, fully integrated and flexible platform, which assists Asian wealth managers adapt to changing markets throughout relationship managers with updated industry news, regulatory updates and detailed client information.
Yet, Ambit Wealth Strategist allows relationship managers and advisors to obtain a complete client view. "The changing face of wealth management in Asia means financial services providers need to quickly address evolving regulation, growing investor demands, margin pressure and an increasingly educated customer base, in order to succeed in the region", said SunGard's wealth and private banking business unit executive vice president Edward Lopez.
Thales moves e-Security headquarters to Plantation, Florida
Thales has announced that will move its e-Security business headquarters to Plantation, in the state of Florida. The new facilities will have over 100 employees that will provide data protection solutions to enterprise and government organizations.
To serve a market increasingly moving to the cloud, Thales is also expanding the workforce in the Americas. "We are excited to be moving into a larger facility to address this growth while contributing to the local economy in Plantation", said Thales e-Security president, Cindy Provin, in a statement.
First Data, Accenture and VocaLink get toghether to offer solution for real-time payments in Australia
First Data Corporation has announced the signing of an exclusive teaming agreement with Accenture and VocaLink to introduce a technical solution for Immediate Payments in Australia. Immediate Payments will allow consumers and businesses to transfer funds between bank accounts in real or near real-time – not waiting one to three business days.
"We are pleased to enter into this agreement with Accenture and VocaLink and look forward to engaging with the industry on potential governance models for our proposed technical solution," said John Tait, managing director of First Data in Australia and New Zealand. "Our ultimate goal is to provide innovation to Australian consumers, and we recognise that this can only be achieved through a cooperative approach and defined by a broad group of stakeholders, driven at the industry level."
The agreement says that First Data will provide deep expertise in real-time payment processing, as well as a safe, secure, scalable, multi-client payment hub, while VocaLink will provide the expertise of immediate payments software developed for the UK market. Accenture goes with the payments industry experience. "Today's mobile, digital consumer is increasingly likely to require services – including payments – to be delivered reliably, securely and instantly, 24-hours-a-day,365-days-a-year," said David Yates, chief executive officer at VocaLink.