GBP/USD under pressure
After a consolidation in Asia, GBP/USD is under pressure heading into the European session. It was traded down to an intraday low of 1.6025 from an earlier high of 1.6055. While the pair may have find a medium term bottom at 1.5970 weekly high, a break above 1.6065 would help confirm more advances in the upcoming sessions," says Valeria Bedanrik, Chief Analyst at FXstreet.com.
PFG forex, metals customers file motion demanding returns
A group of Peregrine Financial Group (PFG) forex and metals account holders filed a motion Friday asking a judge to order Trustee Ira Bodenstein to return these accounts to customers. They argued that they deserve not to consider assets of the estate. The motion alleges that the estate has no equitable interest in the accounts, as customers were purportedly assured by PFG Best that customers funds were "to remain the property of the customer" and would be "held segregated from other funds at independent bank counterparties."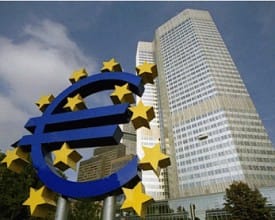 EUR/USD rises 17.5% in seven months
In a brand new report published by Bank of Tokyo-Mitsubishi, the banking institution looks at the percentage of change in the EUR/USD post US QE announcements, mentioning that EUR/USD rose by 17.5% over a seven-month period while QE2 lifted EUR/USD by 13.5% over a three-month period while QE3 lifted EUR/USD by 9.4% over two months. "The fact the QE3 EUR/USD move also encompassed the OMT announcement makes the more muted performance of the euro even more telling. There are a number of factors coming to the fore that reassure us of our continued bearish euro view notwithstanding a potential rebound over the short-term on say the activation of OMT. We still see sub-1.2000 levels as probable for 2013", says the bank.