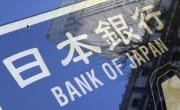 Euro falls from 4-month high due to uncertainty in Spain
The euro fell this Tuesday after a four month high against the American dollar and Japanese Yen. This happen amid worries that Spain won't get a bailout. The Japanese currency also fell against the dollar on talks that Bank of Japan may weaken policy. According to market insiders, rising bond yields in Spain have contributed to pressure on the euro.
"If Spain steps forward (to ask for a bailout) and all of us get some clarity it would remove an element of uncertainty," said to Reuters Derek Halpenny, European head of FX research in London. In an interview this week, Spain's Deputy Prime Minister announced his country was still considering the conditions of a possible bailout. Analysts says, however, that new data coming from Germany would bring optimism to the euro-zone.
Nomura: More quantitative restrictions on ECB bond buying
Jacques Cailloux and Nick Matthews, both economists, have looked carefully at developments related to the ECB bond buying scheme. At a recent conference in London, Bank of Belgium Governor Coene has provided colour on the ECB's Outright Monetary Transactions (OMT) saying that even with market expectations and Draghi's statements that the programme is unlimited, the scheme really has included a cap on purchases, according to Fxstreet.com.
They cited a Reuters report which says there was a clause in the OMT programme determining that the ECB will not buy any bonds issued after the start date of the programme to avoid that governments taking advantage by issuing a lot of short term debt. If this happens, it will suggest that the ECB will not be in a position to buy more than €200bln of Spanish bonds. Cailloux and Matthews regard it as understandable that the ECB is aiming to limit the amount of purchases to avoid free-riding and accusations of monetization" and they feel that "this will come as a major disappointment to those who thought the ECB had essentially moved into QE."
FlexTrade connects with Bahrain Trade Exchange
The Bahrain Financial Exchange has announced an agreement with FlexTrade Systems, Inc. to operate as an Independent Software Vendor of the FBX. The agreement allows FlexTrade Systems to o provide sophisticated trading front-end technology via its FlexTRADER EMS to the members of the BFX. The platform has organically developed real-time and post-trade analytics.
"We are pleased to collaborate with FlexTrade Systems. Our aim is to expand our services through state-of-the-art trading platforms that match the Exchange's integrated packages of trading solutions. Our association with FlexTrade Systems will take the BFX markets to the large number of global dealers trading on the international markets using the FlexTrade platform", said Arshad Khan, Managing Director and Chief Executive Officer of the BFX and the BFX Clearing and Depository Corporation.