What a weak data reported the US and the always expected Nonfarm Payroll report. Indeed, Friday's trading activity made perfect sense but left traders and investors with the duty to reorganize their risk exposure as things seem the context lately changes so much.
From a trading call promising 115.00 in the next weeks for the USDJPY to unrealized downside trading for the euro, let's take a deep look at currency charts and the new levels developed for the upcoming week.
Our focus with this publication is to provide an easy to read chart that delivers trading levels, current trend and entries that anyone interested in Forex may use to reduce risk while improving trading results.
Let's go to charts…
EURUSD: Will Fight Until Its Last Breath
Resistance: U4 1.1545 – Support: U1 1.1257
Short-term Trend: Bullish
It is not a surprise to believe how negative trading sentiment towards the Euro was before NFP. And yet, it keeps fighting against major lows that can initiate a new long-term downtrend leg.
There is no reason to deny how bears enjoyed +500 pips all the way from 1.1660 with little to no risk where its previous resistance was a pushed trading at 1.1743.
Daily and H4 charts were alerting massive shorts. However, on weekly we have found evidence that supports both, medium and long-term trend protected over the last 12 weeks.
GBPUSD: Uncertainty Is So High Not Even Hedge Funds Want To Take The Risk
Resistance: U2 1.14711 – Support: D3 1.4334
Short-term Trend: Bearish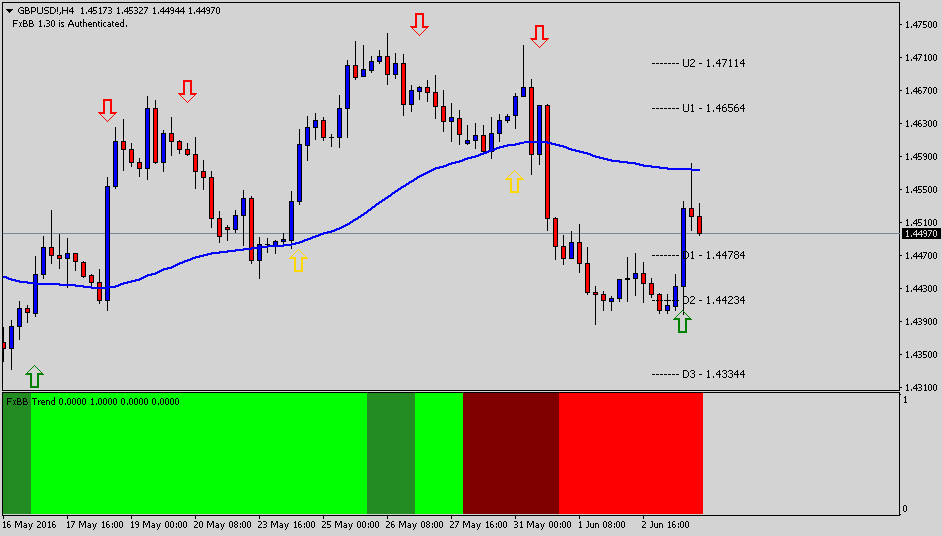 Those can be rumors, but sometimes they tend to lead in the right direction. Think about this: Why are some Hedge Funds limiting risk exposure to the Great British Pound?
We do believe to have an answer. However, it is no secret that Hedge Funds allocation sizes are quite substantial. It is simple math if they trade 1 standard lot (100,000 positions) and they get it right and bank 1000 pips in the process. That trade can be anywhere close to $10,000.00 in profits (or the equivalent based on your account currency) that's nothing it does not make a difference in their bottom line.
What to they have to do? Well, simple they all need to allocate, which most people call betting, a lot more and sometimes they do have a "hedge" note the name itself is just a regulatory body to take on more risk legally.
Sounds many players and large speculators are not going to participate this time, which brings our team and you too to think how the scenario may unfold.
After all the drama, terror propaganda and threats from the EU to Great Britain, this Brexit dilemma may not bring the doom and boom over the GBPUSD exchange rate.
USDJPY: BoJ Ain't Stupid!
Resistance: U2 111.24 – Support: D4 106.03
Short-term Trend: Bearish
The last trading calls generated applying Forex Black Book have been robust and successful. Let's pretend you do not know anything about the fundamentals pushing the Japanese Yen towards 100.00, and you wanted to participate in the evident bearish trend; how do you that in the most basic way?
Look at the charts!
There are anywhere from 50 to +60 reports on a weekly basis and not an easy task to go over all of them nor understand their impact.
We go over the entries and the trading zone 110.05/110.50 is an interesting selling area for about two weeks. If you are trading USDJPY focus on the current risk environment and always pay attention to the stock market to use it as a benchmark; if it goes up risk-on will attract buyers to add risk and vice-versa.
USDCAD: Forget About Oil; the Fed Is The Catalyst
Resistance: U2 1.3207 – Support: D3 1.2830
Short-term Trend: Bearish
Finally, the US Dollar against the Canadian Dollar bounced in the short-term range between 1.3150/1.2919 close to +230 pips from high to low.
As markets entered their comatose face, where prices go nowhere, a simple strategy besides following the Forex Black Book entries was to buy as close as possible to the 50 SMA using a tight stop loss, then adjusting to breakeven to later capture a round of multiple pips in the short-term.
Of course, this is just one of the many simple, but effective trading methods. You always have the opportunity as our team does to look at the correlation between asset classes, the Canadian dollar, goes holding hands with crude oil direction so it makes perfect sense to have that chart opened on your trading platform.
Just to keep on your "to do list" the trading zone 1.2910/1.2830 has been not only support, but seems to be rejected protecting in the long-term this pair from further losses.
After the released US data, Do we expect the Fed to change the monetary policy tone? Nope! Albert Einstein said it: "The universe and human stupidity are infinite." Don't get caught on the latter.
As usual, we are always reading your comments and questions. Don't be shy share your thoughts on the section below the article. And Never, Ever trade without your Stop Loss! 
José Ricaurte Jaén is a professional trader and Guest Editor / community manager for tradersdna and its forum. With a Project Management Certification from FSU – Panama, José develops regularly in-house automated strategies for active traders and "know how" practices to maximize algo-trading opportunities. José's background experience is in trading and investing, international management, marketing / communications, web, publishing and content working in initiatives with financial companies and non-profit organizations.
He has been working as senior Sales Trader of Guardian Trust FX, where he creates and manages multiple trading strategies for private and institutional investors. He worked also with FXStreet, FXDD Malta, ILQ, Saxo Bank, Markets.com and AVA FX as money manager and introducing broker.
Recently José Ricaurte has been creating, and co-managing a new trading academy in #LATAM.
During 2008 and 2012, he managed web / online marketing global plan of action for broker dealers in Panama. He created unique content and trading ideas for regional newspaper like Capital Financiero (Panamá), La República (Costa Rica), Sala de Inversión América (Latinoamérica) and co-developed financial TV segments with Capital TV.
He is a guest lecturer at Universidad Latina and Universidad Interamericana de Panamá an active speaker in conferences and other educational events and workshops in the region. José Ricaurte worked and collaborated with people such as Dustin Pass, Tom Flora, Orion Trust Services (Belize) and Principia Financial Group.