Fidessa group plc (LSE: FDSA), provider of high-performance trading, investment management and information solutions for the world's financial community, has extended its multi-asset capabilities with the addition of FX trading to its Buy-side Workstation.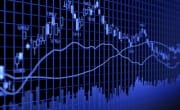 Fidessa's buy-side execution platform now provides advanced trading features for more than 1300 currency pairs, with market data sourced through Fidessa's established global ticker plants. Fidessa continues to manage all aspects of the Workstation's connectivity through its global network, ensuring speed and simplicity of interfacing to leading providers. Fidessa provides direct access to the major brokers and market-leading FX hubs. Mark Burroughs, Executive Director of Foreign Exchange Electronic Markets at Nomura, said: "We are delighted to be partnering with Fidessa to provide our mutual clients with the ability to trade FX through a central, market-leading execution platform. With clients placed at the heart of Nomura's strategy, we strive to deliver the highest quality execution services across all asset classes and look forward to developing our FX execution services further with the addition of our FX algorithms in Q1 this year." Keith Hill, Head of EMEA Sales for FXall, said, "We provide flexible execution strategies and deep liquidity in all market conditions from market-leading sources. FXall is recognised as a best practice leader for every step in the trade lifecycle. We are pleased to be working with Fidessa to provide their Workstation users with access to our electronic FX platform." Russell Thornton, Global Head of Buy-side Workstation Solutions at Fidessa, commented: "This is a significant enhancement for the Workstation. FX trading is an important part of the trading operation in all buy-side firms, be that for currency risk management, settlement cash management or investment trading. The ability to manage these flows and connect to all liquidity venues from a single multi-asset trading platform is a powerful proposition. Our Buy-side Workstation now delivers the cost-effective, multi-asset solution that asset managers need and reflects the ongoing investment we are making in our buy-side solutions to ensure that our clients have the optimal solutions for a continually changing marketplace." Fidessa's Buy-side Workstation is a broker-neutral, multi-asset trading workstation that seamlessly integrates a firm's workflow-centric OMS with the ever-changing execution landscape. It provides powerful trading functionality that gives greater control of the execution process and provides immediate access to cross-asset trading hubs, dark pools, algos and broker services for single and program trades. Delivered as a Software as a Service (SaaS) solution, the Buy-side Workstation is fully integrated with real-time market data feeds and with the Fidessa global network which provides low-latency FIX connectivity between 2,700 buy-sides and 650 brokers across 160 global markets.
Hayden Richards is the Associate Publisher, Chief Operations Officer and Co-founder of IntelligentHQ. He specialises in finance, trading, investment, and technology, with expertise in both buy-side, sell-side. Contributing and advising various global corporations, Hayden is a thought leader, researching on global regulatory subjects, digital, social media strategies and new trends for Businesses, Capital Markets and Financial Services.