FairFX, the FinTech low-cost multi-currency payments service, won the Moneywise award for Most Trusted Prepaid Card Provider at a ceremony hosted last night in London.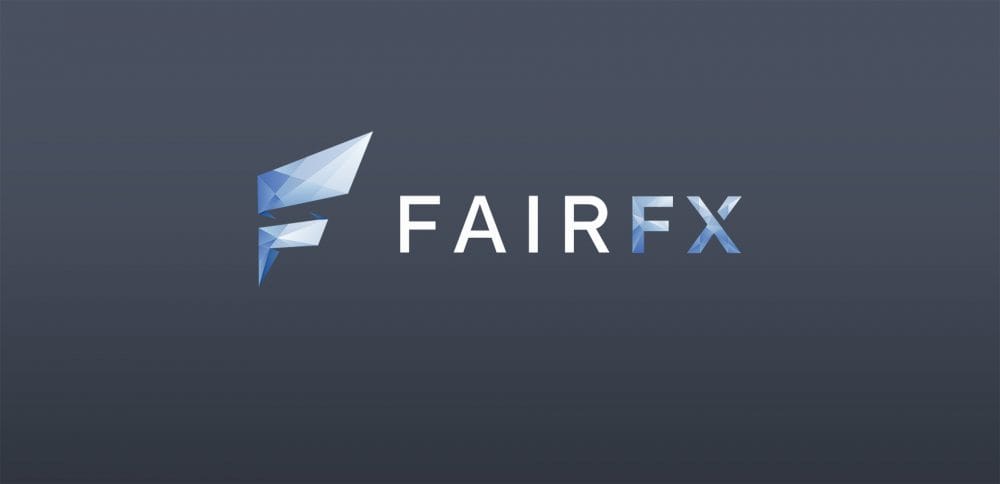 The company was selected over competitors in the prepaid card space such as Travelex, Thomas Cook and the Post Office. In a vote by customers and Moneywise readers, the awards recognised the UK's most trusted and best-respected companies. There were 64 businesses that reached the final awards shortlist, with the winners being selected from hundreds of thousands of customer responses.
FairFX has seen significant traction with its prepaid retail and corporate card offerings in recent months following strategic developments in technology, customer service and marketing. Card offerings have recently been bolstered by the launch of the new FairFX mobile app, which satisfies the growing demand from consumers using mobile as their primary means to perform retail transactions. These advances have been made on schedule at the start of the peak summer season for the Company's retail card product.
The award for Most Trusted Prepaid Card Provider comes directly after FairFX has announced its expansion into the South African market, where it looks to deliver a full-service offering, including currency cards.
Commenting on the award, Ian Strafford-Taylor, CEO of FairFX, said: "It's incredibly gratifying to win this "most trusted" award, especially as it is voted for by customers. FairFX strives to provide the best customer experience it can by understanding people's needs and providing the fairest rates on money exchange. We look forward to building on this success and continuing to deliver a superior offering for all our customers."
About FairFX
FairFX is a leading international payment services provider, incorporated in the UK in 2005. The Company has developed a cloud-based peer-to-peer payments platform that enables personal and business customers to make easy, low-cost multi-currency payments in a broad range of currencies and across a range of FX products all via one integrated system. The FairFX platform facilitates payments either direct to Bank Accounts or at 30 million merchants and over 1 million ATM's in a broad range of countries globally via Mobile apps, the Internet, SMS, wire transfer and MasterCard/VISA debit cards.
FairFX operates within the rapidly growing online multi-currency payments market and provides transactional services to both personal and business customers through four channels being Currency Cards, Physical Currency, FairPay and Dealing. The Currency Card and Physical Currency offerings facilitate multiple overseas payments at points of sale and ATM's whereas the FairPay and Dealing products support wire transfer foreign exchange transactions direct to Bank Accounts.
In addition, FairFX has entered into a number of "white-label" arrangements for the use of its P2P matching platform. Customers include easyjet, ThinkMoney and Pitney Bowes. FairFX has also partnered with Concur Technologies, Inc. a leading provider of integrated travel and expense management solutions with over 25 million users globally. Such relationships provide strong support for FairFX's customer acquisition strategy.
José Ricaurte Jaén is a professional trader and Guest Editor / community manager for tradersdna and its forum. With a Project Management Certification from FSU – Panama, José develops regularly in-house automated strategies for active traders and "know how" practices to maximize algo-trading opportunities. José's background experience is in trading and investing, international management, marketing / communications, web, publishing and content working in initiatives with financial companies and non-profit organizations.
He has been working as senior Sales Trader of Guardian Trust FX, where he creates and manages multiple trading strategies for private and institutional investors. He worked also with FXStreet, FXDD Malta, ILQ, Saxo Bank, Markets.com and AVA FX as money manager and introducing broker.
Recently José Ricaurte has been creating, and co-managing a new trading academy in #LATAM.
During 2008 and 2012, he managed web / online marketing global plan of action for broker dealers in Panama. He created unique content and trading ideas for regional newspaper like Capital Financiero (Panamá), La República (Costa Rica), Sala de Inversión América (Latinoamérica) and co-developed financial TV segments with Capital TV.
He is a guest lecturer at Universidad Latina and Universidad Interamericana de Panamá an active speaker in conferences and other educational events and workshops in the region. José Ricaurte worked and collaborated with people such as Dustin Pass, Tom Flora, Orion Trust Services (Belize) and Principia Financial Group.