Last week saw the relief rally end as sell the rise came back into play. The US Dollar once again re asserted itself on the market pushing against important resistance levels. The Fed still remains much further ahead in its policy and this policy divergence once again brought strength to the US Dollar.
Despite its performance of the week before the Euro failed to find any upside potential and once gain moved lower. the 1.04 level still seems a critical support and its well supported. The ECB is beginning to speak more hawkish tones and a certain reality of facing a 50bps rate rise is now becoming much more of a reality.
GBP lost ground once more as the economic data released was mixed and the overall economic outlook remains challenging
The week before relief rally saw commodity currencies struggle and as markets turned negative once more these pairs underperformed again losing heavily against the US Dollar.
CAD remained unchanged during the week. Oil prices steadied during the week losing just 0.8% which meant the CAD remained in a tight range as markets look for where WTI may move next.
The week ahead data wise we have the RBA interest rate decision and a number of PMI releases along with the usual Friday NonFarm Payrolls.
Weekly Majors Market Performance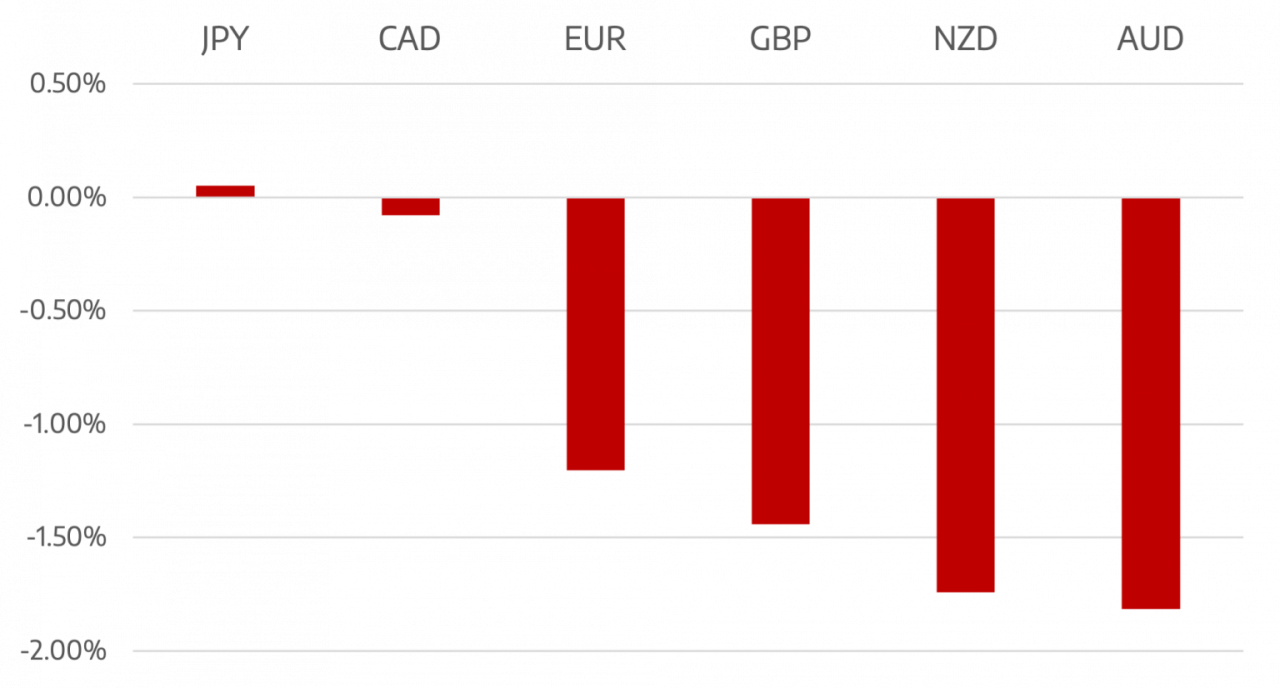 Cromwell FX is a quantitative FX manager offering superior risk adjusted returns. The portfolio is the most liquid pairs . The strategy is fully automated and adhere to strict rick management procedures to control leverage and position limits.
The post <h5>Cromwell FX Market View</h5> <h3>Relief Rally Falters; US Dollar Returns</h3> appeared first on JP Fund Services.