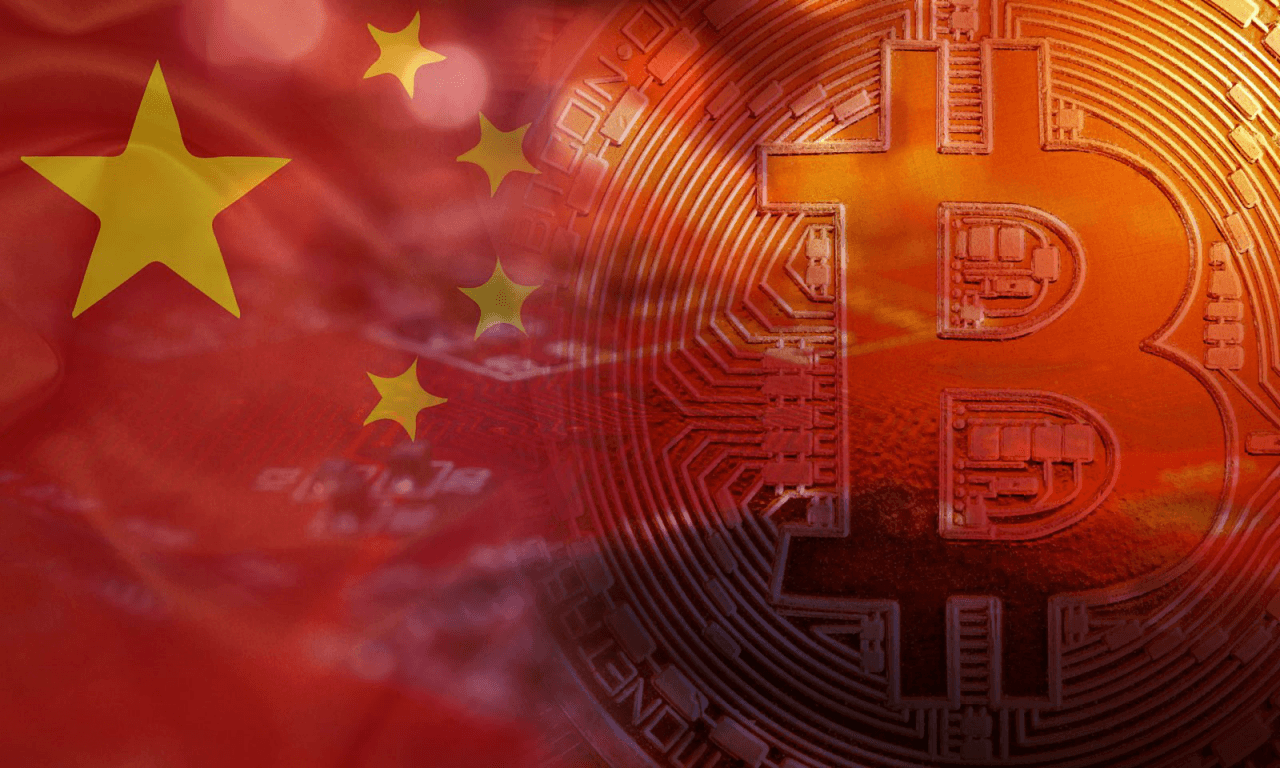 Despite China's ban on digital asset investment, a news report that crypto trading remains active across the country. Investors have found access to cryptocurrency products through its neighbour Hong Kong and off-shore exchanges, according to specialized site 8btc.com.
Mainland investors, those whom the ban policy affected the most, have relied on their trading enterprises through and "have been able to circumvent a ban on crypto trading through the utilization of VPNs and stable coins such as Tether (USDT), to trade cryptocurrencies on global exchanges," said Joseph Young reporting a Hong Kong-based publication South China Morning Post released on September 8.
Another source, this time from Shanghai-based cryptocurrency startup InVault CEO Kenneth Xu, confirmed what was published by the SCM and has settled that investors from inland remain active while relying on offshore exchanges and operators, most of them based in Hong Kong, to purchase cryptocurrencies like bitcoin and Ethereum.
In fact, in Hong Kong, it is relatively simple for businesses and individuals to create shell companies to obtain bank accounts that are completely independent of cryptocurrency exchanges. "Hence, even if the government had pivoted its crackdown on overseas savings accounts to crypto trading, it would have to evaluate the trail of funds from Chinese bank accounts to Hong Kong shell accounts to local exchanges," pointed out Joseph Young.
Chinese government has been very strict on what can be traded or not within their frontiers and have passed through some severe regulations to stop the growing crypto-trading. In July, the People's Bank of China (PBoC) appeared buoyant about its ban policy reducing China's cryptocurrency trading to less than one percent of global volume.
After that, the government started to chase and close exchanges operating within Chinese territories, they even went after those who were settled off-shore. In an interview with SCMP, Hong Kong and Taiwan-based digital asset exchange executive Terence Tsang said that the tightening of regulations by the government was targeted at exchanges that pretended to be based outside of China but were actually operating inside the country.
"The latest warning and potentially increased monitoring of foreign platforms is targeted at a batch of smaller exchanges that had claimed to be foreign entities, but are in fact operating in China claiming they have outsourced their operations to a Chinese company," Tsang said.
To eliminate the possibility of exchanges operating in mainland, the government requested Alipay, the largest fintech network in the world valued at more than $60 billion, to suspend or block accounts suspected to be connected to cryptocurrency exchanges. After that, on August 23, the government reported to have blocked 124 offshore exchanges
The move came the same week as Beijing forbade venues including hotels, shopping malls, and offices from promoting or hosting events supporting cryptocurrency. A separate ban governing eight crypto media outlets has also come into effect, Bitcoinist reported.
According to Shanghai Securities News, central authorities "will also continue to monitor and shut down domestic websites related to cryptocurrency trades and initial coin offerings (ICOs), and ban payment services from accepting cryptocurrencies, including bitcoin."
Still, the government is struggling to completely ban out trading in offshore markets, especially in Hong Kong. In theory, local financial authorities could engage with commercial banks and evaluate every suspicious wire transfer made from China to neighboring countries.
The government has made it as uncomfortable and uneasy as possible for investors to allocate their holdings in yuan and other assets into cryptocurrencies. But, it has proven to be difficult to outright ban cryptocurrency trading.
Hernaldo Turrillo is a writer and author specialised in innovation, AI, DLT, SMEs, trading, investing and new trends in technology and business. He has been working for ztudium group since 2017. He is the editor of openbusinesscouncil.org, tradersdna.com, hedgethink.com, and writes regularly for intelligenthq.com, socialmediacouncil.eu. Hernaldo was born in Spain and finally settled in London, United Kingdom, after a few years of personal growth. Hernaldo finished his Journalism bachelor degree in the University of Seville, Spain, and began working as reporter in the newspaper, Europa Sur, writing about Politics and Society. He also worked as community manager and marketing advisor in Los Barrios, Spain. Innovation, technology, politics and economy are his main interests, with special focus on new trends and ethical projects. He enjoys finding himself getting lost in words, explaining what he understands from the world and helping others. Besides a journalist he is also a thinker and proactive in digital transformation strategies. Knowledge and ideas have no limits.