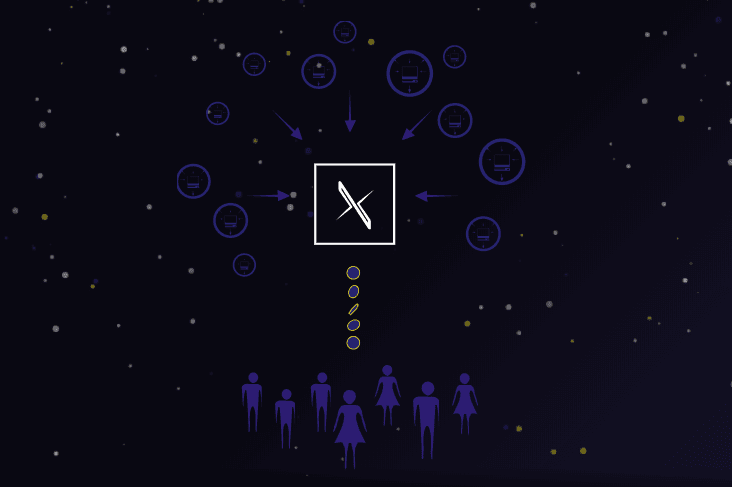 Jonathan DeCarteret couldn't have picked a better spot for his company's report release. The Soho House in Central London is an elegant place, featuring vintage furniture and a solemn interior design, it seems deliberately chose to transport visitors to past times. It is serious and quiet. A perfect retreat for those seeking some calmness from the frenetic streets of Soho. DeCarteret and most of his executive board picked one of the main rooms, the Red Room, for the event. The event was more of an intimate conversation between guest speaker Tokenomics' author Thomas Power, and some members of the press.
"We are dealing with this volatile market, a market that never closes as it operates globally 24/7. We started to feel the fatigue as we couldn't keep up with the market. We used to stay up until 2 or 3 o'clock in the morning checking our phones. After a few months, we started to look around to more passive ways to get exposure to cryptocurrencies. Ways that would give us a better insight of the volatility. And so our company took shape." INDX's CEO Jonathan DeCarteret formerly started the event.
Right before his first words, Thomas Power had provided valuable insights on the current state of the crypto market. He based his intervention on giving a broad picture of how the cryptocurrency market is unfolding after recent events and what we can expect from it in the near future. The main challenges, as he put it, are still there, despite having left the bear market behind. Regulators and the public are the ones to put the focus on as "the crypto industry isn't able to explain what crypto and blockchain is about." They need them to grow. Regulators hold the key to make crypto mainstream and, in consequence, less volatile.
And that is something a young company as INDX most need. However, in order to achieve that, they need to take an active role to make it happen. Because after all, the market, and the companies working for and around crypto are the ones to look at. They hold the key to get people in and break down barriers. The more they diversify the better, as more attractive products can make investors jump in the crypto world. And that, as Jonathan DeCarteret told me, is one of INDX's main goals. And they might have found an unexpected ally.
"Facebook is about to enter the crypto market, and will be using a Masternode network,'"observed Jonathan DeCarteret, CEO and co-founder of INDX. "The addition of such a key global player validates the Masternode infrastructure and will facilitate capital inflows. But it will also normalise cryptocurrency in the eyes of a broadly sceptical public and help move us to an era where value exchange is as simple as sending a message on a mobile device."
Jonathan DeCarteret, as well as his team assisting to the event including COO Gareth Ward and CIO Rayyan Fathallah, have been developing a platform that offers the simplest access point to this rapidly expanding superclass of digital assets for the last two years. And they even offer a INDX token, which facilitates operations as well as serving as funding asset for the upcoming STO kicking off publicly in July.
They work through masternodes. Rayyan Fathallah, the CIO a law specialist, explained in simple words how INDX works. Basically, they pick the most healthy tokens in the market (helped by a state-of-the-art algorithm) after performing a whole lot of different performance checks. If those tokens happen to pass the tests, they add them to their portfolio. Currently, they account for almost 60 different tokens.
INDX token holders, then, receive a regular passive income that can be easily traded on exchanges. These return vary depending on the amount of their first investment, though they can become quite attractive.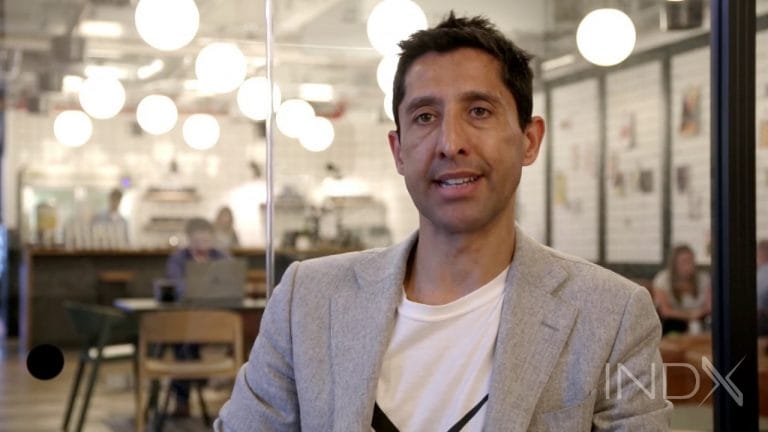 INDX's method is simple, and, yet, interesting. By generating passive income in time they are offering a new way for investors to jump in the cryptomarket. The underlying INDX algorithm and technology platform, alongside  a strategic alliance with BlockMatrix, makes it simple to add additional asset classes to the INDX token. INDX and its token holders will now benefit from a significantly wider range of revenue-generating digital assets as major DPoS networks  such as Cosmos, ICON, Loom Network, Ontology and WAX go live.
This regular payout is due to grow in the coming months as INDX plans to expand the scope of its native INDX token, which currently pays a quarterly dividend, by adding two additional revenue generating asset classes: Delegated Proof of Stake (DPoS) and Staking.
"Leading this brave new world is Proof-of-Stake (PoS), the next generation of mining, which is unburdened by high electricity costs. INDX allows investors to gain exposure to these high yielding assets, simply by owning our token. Underpinning the INDX token, is a diversified portfolio of the best performing Masternode, Staking & DPoS assets, selected by our algorithm and hosted by a tech platform that collects the rewards and distributes a quarterly dividend. INDX are forecasting a 44% yield from our $15m fund which will close soon. As the ecosystem of digital assets matures and coalesces, INDX will add new yielding assets to the portfolio, giving our token holders the freedom to earn passively while we deliver the income," concluded Jonathan DeCarteret.
Hernaldo Turrillo is a writer and author specialised in innovation, AI, DLT, SMEs, trading, investing and new trends in technology and business. He has been working for ztudium group since 2017. He is the editor of openbusinesscouncil.org, tradersdna.com, hedgethink.com, and writes regularly for intelligenthq.com, socialmediacouncil.eu. Hernaldo was born in Spain and finally settled in London, United Kingdom, after a few years of personal growth. Hernaldo finished his Journalism bachelor degree in the University of Seville, Spain, and began working as reporter in the newspaper, Europa Sur, writing about Politics and Society. He also worked as community manager and marketing advisor in Los Barrios, Spain. Innovation, technology, politics and economy are his main interests, with special focus on new trends and ethical projects. He enjoys finding himself getting lost in words, explaining what he understands from the world and helping others. Besides a journalist he is also a thinker and proactive in digital transformation strategies. Knowledge and ideas have no limits.